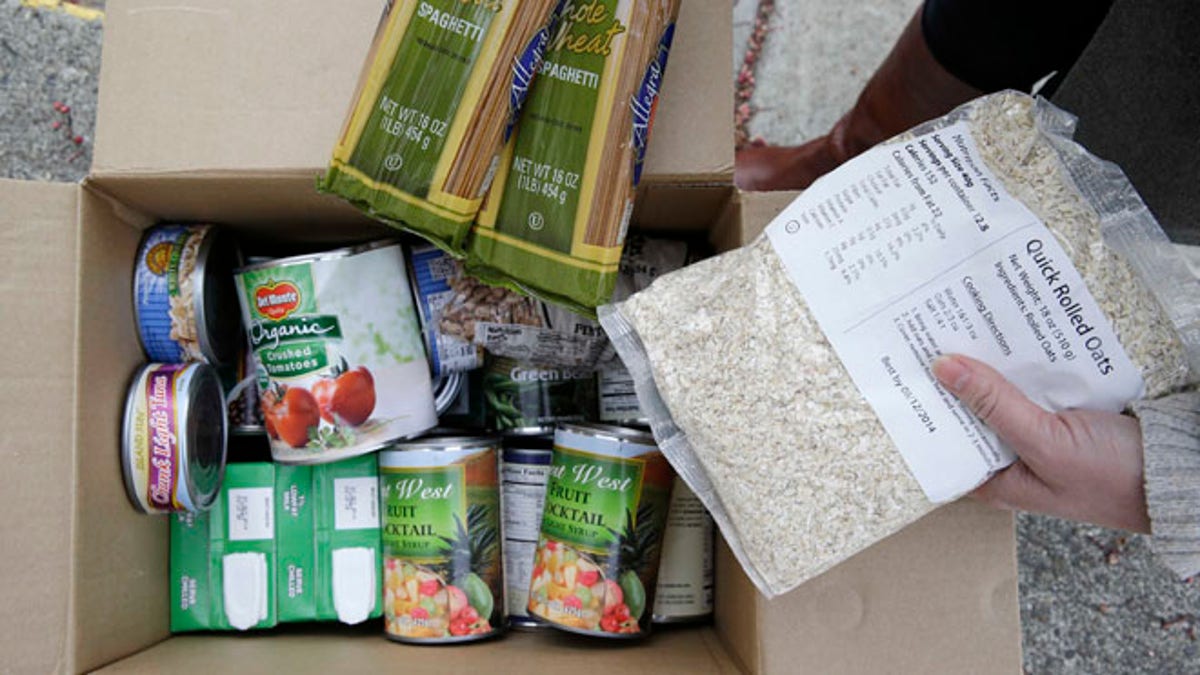 A Republican congressman renewed his call Sunday for Congress to require able-bodied adults on food stamps to work or volunteer in order to keep receiving the benefits, as the rolls of the welfare program have grown to a record 47 million people.
"I think it makes sense," Rep. Steve Southerland, R-Fla., said on "Fox News Sunday," after a week during which the Obama administration proposed new initiatives to target poverty. Both parties are floating ideas to address poverty and "income inequality," 50 years after the "War on Poverty" was first waged, to limited success.
Southerland's proposal was included in a House-passed version of a food stamp bill approved this past fall, but the House and Senate still have not agreed on final legislation addressing both food stamps and farm subsidies.
Southerland, co-chairman of the Republican Study Committee's Anti-Poverty Initiative, stressed that his plan would exclude disabled people, seniors and children. He claimed most people would agree that food stamp recipients should work, train, look for work or volunteer while on the benefits.
But Rep. Chris Van Hollen, D-Md., top Democrat on the House Budget Committee, noted that the other part of the House Republicans' bill would cut billions from food stamps over the next decade, and said many households receiving the benefits are in fact working households.
"You're actually sending a very bad message about work," he said.
The House and Senate remain at odds over how and at what level to fund food stamps, which cost nearly $80 billion in fiscal 2012.
The House bill would cut nearly $40 billion over the next decade. The Senate plan, however, would cut just $4 billion.