GOP Rep. Ellmers beats Clay Aiken in North Carolina House race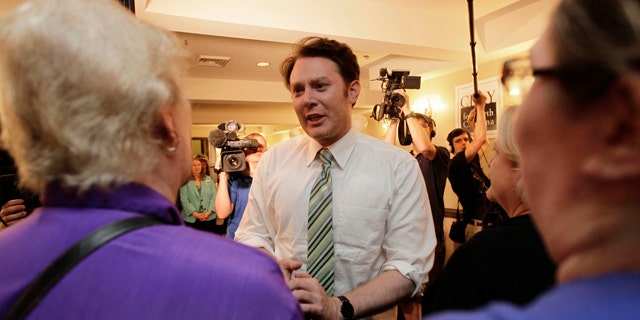 RALEIGH, N.C. – U.S. Rep. Renee Ellmers has won re-election to a third term representing North Carolina's 2nd Congressional District.
The incumbent Republican from Dunn defeated her Democratic opponent, singer and former reality-show star Clay Aiken of Cary. According to returns tabulated by The Associated Press, Ellmers was leading Aiken with more than 56 percent of the vote.
Ellmers serves on the House Energy and Commerce Committee and as chairwoman of the Republican Women's Policy Committee.
The 2nd District stretches from Asheboro east to Cary, including parts of Apex, Fayetteville and Sanford.