GOP Rep. Cao 'Hurt' After Obama Endorses Dem, Warns of Opponent's Ethics History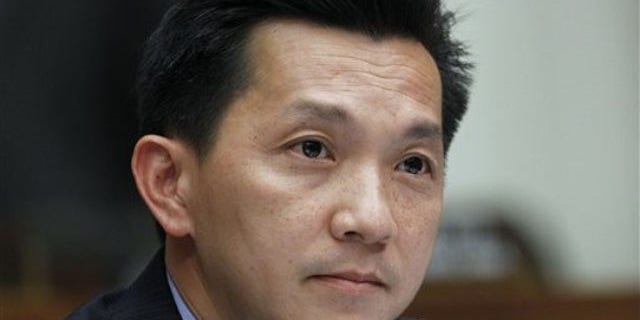 NEWYou can now listen to Fox News articles!
Republican Rep. Joseph Cao -- in an act of either selfless concern or political expediency -- says he "must" warn President Obama that the Democratic candidate he's endorsed in the race has a history of ethical problems.
The Louisiana congressman is smarting after Obama used his first general election ad to endorse Cao's opponent, Democrat Cedric Richmond. According to Cao's campaign, he had hoped Obama would endorse him considering all he did for Democrats -- like being the only Republican to cast a floor vote for the health care overhaul.
"He didn't even have the courtesy (to call us)" before running the ad, Cao spokesman Devin Johnson told FoxNews.com. "That hurt the congressman. At least, he wanted that courtesy."
But Cao says there must be an explanation -- Obama must not have known about Richmond's ethical problems.
"I believe that has happened in the congressional race for District 2 here in Louisiana," Cao said in a written statement. "No one apparently told the president that Cedric Richmond had his law license suspended for lying to the voters; that he has been the subject of two ethics violations while a legislator."
Johnson said the campaign has been trying to reach Obama for weeks, to no avail, to check his pulse on the race and discuss Richmond's history. He warned that Richmond is "radioactive" and will embarrass the state just like former Rep. William Jefferson -- the Democrat who was convicted on bribery charges and sentenced to prison after losing his seat to Cao in 2008.
Cao's campaign is drawing attention to several reports about Richmond's history, including a state Supreme Court decision suspending the state representative's law license. The Times-Picayune reported that the court suspended his license for 60 days in late 2008 for falsely claiming residence in a New Orleans district before a City Council election in 2005. The court had earlier kicked him off the ballot in that race just days before the April 2005 election.
The newspaper also reported that a state ethics board ruled in 2008 that Richmond had violated ethics rules by not properly disclosing legal work with a state agency. But Richmond reportedly was planning to appeal and has argued that he merely filled out an incorrect form.
Richmond's campaign did not respond to requests for comment.
The White House also did not respond to a question on whether Obama knew about these incidents.
Cao, who represents an overwhelmingly Democratic district covering New Orleans, is in a precarious spot this November. His House seat is considered one of the few that Democrats have a shot at winning back this November, and Cao has tacked left since winning office in a bid to broaden his appeal. Johnson, who said his boss considers Obama a "friend," openly discussed Cao's support for Democratic proposals and suggested Obama should have reciprocated.
"Joseph's supported the president's agenda more than any Republican out there," he said. "It's a disappointment."
In the 30-second ad, Obama highlighted Richmond's record in the legislature and said the city "needs" his help in Congress.
"The city of New Orleans has had its trials, but you've also got great champions, fighting to see you through the tough times. Cedric Richmond is one of those champions," the president said. "New Orleans needs Cedric Richmond in Congress, and so do I."