GOP-led Senate plans swift push for more Iran sanctions, despite nuclear talks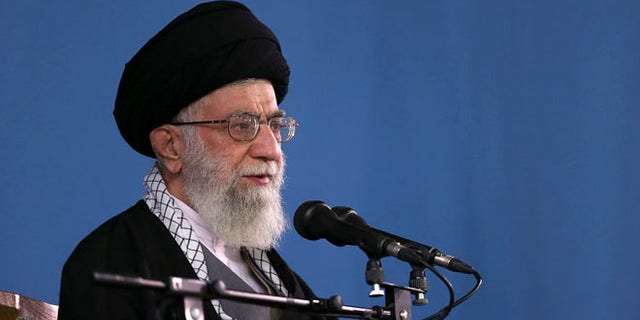 NEWYou can now listen to Fox News articles!
HERSHEY, Pa. – A top Senate Republican said Thursday that the GOP-led chamber will move in a matter of weeks on legislation imposing more sanctions on Iran -- despite administration concerns it could imperil nuclear talks.
Tennessee GOP Sen. Bob Corker, chairman of the Senate Foreign Relations Committee, addressed the Senate plans at a GOP congressional retreat, in Hershey, Pa. He also indicated lawmakers want to require that Congress have a "straight, up-or-down vote" on any agreement between Iran and the United States, which is negotiating as part of a Western-nation coalition.
"Congress has a right to vote," Corker told reporters, saying a deal should "stand the test of time."
Corker expects a full Senate debate on the issue to begin no later than early February. He said the legislation is being addressed on his panel and the Senate banking committee.
He declined to speculate on Democratic support, considering the White House has asked Congress to wait, as negotiations are at a critical stage. Corker spoke after Secretary of State John Kerry was in Geneva trying to negotiate on a deal with Iranian Foreign Minister Jawad Zarif before a new, June 30 deadline.
Corker's only comment on the specifics of the legislation was that it will not be "your mother's sanction bill."
Some Senate Democrats already have expressed their support for additional sanctions, including New Jersey Sen. Bob Menendez, who reportedly is finishing up a bipartisan sanctions bill with Sen. Mark Kirk, R-Ill.
The end of June marks the second extended deadline in the negotiations. The U.S. and the five other world powers want Iran to curtail its nuclear enrichment program, which the U.S. and its allies fear eventually could be used for nuclear weapons.
Menendez and Kirk proposed similar legislation before Republicans took control of the Senate this month.
Though the GOP now has 54 of the 100 seats in the upper chamber, they would still need 67 votes on the issue to override a presidential veto.
The banking committee is scheduled to hold a hearing Tuesday on the sanctions issue.
"I know Senate Majority Leader [Mitch] McConnell wants to move something very quickly," said Corker, who thinks all senators should have access to classified information on the issue.