GOP congressman offers plane so Sen. Daines can attend daughter's Montana wedding and still vote for Kavanaugh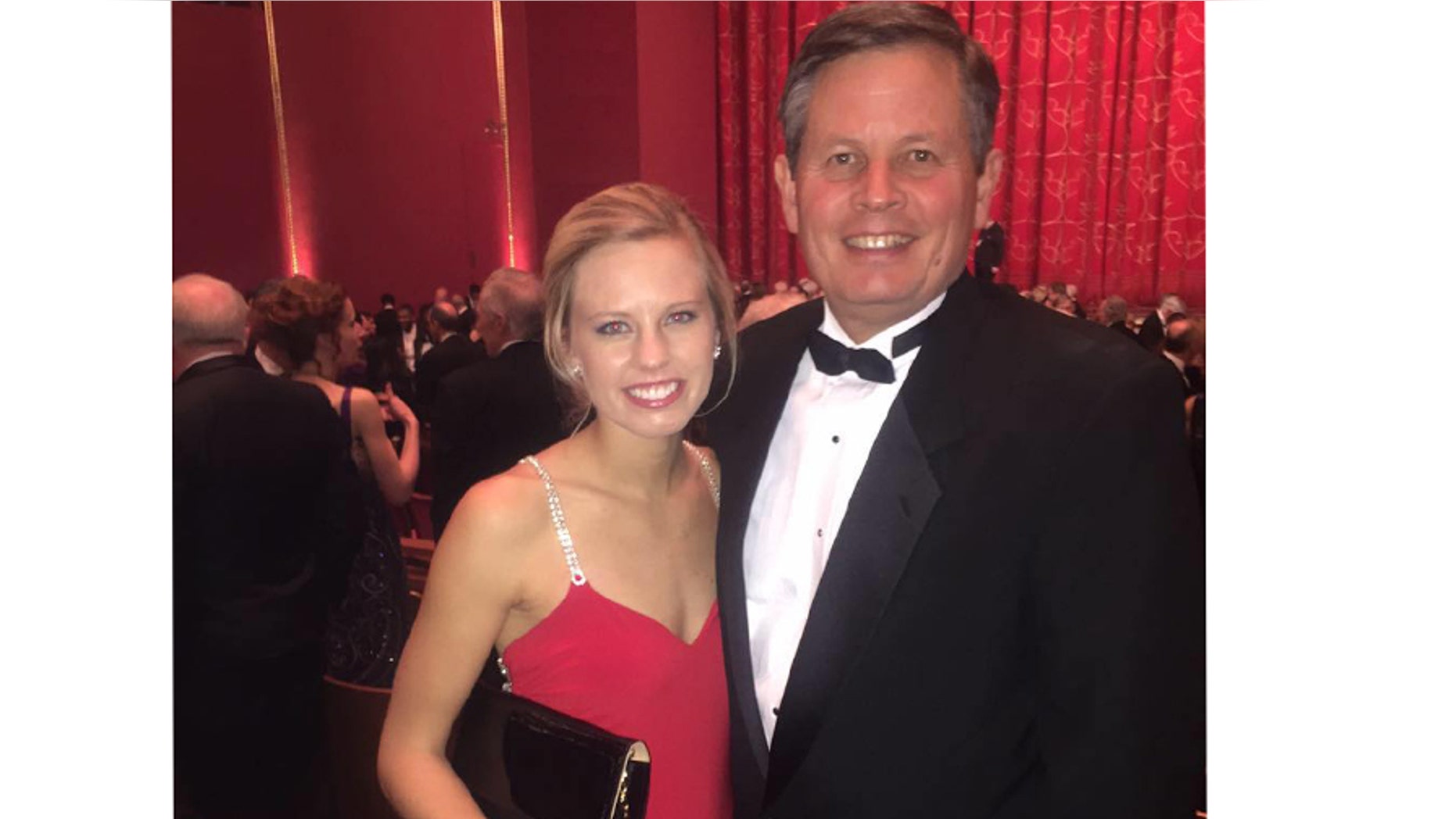 Sen. Steve Daines will walk his daughter down the aisle in Montana on Saturday—but if needed, he will rush back to Washington on a fellow lawmaker's plane to vote for Supreme Court nominee Judge Brett Kavanaugh's confirmation.
Daines said Friday that his longtime family friend and colleague, Rep. Greg Gianforte, R-Mont., swooped in to "save the day" by offering his plane. Daines has said he will vote for Kavanaugh, but Saturday's planned floor vote conflicts with his daughter's wedding.
"My good friend and colleague, Greg, has come to save the day. If I need to be in two places at once to walk my daughter down the aisle on her wedding day and to be the final vote to put Judge Kavanaugh on the Supreme Court, he's offered me use of his plane," Daines said in a statement to Fox News Friday. "I appreciate his generosity as well as his dedication to family and country."
Daines' daughter, Annie, is getting married in Montana on Saturday. A spokesperson from Daines' office told Fox News that Gianforte and his family will also attend the wedding.
"If Greg's good friend, Steve Daines, can participate in his daughter's wedding and ensure Judge Kavanaugh is confirmed to the Supreme Court, Greg is happy to help for the sake of family and country," a spokesman for Gianforte told Fox News Friday afternoon.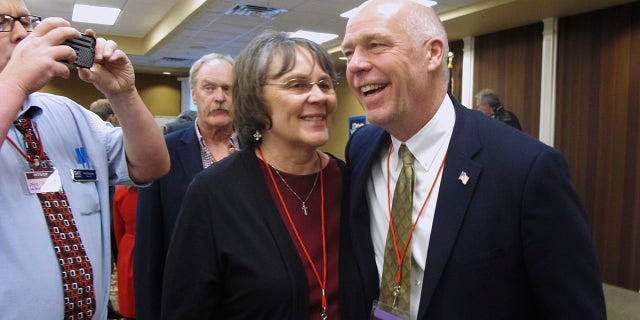 Daines' vote could prove critical—depending on whether key swing votes—like Sens. Jeff Flake and Lisa Murkowski decide to vote in favor of Kavanaugh's confirmation. Sen. Susan Collins, R-ME., and Sen. Joe Manchin, D-W.V., said Friday they would vote to confirm Kavanaugh.
On Friday, the Senate voted 51-49 to advance Kavanaugh's nomination to a full Senate vote slated for Saturday evening. Daines was one of the 'yea' votes to end debate on the nominee.
Daines spoke with Kavanaugh over the phone on Thursday evening after he reviewed the FBI's report on their investigation into the allegations leveled against the Supreme Court nominee.
The report, according to GOP senators, revealed "nothing new" and provided no corroborating evidence to support the allegations brought by Christine Blasey Ford, Deborah Ramirez, or Julie Swetnick—all of which accused Kavanaugh of sexual assault and misconduct in the early 1980s.
"Just cast my vote for Judge Kavanaugh getting him one step closer onto #SCOTUS. We spoke last night, and I assured him, I will be back to vote YES this weekend if needed. Looking forward to calling Judge Kavanaugh, Justice Kavanaugh," Daines tweeted Friday.