GOP Chairman Says Florida Will be the 2012 Election's Biggest Prize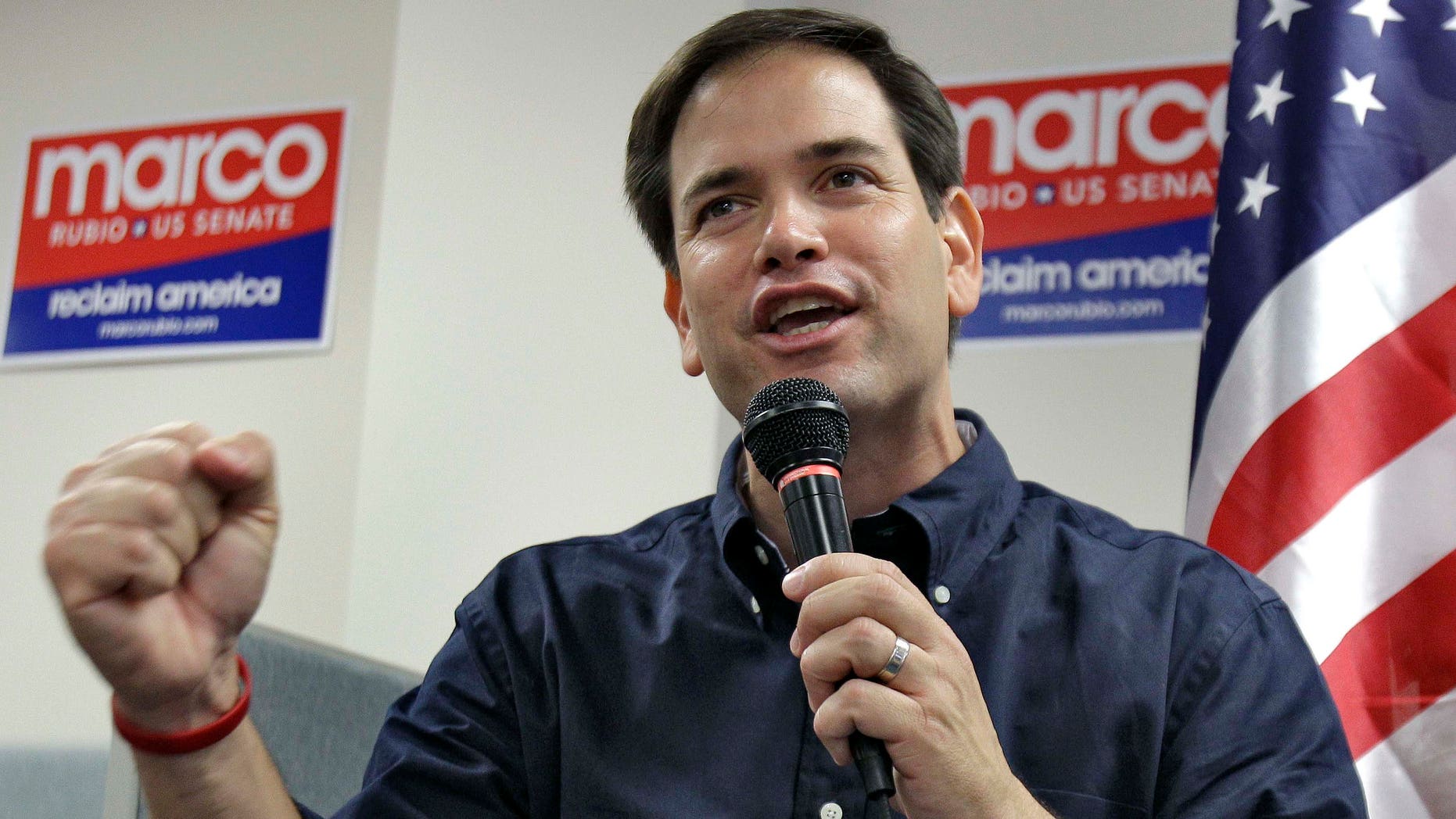 Both Republicans and Democrats already have aired campaign ads for the 2012 elections in Florida, and both parties are making very visible overtures to the state's Latinos -- a signficant segment of the Sunshine State's voters.
U.S. Sen. Marco Rubio, a Republican whose parents are from Cuba, is being mentioned as a potential vice presidential candidate, and the GOP plans to have its nominating convention in Tampa.
Indeed, when it comes to the elections next year, "Florida is obviously going to be the granddaddy of them all," said Republican National Committee Chairman Reince Priebus.
"We've got to win Florida to save this country and beat Barack Obama," Priebus said. "There's no other way around it."
The forecasts are that California, Florida and Illinois will be the states that will register the greatest increases in Hispanic turnout compared to 2008, above 30 percent. And with 29 electoral college votes, Florida is the largest of swing states and Republicans will put a heavy emphasis on carrying the state President Barack Obama won in 2008.
The RNC, whose co-chair is Florida resident Sharon Day, is counting on the convention and the attention it draws to provide a boost in the host state for their nominee.
Obama already has staff on the ground in Florida and began volunteer training earlier this year, well ahead of the GOP picking its challenger. He's made frequent visits to the state and the campaign sees it as a key to his re-election. Priebus, in an interview with The Associated Press, said Republican efforts are also underway while the primary takes shape and he expects Florida to be like his second home.
"We've had these battles in Florida before, we're going to have another one, but I think the difference though now is that people in Florida understand these fiscal issues very, very well. And while Florida sometimes turns blue — which has been rare as of late but sometimes it does — the electorate is very fiscally focused," Priebus said. "I can't see how Barack Obama can possibly win Florida in 2012 given the fact that our economy is in a ditch and he drove it in the ditch."
His counterpart at the Democratic National Committee had a different view.
"That's a bold statement coming from the chair of a party working to end Medicare as we know it and slash social security," said Rep. Debbie Wasserman Schultz, a Florida congresswoman picked by Obama to head the DNC. "It's clear that Republican candidates won't fare well in Florida as they follow the lead of the Tea Party who would rather balance the budget on the backs of the middle class and seniors rather than asking the wealthy and moneyed special interests to pay their fair share."
With Florida being a key state, there has been a lot of buzz about the possibility of Rubio being tapped as a running mate for the eventual nominee.
"I've heard his name a lot, but I've heard a lot of other names too," Priebus said. "If we were having a beer and chatting, I suppose it would be an interesting conversation."
While he wouldn't speculate about having Rubio on the ticket, he had high praise for the freshman senator.
"There's no doubt about it that Marco Rubio is one of our country's and certainly our party's fastest, most significant stars," Priebus said. "He's intelligent, he has a compelling method of communication. I've got nothing but the highest regard for Marco."
In Florida, the Latino voters – from the South Florida Cubans to the Puerto Ricans along the I-4 corridor from Tampa to Orlando – vary in their political affiliations and loyalties. Some Hispanic voters who helped get President Obama into office also catapulted Rubio to win the Republican primary and subsequent senatorial election.
Priebus hopes if Republicans are successful in Florida at the top of the ballot, they can also defeat Democratic Sen. Bill Nelson and gain seats in the House. Florida will have two more seats in Congress after redistricting next year.
Obama's "numbers are so bad and people are connecting the dots between the economy that he's going to hurt Democrats in battleground states, which he should because these Democrats have been complicit with this president," he said.
In July, both parties aired 2012 campaign ads in Florida targeting Latinos.
The GOP's advertisements came just days after the Democrats launched ads of their own. The DNC released ads in Las Vegas, Denver and Miami, and blasted Republicans for trying to end Medicare and lowering taxes for the rich.
Nationwide, both parties are jockeying for an ever expanding Latino voter base. The Latino population grew to 50.5 million in 2010 from 35.3 million in 2000. About 21 million are eligible to vote.
This is based on a story by The Associated Press.
Follow us on twitter.com/foxnewslatino
Like us at facebook.com/foxnewslatino