GOP candidate Katie Arrington back to campaign trail after car wreck: 'You just can't break me'
Republican congressional candidate Katie Arrington is ready again to hit the campaign trail after surviving a horrific head-on collision – and despite her serious injuries, says it would take "a lot more than an automobile accident to get me out."
"I can't explain why I lived. If anyone does not believe in God, look at me," Arrington told Fox News in a phone interview on Wednesday. "I think Washington is my calling."
'I can't explain why I lived. If anyone does not believe in God, look at me.'
Arrington was sidelined by the accident just days after scoring an upset primary victory over Rep. Mark Sanford last month in South Carolina. But she's now out of the hospital, and plans to return to the trail next week with fundraisers and meetings with supporters.
Arrington, who is now sporting a red, white and blue hard cast on her left leg, told Fox News that her campaign is "back on the road."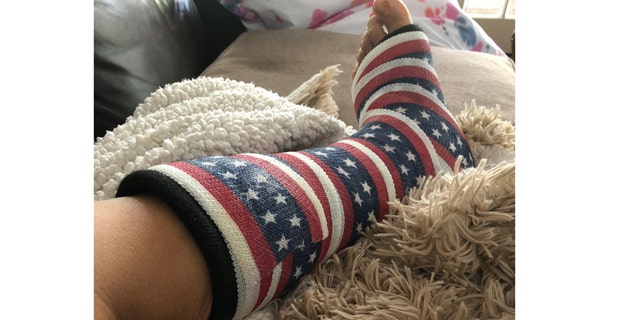 Speaking from her home, the candidate said she broke both her feet in the crash, "demolished" her second vertebrae in her back, lost most of her small intestine, lost her right colon and ruptured her aorta.
"I was bleeding to death from my aorta. I have no neurological damage, and not a scratch on my face," Arrington said.
Arrington was in the accident in late June, while in a car with a friend. The driver of the other vehicle died.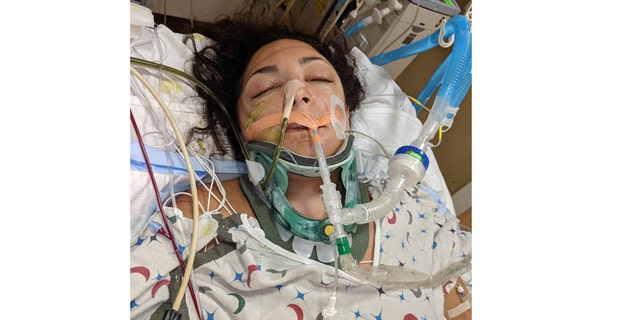 Arrington suffered a fracture in her back, several broken ribs and other injuries that required her to undergo surgery. She also sustained small bowel injuries and was bleeding from her abdominal wall.
"We both have a lot of things wrong with us. But we're both going to be able to walk. We both have no neurological damage. The woman that hit us died on impact," Arrington explained. "There is no reason why we didn't. Other than God. Other than God."
The crash happened just days after she won the Republican primary for the 1st congressional district—beating Sanford with the help of an endorsement from President Trump. Now, Arrington's campaign has opened a "completely renovated" campaign office.
"We're ready to go and we haven't stopped," Arrington said. "We're organizing a bunch of different fundraisers starting next week, and I'll be back at that GOP meeting—but this time I'll be wheeled in. I won't be walking."
While Arrington was recovering in the hospital, she said she received an "outpouring" of support from Republicans on Capitol Hill—including House Majority Whip Steve Scalise, R-La., who was seriously injured in the shooting at a congressional baseball practice last year.
Arrington said that Reps. Jim Jordan, R-Ohio, Mark Meadows, R-N.C., Sen. Tim Scott, R-S.C., and Vice President Pence have sent their support and prayers—and even flowers.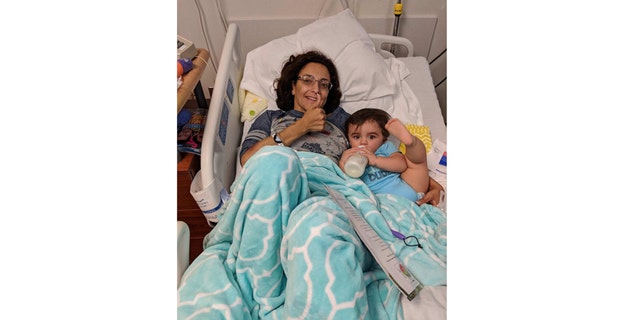 "My children call me the terminator. You just can't break me. It would take a lot more than an automobile accident to get me out," she said.
Arrington's Democratic opponent, Joe Cunningham, suspended his own campaign while she recovered—a decision that earned him praise from South Carolina Republicans, including Scott.
He said his family was "lifting her and her family up in prayer."
Arrington, though, said he "didn't have any other choice," noting he "went right back to the campaign trail" when she was transferred from the ICU.
"God bless you Cunningham. Give it all you got honey," Arrington said. "No one wants Pelosi, and now, you're the party of Maxine Waters. Good luck."
"If Katie Arrington wants to run against Nancy Pelosi and Maxine Waters she should move to California. I'm focused on the South Carolina Lowcountry and putting people above politics," Cunningham said. "That's why I've been endorsed by Republican mayors for opposing offshore drilling and why I'm the only candidate in this race condemning the recent tariffs that are putting thousands of South Carolina jobs in our district at risk."
Arrington added: "November is just a heartbeat away."