Golf writer: Eric Trump said father's golf courses were funded by Russians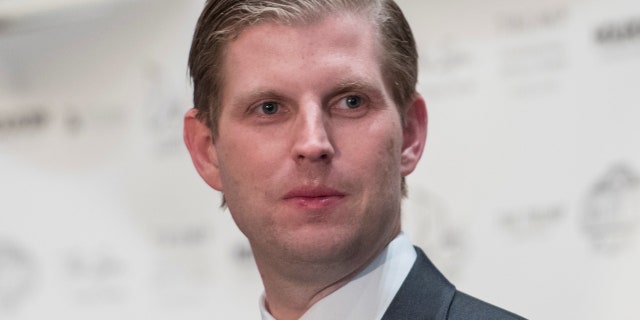 President Trump's son Eric once said that his father got funding for his golf courses from the Russians, according to a report.
Golf writer James Dodson said he hit the links with Eric and Donald at the Trump National Golf Club in Charlotte, N.C., in 2014 when he raised the question of how they found the money to keep developing golf courses when financing was tight during the Recession.
Trump "sort of tossed off that he had access to $100 million," Dodson told WBUR-FM, a Boston public radio station, in an interview that aired Friday.
Later, Dodson, who wrote a biography of Ben Hogan, among other golf books, said he asked Eric the same question as they rode in a golf cart.
Dodson said Eric Trump replied: " 'Well, we don't rely on American banks. We have all the funding we need out of Russia.'"
Eric continued: "'Oh, yeah. We've got some guys that really, really love golf, and they're really invested in our programs. We just go there all the time.'"
Reached Sunday, Eric told The Post that Dodson's account is "complete garbage."
"It's a recollection from some guy three years ago through a third person," Eric Trump said, adding it's "categorically untrue."
"We own our courses free and clear. We have zero ties to Russian investors," he insisted.
Click for more from the New York Post.