Girlfriend of black Minneapolis man killed by cops wants independent investigation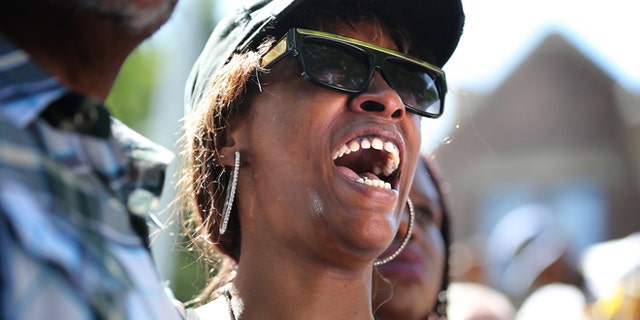 The lawyer for the girlfriend of a black man killed by police in Minnesota wants access to the backgrounds of the two officers involved in the shooting death.
Larry Rogers, the attorney representing Diamond Reynolds – whose boyfriend, Philando Castile, was shot to death by two officers from the St. Anthony Police Department – said that the two cops received inadequate training and had only been on the force for four years.
"We need access to this officer's background information," Rogers said. "We need to conduct our own private investigation. And we need an independent Justice Department investigation."
Castile was shot during a traffic stop after he alerted officers that he had a permit to carry a concealed weapon and then reached for his wallet to provide ID.
Minnesota's Bureau of Criminal Apprehension (BCA) named the two officers involved in Castile's death as Officer Jeronimo Yanez and Officer Joseph Kauser.
The BCA statement says Yanez approached the car, which Reynolds was driving, from the driver's side during the stop in the St. Paul suburb of Falcon Heights on Wednesday night. Kauser walked up on the passenger side. The statement said Yanez opened fire, striking Castile multiple times.
Thomas Kelly, an attorney representing Yanez, did not immediately return a call seeking comment after the officers were identified. Kelly declined to comment on the case earlier Thursday.
According to a now-deleted online registry at The Knot, Yanez married a woman named Lyndsay Engstrom in November 2014. The couple lives in Forest Lake, Minnesota. They have a child, born Aug. 4, 2015.
Yanez graduated from Minnesota State University in Mankato in 2010 with a degree in law enforcement.
The BCA says its investigation is ongoing, including interviews with witnesses. Several videos, including squad car video of the incident, have been collected. St. Anthony officers don't wear body cameras.
The Associated Press contributed to this report.