Giffords Intern Loses Student-Government Election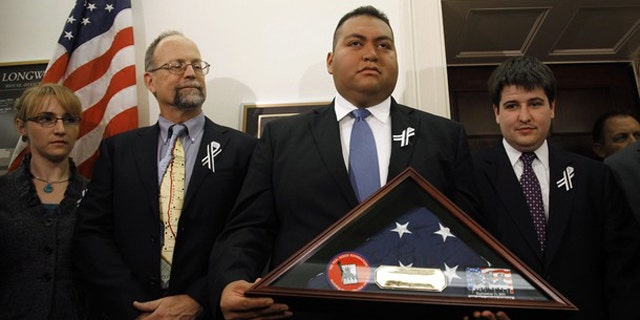 NEWYou can now listen to Fox News articles!
PHOENIX – The intern who helped save U.S. Rep. Gabrielle Giffords' life after she was shot more than three months ago has lost the election to become student government president at the University of Arizona.
The Arizona Republic reports that 21-year-old Daniel Hernandez was easily beaten by James Allen in Thursday's special election.
Allen received 66 percent of the 1,986 ballots cast. Hernandez placed second with 21 percent.
The special election was called after Hernandez and Allen were disqualified from the general election in March for campaign violations.
Hernandez won national acclaim for trying to stop Giffords' bleeding at the Tucson shooting by applying pressure to her gunshot wound until first responders arrived.
Hernandez didn't immediately return a phone call and email from The Associated Press on Saturday.