Geraldo Rivera Says He is Considering a Senate Run in 2014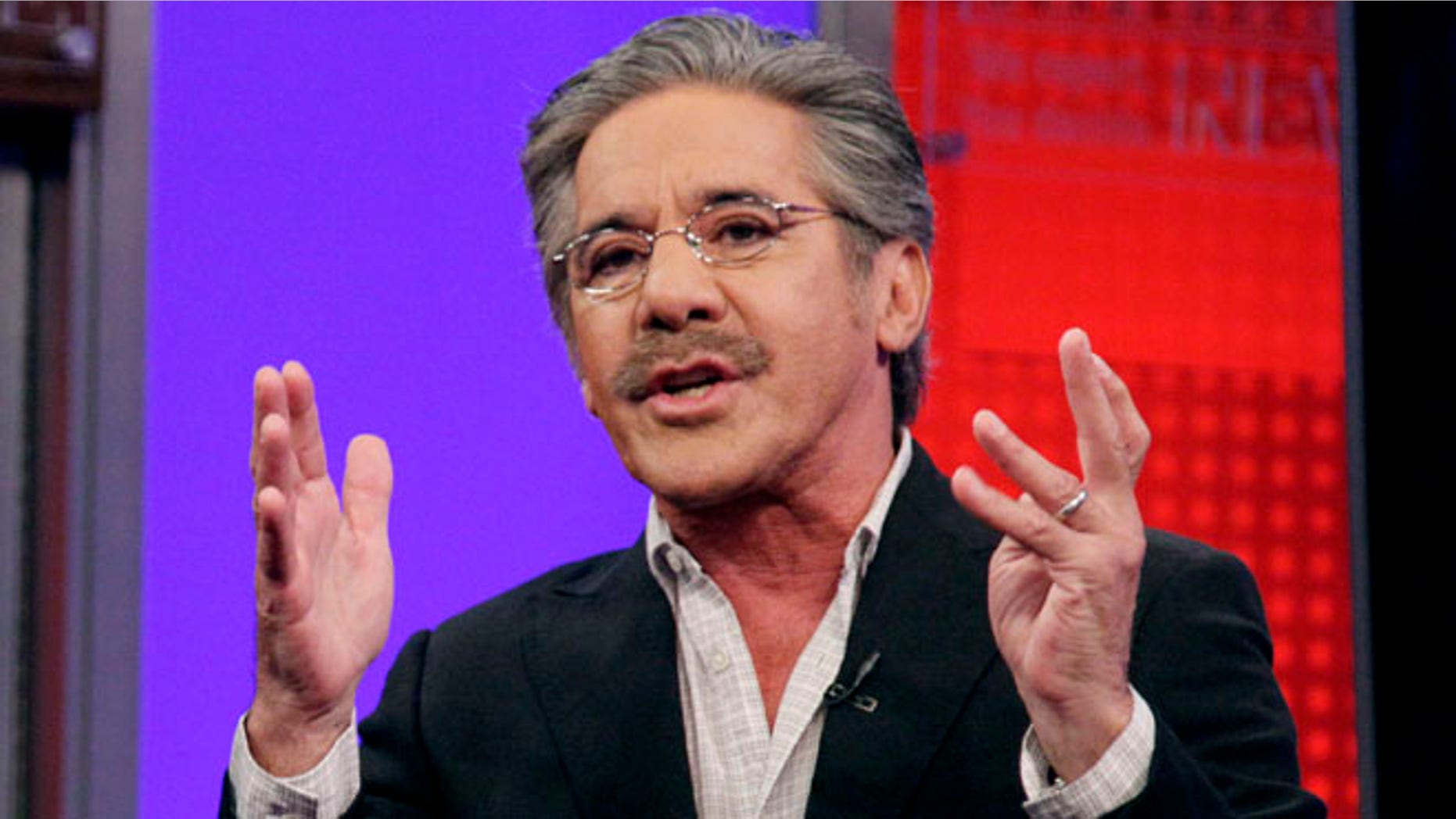 Geraldo Rivera, the host of a Fox News show, said Thursday that he is "seriously contemplating running" for the U.S. Senate in his home state of New Jersey.
Rivera would be running for the seat that Sen. Frank Lautenberg, who is 89 and a Democrat, now occupies. Lautenberg is up for reelection in 2014 and has not confirmed whether he will run again.
Rivera said he would run as a Republican.
Newark Mayor Cory Booker, a Democrat, has made it known that he is considering running for the seat.
"I mention this only briefly, fasten your seatbelt," Rivera said on his radio show. "I mentioned this only briefly to my wife ... but I am and I've been in touch with some people in the Republican Party in New Jersey. I am truly contemplating running for Senate against Frank Lautenberg or Cory Booker."
Rivera said he hasn't worked out the details yet, but he's serious about mounting a campaign.
"I'm not going to drill this out, because obviously I've got commitments to Fox and to here at the radio program and I'm really having a great time," added Rivera, 69. "But I figure at my age, if I'm going to do it I've got to do it. And there doesn't seem to be any Republicans ready to work against or run against Cory Booker, the popular Newark mayor."
The Hill, a political publication, said that Rivera would have competition running as a Republican.
Lawmakers in the party considering running include state Assembly Minority Leader Jon Bramnick of Westfield, state Sen. Joe Kyrillos of Monmouth County and Lt. Gov. Kim Guadagno.
Lautenberg's office did not return a telephone call asking for a comment.
Rivera has worn several hats over the decades.
As a lawyer, he defended Harlem's "Young Lords," a Puerto Rican nationalist group that was active in the 1960s and 1970s.
As a journalist, one of his most highly praised works was an expose of inhumane conditions in the early 1970s at the "Willowbrook State School," which housed people with developmental disabilities.
Larry Sabato, director of the Center for Politics at the University of Virginia and a national political expert, said that Rivera could be a formidable candidate even though New Jersey voters are roughly 60 percent Democratic.
"There's clearly an opening in the Republican party and the GOP doesn't have an obvious candidate," Sabato told Fox News Latino.. "He's a celebrity, he's going to have a lot of money – probably a lot of his own money – so you can't discredit that."
It would definitely be an exciting race if Rivera would win the Republican nomination and if Booker took the Democratic bid.
"Booker vs. Rivera is going to be a very entertaining race to say the least," Sabato said.
Rivera would likely attract the support of Hispanics in New Jersey, who number more than 1 million in the state, he pointed out.
But others say that his chances would be better if Rivera ran as a Democrat.
"Geraldo, running as a Republican?" said Miguel Perez, chairman of the communications department at Lehman College in the Bronx, who has personally known Rivera for years.
"I could see people supporting him if he ran as a Democrat," said Perez, a fellow New Jersey resident who has a national syndicated column focusing on Latino issues. "His ideas are more in line with Democrats. I mean, he was a lawyer who defended the Young Lords."
But even if stuck with the GOP, he'd still be a formidable political figure, Perez said.
"But I do think he'd be a good senator? Absolutely. He's smart, he has good ideas, and he's charismatic," he said.