George W. Bush Appears Live on Facebook Chat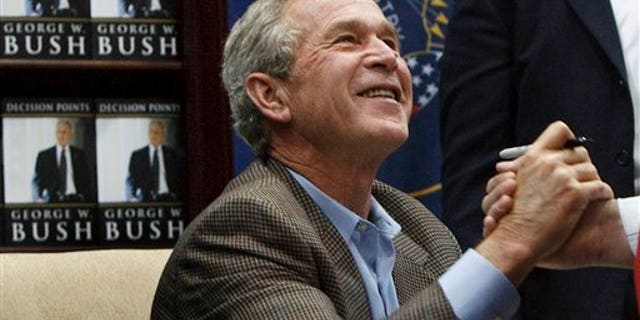 NEWYou can now listen to Fox News articles!
DALLAS -- Former President George W. Bush talked in a relaxed Facebook Live webcast about everything from the joy of spending time with his parents to some of the hard decisions he made as president.
When Facebook founder and chief executive Mark Zuckerberg asked Bush Monday why he decided to appear on Facebook, Bush quipped: "Because you've got a lot of people paying attention to us, and I'm trying to sell books."
In the hour-long chat webcast on Facebook's live video streaming channel, Bush stood by his vow to not criticize the current administration, but he did respond to a question asking what he thought the Obama administration had handled well. Bush said he thought they'd done well with Afghanistan so far.
Bush's book, "Decision Points," was released this month.