George H.W. Bush's love for baseball: From meeting Babe Ruth to cheering the Astros in the World Series
Late President George H.W. Bush died Friday and was largely known for his work in public office but besides politics, the former president was a huge fan of America's pastime.
When he was a student at Yale University, he was the captain of the baseball team and played in the first-ever College World Series in 1947. The team went on to participate in two College World Series but lost. Following his death Friday, a photo of Bush standing with baseball great Babe Ruth in 1948 went viral. Ruth was at Yale University to donate a manuscript of his autobiography to the college, USA Today reported.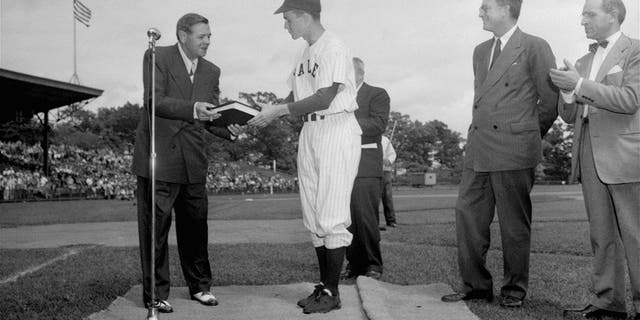 GEORGE H.W. BUSH, 41ST PRESIDENT OF THE UNITED STATES, DEAD AT 94
Following school, Bush moved to Texas with his wife Barbara and ran for Congress where he served two terms in the U.S. House of Representatives. He was appointed to a series of high-level political positions before he was elected to the highest office in the land. He kept his baseball mitt in the desk drawer in the Oval Office, according to Yahoo Sports, never forgetting his days playing at Yale University.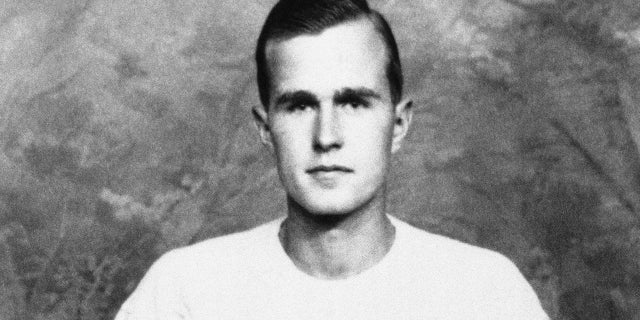 Bush and his wife would try to catch the Houston Astros play whenever they could, the Houston Chronicle reported. His son, George W. Bush, was the managing general partner of the Texas Rangers from 1989 to 1994.
FORMER PRESIDENT GEORGE H.W. BUSH REMEMBERED AND PRAISED FOR SERVICE
Reid Ryan, the president of the Houston Astros' business operations, tweeted his condolences to Bush's family.

"I was honored to know President H.W. Bush. His love for our country and all things American made a lasting impression on me. He treated people with respect and always put family first. These are life lessons we should all emulate," Ryan tweeted.
The Houston Astros tweeted their condolences to Bush on Saturday.
"President Bush was a great American who devoted his life to serving his country. He epitomized class and dignity and was a true patriot," the Astros tweeted.
Bush also delivered the ceremonial first pitch during the American League Championship Series between the Astros and Royals. He also came onto the field during Game 5 of the 2017 World Series. His beloved Astros won their first World Series title.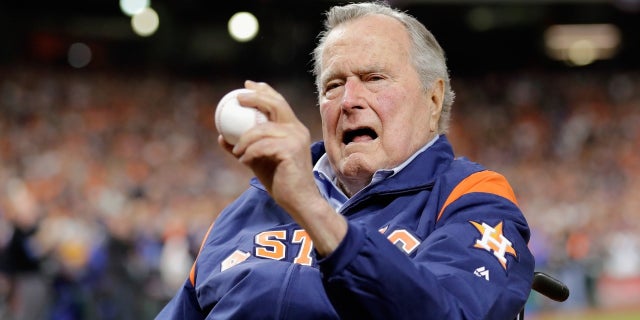 The former president died Friday at his Houston home. He was 94.
The Associated Press contributed to this report.