Furloughed feds can tap jobless benefits, raising questions about sequester savings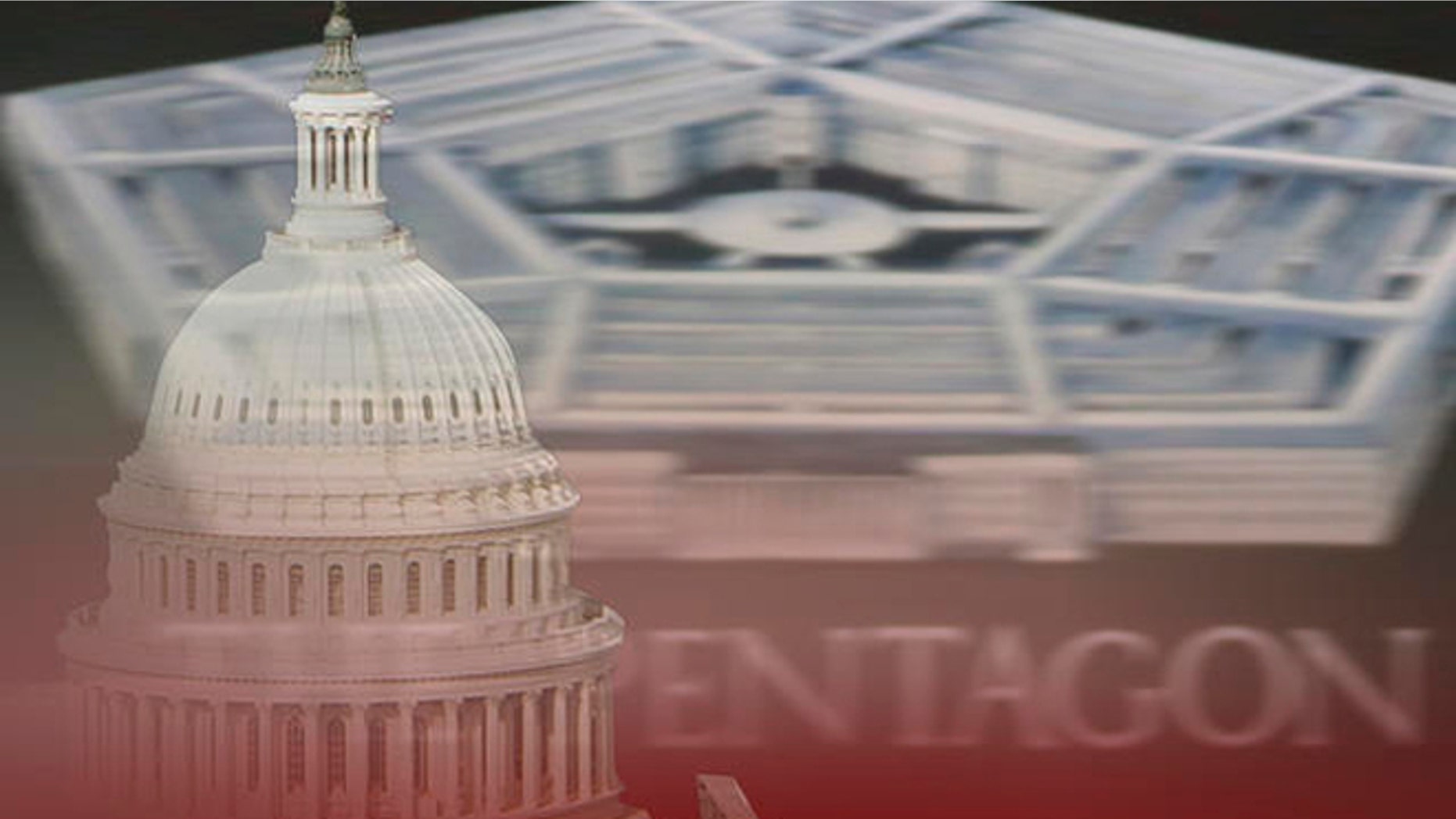 In Washington, it seems every penny saved is actually a penny spent.
Though sequester-tied furloughs have forced federal employees to cut their hours and their pay, it turns out some of them are eligible for unemployment benefits.
That means that while individual agencies are trimming their own budgets with furloughs, the cost to taxpayers of unemployment benefits could simultaneously rise -- in turn, undermining lawmakers' goal of using the sequester to cut costs.
Already, one local union in Philadelphia reportedly has negotiated with the Navy to rearrange their furlough days so they can claim unemployment checks. The Defense Department did not deny this report when questioned by Fox News, and acknowledged that some of the thousands of civilian workers facing furlough could be eligible for the benefits.
A Labor Department official, too, confirmed to FoxNews.com that some -- but not all -- furloughed workers could be eligible.
"To be clear, it's possible that not all federal employees are eligible for unemployment compensation," the official said in an email.
While the programs are administered by the states, the federal government would cover the cost in this case.
The availability of unemployment checks to furloughed workers highlights a long-running challenge to the government's effort to cut its own budget. Congress can cut money from one pool of funds. But there's nothing stopping beneficiaries from simply going to another pool.
In the case of federal workers, the unions that represent them and even some lawmakers feel their pain. At the Defense Department, the furlough notices continue to roll out, with civilian workers mostly facing a one-day-per-week furlough -- a 20 percent pay cut for that period.
Many lawmakers still want to overhaul the sequester -- automatic spending cuts which were not initially intended to become law -- and the unions are lobbying Congress hard to do so.
American Federation of Government Employees spokesman Tim Kauffman told FoxNews.com the union has been negotiating with federal agencies to limit the impact on workers.
"Obviously we want to make this as painless as possible for the workers," he said. "There's going to be an impact regardless."
He said he did not know to what extent federal workers are seeking unemployment benefits, noting their eligibility will vary by state.
The Labor Department, in official guidance posted for employees, told furloughed workers they "may become eligible for unemployment benefits" under a program known as Unemployment Compensation for Federal Employees.
The guidelines appeared to anticipate a big response. "You should expect longer than normal wait times due to the large volume of UCFE claims that may be filed," they said. "Please be patient, states will be doing all they can to accommodate you and to help you correctly file your claim."
A Labor Department official noted that under the eligibility rules, employees who are furloughed for one or two days a week in most cases cannot claim unemployment compensation because their weekly earnings will still be too high.
But a report earlier this week detailed how one union -- a Philadelphia chapter of the International Federation of Professional & Technical Engineers -- had found a way around that restriction.
According to CNNMoney, the union reached an agreement with the Navy to lump their days off into one-week blocks. That way they can claim unemployment benefits for some of their lost income.
The union did not return a request for comment from FoxNews.com, though the Defense Department did not deny the report.
Reliable figures for how many federal workers are claiming the benefits are hard to come by. The Labor Department does not keep those records, and neither does the federal Office of Personnel Management.