From Salahis to Cartagena: Timeline of Secret Service controversies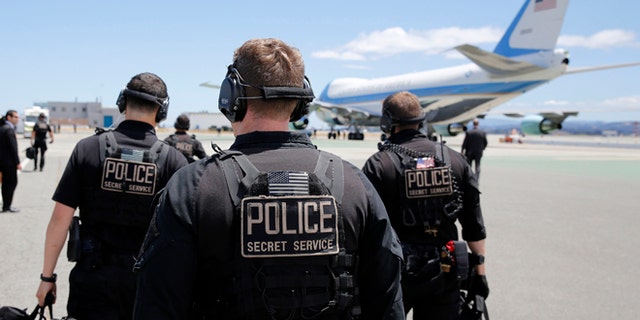 NEWYou can now listen to Fox News articles!
When an intruder vaulted over the White House fence and charged past Secret Service into the residence earlier this month, it marked the latest black eye for an agency already grappling with a series of scandals and security lapses.
At a hearing on Capitol Hill on Tuesday, lawmakers called the Sept. 19 incident "disgraceful" and one of the most serious incidents to date.
But the incident once again has raised questions about the professionalism and competence of the agency, whose Director Julia Pierson came on board after a prostitution scandal in Colombia two years ago.
Here's a look back at Secret Service controversies that have surfaced in recent years:
March 22-33, 2014: Three agents in the Netherlands ahead of a presidential visit were sent home after allegedly having a night of heavy drinking. One of them reportedly was found the next morning in the hallway of his Amsterdam hotel. The agents were placed on administrative leave, pending the outcome of an investigation.
March 7, 2014: A Secret Service agent suspected of drinking was involved in a late-night traffic accident in Miami, hours before the president's arrival. The counter-sniper reportedly had the odor of alcohol on his breath. He passed a field-sobriety test but was charged with failing to yield the right of way.
May 2013: Secret Service supervisor Ignacio Zamora allegedly left a bullet from his service revolver in the hotel room of women he met earlier in a downstairs bar. The women refused to let Zamora retrieve the bullet from her room at the Hay-Adams Hotel. The incident resulted in Zamora, who was off duty, and fellow officer Timothy Barraclough, both assigned to presidential protective detail, being investigated for sending sexually suggestive emails to a female subordinate. Both agents were reassigned, according to The Washington Post.
April 2012: Secret Service agents who were in Cartagena, Colombia, ahead of a summit attended by President Obama were recalled after being accused of misconduct -- in an embarrassing incident involving a night of drinking and carousing with prostitutes. A total of 13 of Secret Service officials were implicated. Three employees returned to duty, six either resigned or retired and four had their clearances revoked and were removed, according to an inspector general report.
Nov. 11, 2011: Secret Service officers at the White House responded to shots fired from beyond the South Lawn. But within minutes, a supervisor reportedly told them over a radio: "No shots have been fired …. Stand down."
It later emerged that at least seven bullets had struck the White House living quarters. President Obama and first lady Michelle Obama were away, but daughter Sasha was home. The shooter, Oscar Ortega-Hernandez, was arrested five days after the incident.
August 2011: Secret Service agents assigned to protect the first family during one of their Martha's Vineyard vacations rented a cluster of homes in the Oak Bluff community where they held late-night, "Animal House"-type parties that infuriated residents and resulted in police responses, according to a FoxNews.com investigative story. The bad behavior also included barroom fights and a party on Aug. 18, 2011 -- the day Obama arrived for a nine-day vacation -- that went past 4 a.m.
2009-2010: Vice President Biden's motorcade was involved in a string of accidents, one of them fatal, over a period of three months. In one incident in Vancouver, figure skating legend Peggy Fleming and former bobsled champion Vonetta Flowers, who were riding in the vice president's motorcade, suffered minor injuries when the van they were riding in apparently was rear-ended en route to a hockey game. Biden was in a different vehicle at the time.
Earlier, on Nov. 11, two Secret Service vehicles hit and killed a pedestrian on a Maryland parkway outside Washington. A few days after that, a police car driving ahead of Biden's motorcade in New York City struck a cab at an intersection as the vice president traveled through Manhattan on his way to an appearance on "The Daily Show." The cab driver was checked out at a hospital and released. The Secret Service said at the time that the incidents were "separate" and Secret Service personnel were only driving during the Nov. 11 accident.
Nov. 24, 2009: Three uninvited White House guests got past two security check points and attended a state dinner in which they met Obama. Carlos Allen (a D.C. resident who claimed he had been invited) arrived alone and the other two -- Virginia couple Michaele and Tareq Salahi, since divorced -- arrived together.
Then-Secret Service Director Mark Sullivan suggested the couple, auditioning for a Bravo TV reality series, had been screened for weapons but issued an apology that in part said the agency was "deeply concerned and embarrassed by the circumstances" and that preliminary findings of an internal investigation found "established protocols were not followed at an initial checkpoint."
The Associated Press contributed to this report.