Fox News to host March 21 Republican presidential debate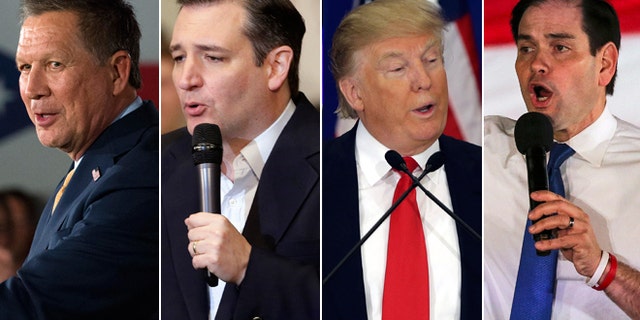 Fox News Channel announced Monday that the network will host the next Republican presidential debate, on March 21 in Salt Lake City, Utah.
The two-hour debate, the network's fourth of the primary season, will be presented from the Salt Palace Convention Center at 9 p.m. ET on FNC, as well as the network's additional platforms, including Fox News Radio, Fox News Mobile and FoxNews.com.
Fox News anchors Bret Baier, Megyn Kelly and Chris Wallace will reprise their roles as moderators, before voters go to the polls in Arizona and Utah on March 22.
All remaining candidates in the primary race will be invited to participate in the debate.
FNC's three previous primary debates delivered the three highest-rated telecasts in the network's history. The Aug. 6 debate delivered a record-breaking 24 million viewers. Additionally, the network's most recent debate on March 3 in Detroit delivered the highest ratings for a debate in 2016.