Fox News Poll: Voters want Obama to sign bill approving Keystone pipeline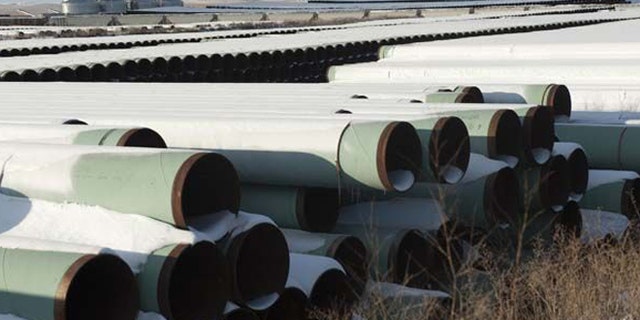 NEWYou can now listen to Fox News articles!
Most Americans of all political stripes support construction of the long-delayed Keystone XL oil pipeline, and want President Obama to sign legislation approving it, according to a new Fox News poll.
The pipeline would transport oil from Canada to refineries in the United States.
A 65-percent majority says Obama should sign the Keystone legislation, according to the poll. That includes 82 percent of Republicans, 60 percent of independents and 52 percent of Democrats.
Click here to view full results of the poll (pdf)
Overall, only 22 percent of voters think the president should veto it -- which he has threatened to do.
The U.S. House passed a bill approving the pipeline Friday. The Senate is now considering Keystone legislation, but there won't be a final vote this week.
Support for Keystone has held steady for years: 68 percent of voters backed it at the end of 2014, 70 percent in 2013 and 67 percent in 2012.
Here again, support comes from more than half of Democrats, most independents and almost all Republicans.
The Fox News poll is based on landline and cell phone interviews with 1,018 randomly chosen registered voters nationwide and was conducted under the joint direction of Anderson Robbins Research (D) and Shaw & Company Research (R) from January 11-13, 2015. The full poll has a margin of sampling error of plus or minus three percentage points.