Fox News Poll: Romney Now Ahead in Florida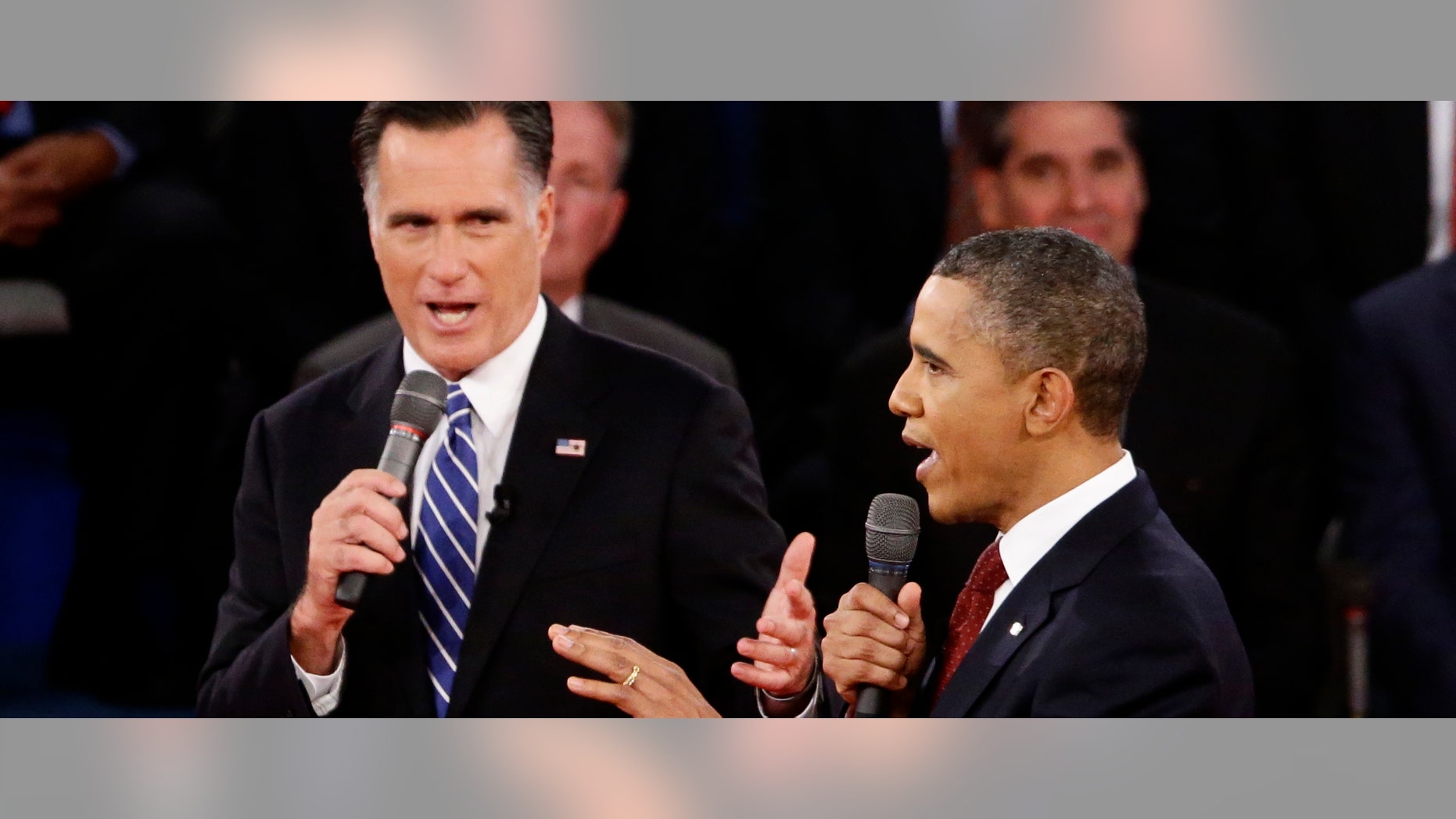 A Fox News poll of Florida likely voters shows Republican nominee Mitt Romney now tops Barack Obama in the battleground state by 48 percent to 45 percent.
The poll, released Friday, shows an eight-point reversal and a four-point increase for Romney.  Last month, he trailed Obama by 44-49 percent (September 16-18, 2012).
Romney's advantage expands to 11 points over Obama among the most interested voters -- the nearly 6 in 10 Floridians who are "extremely" interested in the election.
There's a bit more enthusiasm for Romney as well, as 66 percent of his backers say it is "extremely" important  for him to win, while 59 percent of Obama supporters say the same.
The turnaround for Romney is mostly due to an increase in support among women, white voters and independents.
Consider this:  Obama tops Romney by one percentage point among women now, down from a 19-point edge last month.  And Romney has extended his advantage among married women to 13 points, up from a seven-point edge.
Romney's advantage among white voters is 23 points, up from 10 points in September.
Independents back Romney by six points in the new poll (46-40 percent).  A month ago Obama had a narrow two-point edge among independents (45-43 percent).
Republicans are also now showing a bit more party loyalty:  92 percent support Romney, up from 87 percent last month.  Some 88 percent of Democrats back Obama, unchanged from September.
Romney is matching the support John McCain received in 2008 in the more conservative parts of the state, such as the Northern panhandle and the South Central region.  Obama is not performing as well as he did four years ago in the central region including Tampa Bay and Orlando -- which supported George W. Bush in 2004 and Obama in 2008.
Romney's favorable rating is also up:  55 percent of voters have a positive opinion of him, up from 49 percent in September.
At the same time Obama's rating is down a couple notches:  51 percent have a favorable view now compared to 55 percent a month ago.
Florida voters are split over how things are going for the nation's economy:  some 43 percent say it's getting better, while 44 percent say it's getting worse.  Ten percent think it's staying the same.
Meanwhile, by a five percentage-point margin, more voters think the Obama administration's economic policies have done more to hurt (41 percent) than help (36 percent) the economy.  That's a shift from last month when by a slim two-point margin, voters said Obama's policies had done more to help (41-39 percent).  One voter in five says the policies haven't made a difference either way (20 percent).
By a seven-point margin, more voters trust Romney to improve the economy.  That's a reversal from a month when Obama was on top by three points on this measure.
And the candidates are now about equally trusted on foreign policy (Obama +1).  The president had a nine-point advantage last month.
More voters trust Romney to cut government spending (+16 points) and manage their tax dollars (+8 points).
More trust Obama to protect Medicare by a four-point margin, down from a 13-point edge in September.
The Fox News poll is based on live telephone interviews on landlines and cell phones from October 17 to October 18 among 1,130 randomly-chosen likely voters in Florida.  Likely voters are registered voters who are considered most likely to vote in the November presidential election or have already voted through early/absentee ballot.  The poll is conducted under the joint direction of Anderson Robbins Research (D) and Shaw & Company Research (R).  For the total sample, it has a margin of sampling error of plus or minus three percentage points.