Fox News Poll: Obama Approval Up; Most Say Stop Blaming Bush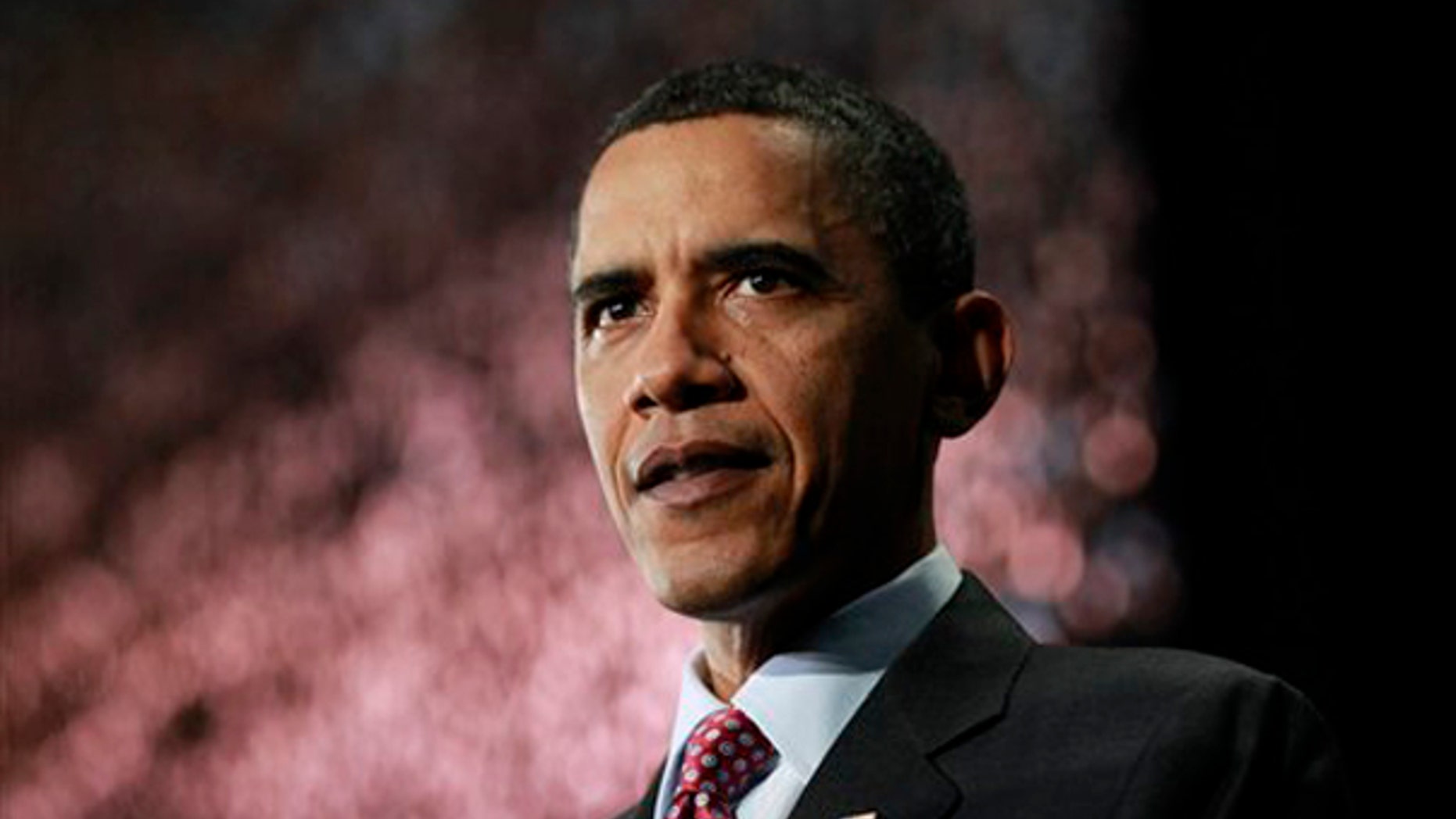 Most American voters think it is time for the Obama administration to start taking responsibility for the way things are going in the country.
A Fox News poll released Thursday finds 66 percent of voters think President Obama should start taking responsibility. That's more than three times as many as the 21 percent who think it's right to continue to blame the Bush administration for the way things are going today.
Democrats are divided: 42 percent think Obama should step up, while 40 percent say he should continue to blame Bush.
Click here for full poll results
President Obama's job approval rating improved this week and now stands at 46 percent, up from a record low of 43 percent approval in early April. An equal number of voters disapprove of the job President Obama is doing (46 percent).
A year ago, 62 percent of Americans approved and 29 percent disapproved of the president's job performance (22-23 April 2009).
By 46-37 percent, more voters think President Obama is keeping most of the promises he made during the campaign.
While most Democrats (73 percent) think the president is keeping most of his promises, about one in 10 think he is breaking his promises (12 percent). Slightly more independents think the president is breaking most of his promises (39 percent) than keeping most (36 percent).
Slightly fewer numbers say they are "extremely" frustrated and upset with the Republicans in Congress (22 percent) than are with either Democrats in Congress (29 percent) or President Obama (25 percent). On the other hand, President Obama has the highest number of voters saying they are "not at all" frustrated with him (37 percent).
Independents (21 percent) are five times more likely than Democrats (4 percent) to say they are "extremely" frustrated and upset with the president.
Over half of voters -- 55 percent -- think the country is currently in a recession. That's essentially unchanged from two years ago when 54 percent thought so (28-29 April 2008). Some 33 percent think the country is in a "downturn, but not a recession." The remaining optimistic 11 percent think the economy is doing okay.
Who do voters credit for the 3,000-point rise in the stock market over the past year? Some 42 percent say regular market cycles, followed by American consumers at 30 percent and 11 percent say President Obama.
Voters spread around the blame for the country's high unemployment rate: 31 percent say regular economic cycles, 18 percent say former President George W. Bush, 12 percent say Wall Street and 11 percent say Congress. Few -- 8 percent -- blame Obama for the current unemployment numbers.
Views are evenly split on the Democratic plan for regulating Wall Street with 39 percent favoring it and 39 percent opposing the plan. Another 22 percent is unsure. Most Democrats favor it (65 percent), while most Republicans oppose it (70 percent). For independents, the exact same number favors it as opposes it -- 34 percent.
Voters think the responsibility to keep large banks and the financial services industry in check falls as much on investors (30 percent) as on regulators in Washington (28 percent). One in four thinks the responsibility should be with the banks themselves (25 percent).
The national telephone poll was conducted for Fox News by Opinion Dynamics Corp. among 900 registered voters from April 20 to April 21. For the total sample, the poll has a margin of sampling error of plus or minus 3 percentage points.
By a 64-17 percent margin, the Republican Party is seen as the party that is more pro-big business. The Democratic Party is considered the party that is more pro-big government by 58-24 percent. This could be a bigger problem for Democrats because twice as many voters think big government (57 percent) is a greater potential threat to the country's future than think big business is (26 percent).
The number saying big government is the greater threat has increased 11 percentage points from a year ago, up from 46 percent (22-23 April 2009).
Just Say "No" To a National Sales Tax
Finally, the poll finds more than three quarters of voters -- 77 percent -- oppose adding a national sales tax on top of income taxes to help reduce the federal budget deficit. Opposition is across the board, as 68 percent of Democrats, 88 percent of Republicans and 77 percent of independents oppose the idea.
Many think some sort of tax increase is likely though. A 57 percent majority expects President Obama will break his campaign promise not to raise taxes of any kind on families making less than $250,000 a year. Even 31 percent of Democrats think the president will end up breaking this promise.