Fox News Poll: Murphy leads Guadagno by double digits with many undecided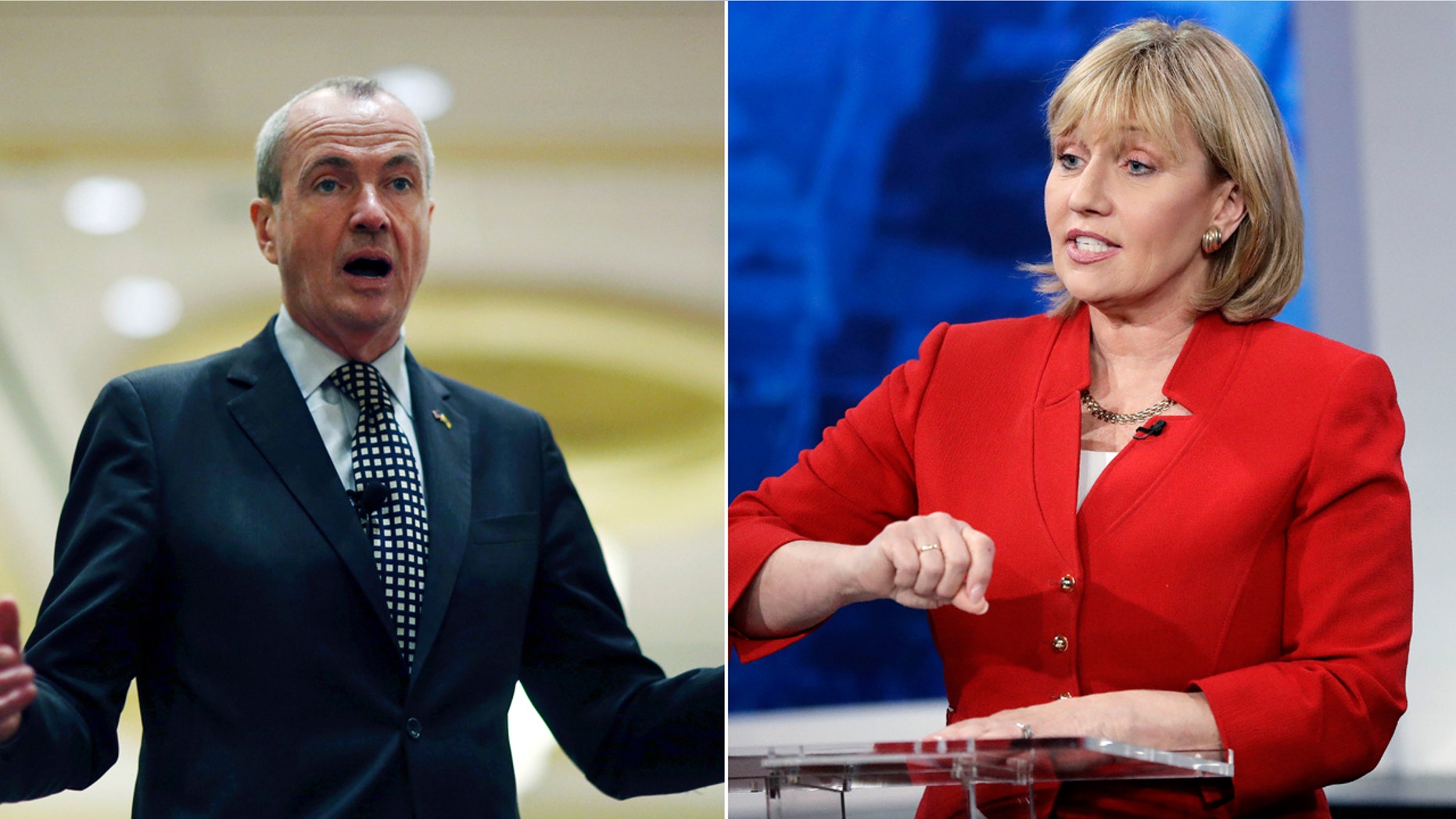 Democratic nominee for New Jersey governor Phil Murphy leads incumbent Republican Lt. Gov. Kim Guadagno by 42-29 percent, according to a new Fox News Poll of registered voters in the Garden State.
But 19 percent remains undecided -- including 14 percent of Republicans, 16 percent of Democrats, and 33 percent of independents.
CLICK TO READ THE FULL POLL RESULTS.
"While Murphy has a sizable advantage, many voters haven't tuned in yet," says Democratic pollster Chris Anderson, who conducts the Fox News Poll with Republican counterpart Daron Shaw.
But there's more good news in the poll for the Democratic candidate than the Republican.  A higher percentage of Democrats support Murphy (74 percent) than Republicans do Guadagno (68 percent).
In addition, 62 percent of voters overall are dissatisfied with how things are going in their state, while only 37 percent are satisfied. That dissatisfaction runs the gamut of men (63 percent), women (62 percent), Democrats (70 percent), Republicans (55 percent) and independents (57 percent).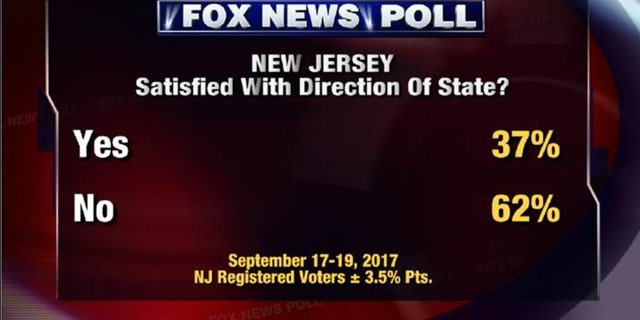 The poll also finds that a 54 percent majority disapproves of the job President Donald Trump is doing (40 percent approve).  Half of undecided voters give Trump the thumbs-down.
Guadagno supporters, however, overwhelmingly approve of Trump (83-16 percent) and are satisfied with the direction New Jersey is headed (52 percent satisfied vs. 48 percent not).
If Guadagno has a Trump card, it could be taxes.  New Jerseyans are saddled with some of the highest in the country, so it's no surprise that's the number one issue for voters (34 percent say taxes are their biggest concern). Voters who rank taxes as the top issue are more likely to support Guadagno (43 percent) than Murphy (31 percent).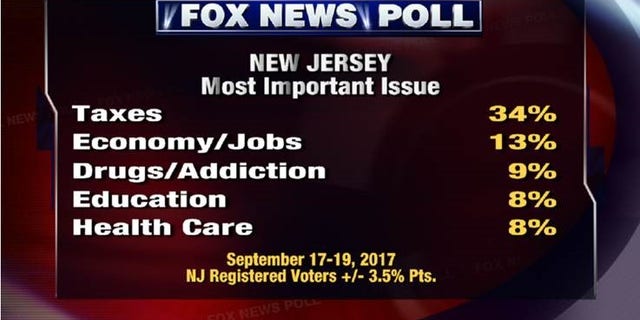 With one-in-five Garden State voters undecided less than two months until Election Day, Guadagno could still close the gap.
"If the undecided voters break disproportionately for Guadagno, then the race could tighten significantly," says Anderson.
After taxes, the economy ranks as the number two issue for New Jersey voters (13 percent).  Rounding out the top five are drugs and drug addiction (9 percent) followed closely by education and health care (both at 8 percent).
Will Trump play a role in the election? Maybe not: Almost three-quarters of New Jersey voters (74 percent) say the president will not be a factor in their vote for governor. Guadagno supporters (81 percent), undecided voters (74 percent), and Murphy supporters (67 percent) all feel this way.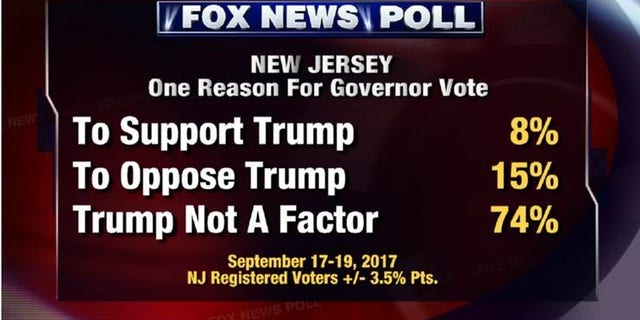 The Fox News Poll is conducted under the joint direction of Anderson Robbins Research (D) and Shaw & Company Research (R). The poll was conducted Sept. 17-19, 2017, by telephone (landline and cellphone) with live interviewers among a sample of 804 voters selected from a statewide voter file in New Jersey. It has a margin of sampling error of plus or minus 3.5 percentage points for the total sample.