Fox News Poll: Majority of voters favor women in combat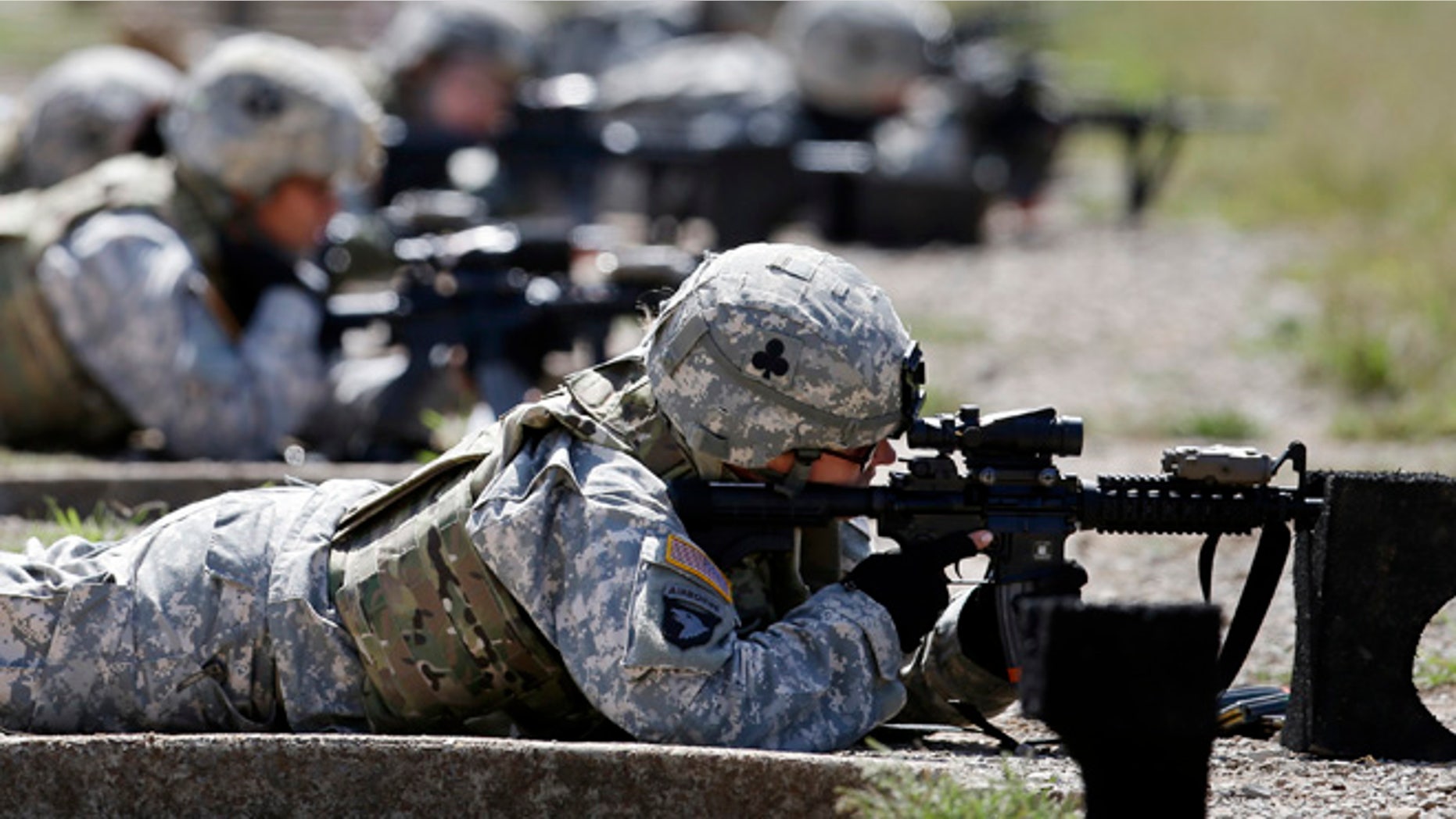 There's widespread support among American voters for women serving in combat roles.  And just over half still favor lifting the ban on women in combat -- even if the policy would require any future drafts include women.
Voters favor the new military role for women by a decisive 71-26 percent margin, according to a new Fox News poll.
If women and men would then be equally eligible if lawmakers brought back the draft, a 51-percent majority supports the women-in-combat policy.  Opposition increases to 45 percent if this is the case.
Secretary of Defense Leon Panetta announced the military is "eliminating the direct ground combat exclusion rule for women" on January 24.
In general, majorities of women (73 percent), men (68 percent), Democrats (81 percent), independents (68 percent) and Republicans (61 percent) favor opening combat roles to women when the issue has no qualifiers attached.  One of the largest gaps in support is between age groups:  voters under age 30 (81 percent) are much more likely than those ages 65 and over (58 percent) to endorse the idea.
Veterans and those currently in the military (54 percent) are much less likely than those who haven't been in the military (73 percent) to favor allowing women in combat.
Support for combat roles drops by 25 percentage points among women (to 48 percent) and 12 points among men (to 56 percent) when the draft qualifier is added.
Afghanistan
President Obama has announced the United States will withdraw its troops in Afghanistan in 2014.  Voters have mixed views about how that should play out:  46 percent think the U.S. should remove all troops, while 48 percent think some should remain after the drawdown for counterterrorism operations.
The split in preferences reflects a large partisan divide: While a 57-percent majority of Democrats favors removing all U.S. troops from Afghanistan, a 58-percent majority of Republicans thinks the U.S. should have a continued military presence there.
Voters who have served in the military (48 percent) are as likely as those who haven't served (45 percent) to say the U.S. should withdraw all troops.
On a related issue, by more than two-to-one, voters oppose the U.S. continuing to provide financial support to Afghanistan: 66 percent oppose, while 30 percent favor.
By 48 percent to 42 percent, voters approve of the job Obama is doing on Afghanistan.  There's only one area where the president's approval rating is higher, and that's terrorism where 59 percent approve and 36 percent disapprove.
Gun Control Measures
Supporting tougher gun laws is just as likely to help as hurt lawmakers come election time.  While 43 percent of voters would be more likely to vote for a congressional representative who backs tougher laws, about the same number -- 44 percent -- would be less likely to do so.
Among independents, 33 percent would be more inclined to vote for someone who supported tougher gun laws, while 50 percent would be less likely.
Sixty-six percent of Democrats would be more likely to vote for a lawmaker who backed strengthening gun laws.  Almost as many Republicans -- 63 percent -- would be less likely to support that candidate in the next election.
The Northeast is the only region where a majority says a lawmaker's backing of tougher gun measures would be a net positive (55 percent more likely to support to 31 percent less likely).  In the other regions, a lawmaker's support for new laws is more likely to cost rather than gain votes -- especially in the West (37 percent more likely to support to 51 percent less likely).
Since the December mass shooting at an elementary school in Newtown, Connecticut, there has been a lot of discussion about requiring background checks for all gun buyers and banning military-style assault weapons.
If the federal government were to ban certain guns, 72 percent of voters would be at least somewhat concerned that in the future the government would try to narrow the scope of other individual rights guaranteed in the U.S. Constitution.  That includes 53 percent who would be "very" concerned.
The Fox News poll is based on landline and cell phone interviews with 1,010 randomly chosen registered voters nationwide and was conducted under the joint direction of Anderson Robbins Research (D) and Shaw & Company Research (R) from February 4 to February 6.  The full poll has a margin of sampling error of plus or minus three percentage points.