Fox News Poll: Even Cupid is getting political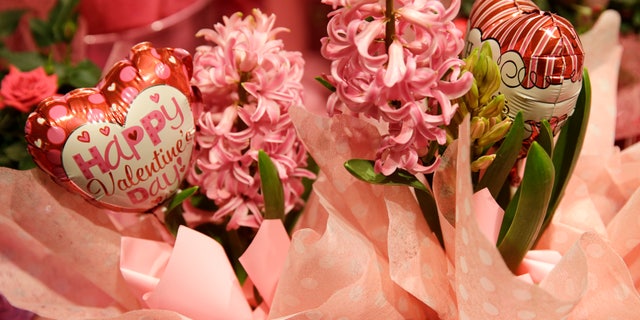 "She makes me laugh!"
"He's so funny!"
These are common refrains from happy couples. Next up, "I love her ideological vibe!"
READ THE COMPLETE POLL RESULTS.
A new Fox News poll finds 15 percent say it's more important to share political views when choosing a Valentine. That's twice as many as the 7 percent who said so in 2015.
While most continue to think sharing a sense of humor should be prioritized, the number who feel that way is down 13 points: 67 percent now vs. 80 percent three years ago.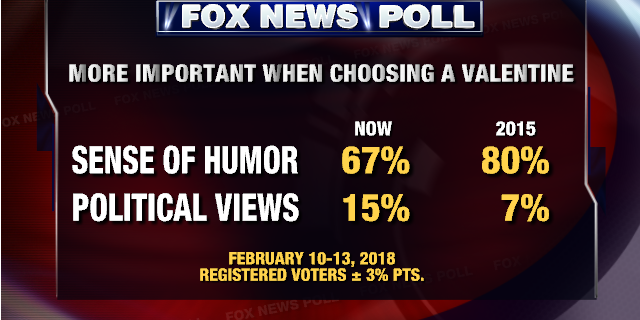 Roughly equal numbers of Democrats (14 percent) and Republicans (18 percent) prioritize politics in picking a partner. That's a change since 2015, when three times as many Republicans (11 percent) as Democrats (4 percent) shared that view.
Still, laughter trumps politics in finding love, as majorities of Republicans (66 percent), Democrats (67 percent), and independents (72 percent) feel it's more important to find someone who shares your sense of humor.
The Fox News poll is based on landline and cellphone interviews with 1,005 randomly chosen registered voters nationwide and was conducted under the joint direction of Anderson Robbins Research (D) and Shaw & Company Research (R) from February 10-13, 2018. The poll has a margin of sampling error of plus or minus three percentage points for all registered voters.