Fox News Poll: Electorate Unhappy Heading Into Midterms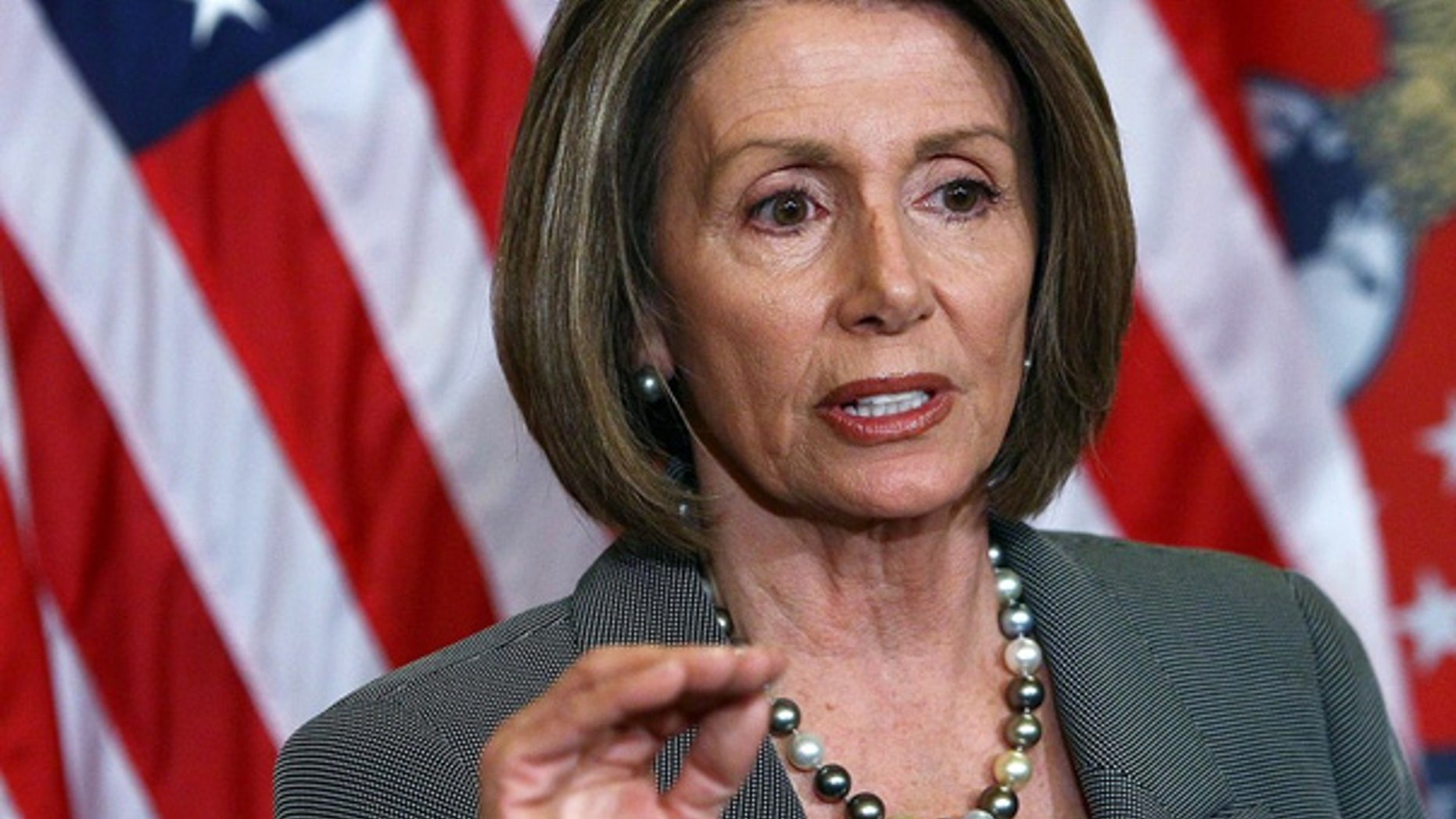 With the midterm election just five months away, American voters are angry at incumbents, distrustful of the federal government, dissatisfied with the way things are going in the country and feeling gloomy on the economy.
A Fox News poll released Friday shows voters are angry at everyone in Washington. When chatting about the election, 32 percent of voters say their friends and neighbors are most angry with all members of Congress. Ten percent say people are mostly angry with Republicans and 9 percent say mostly with Democrats. Another 19 percent say their neighbors are angry with President Obama. Only 9 percent say their friends aren't angry at all.
Before the 2006 midterms, 44 percent said their friends and neighbors were angry at President Bush, and 20 percent said all incumbents (26-27 September 2006).
Thirty-five percent of American voters say they generally trust the federal government. Significantly more — six in 10 (60 percent) — say they do not. This level of distrust is essentially unchanged from earlier this year, and up slightly from early 2009 when 54 percent said they did not trust the federal government.
For comparison, in 2002, by 54-36 percent, a majority of voters trusted the government.
In addition, most voters are dissatisfied with the condition of the country. Two out of three voters — 65 percent — say they are "not very" or "not at all satisfied" with the way things are going today. Just over a third — 35 percent — are satisfied, and that includes just 2 percent saying "very" and another 33 percent "somewhat" satisfied.
Fully 83 percent of Republicans and 76 percent of independents are dissatisfied with how things are going in the country today. It would be a mistake to assume because Democrats control Congress and the White House that Democrats nationally are happy with the state of the nation. Though 57 percent of Democrats are satisfied with how things are going, a sizable number — 43 percent — are dissatisfied.
By a 20 percentage point margin, more people say they are worse off today than a year ago. Forty-three percent of voters say their families are worse off today than a year ago, up from 33 percent in January. Twenty-three percent say they are better off today, and 34 percent say their situation is the same as a year ago.
Almost all voters — 93 percent — rate the economy negatively (44 percent "only fair" and 49 percent "poor"), and another 55 percent think the government's economic stimulus plan hasn't made a difference.
The national telephone poll was conducted for Fox News by Opinion Dynamics Corp. among 900 registered voters from June 8 to June 9. For the total sample, the poll has a margin of sampling error of plus or minus 3 percentage points.
Generic Ballot Question
If voters were heading to the ballot box today, 41 percent say they would vote for the Democratic candidate in their district and 38 percent say they would back the Republican candidate. In mid-May, the race was tied at 41 percent apiece.
Self-identified independents give the advantage to the Republican candidate by 11 percentage points. By a 70-11 percent margin, voters who affiliate with the Tea Party movement would back the Republican.
Finally, among those voters who are at least "very" interested in the election, the Republican candidate has a 10-point edge (46-36 percent).
Republicans are much more likely to say they are "extremely" interested in the November election: 35 percent are "extremely" interested compared to 23 percent of Democrats.
More voters say the "competence and trustworthiness" of the candidate (37 percent) will be most important in deciding their vote for Congress this year than say national issues (22 percent) or say state and local issues (22 percent).
Voters are only slightly more likely to prefer divided government (43 percent) over having both Congress and the White House controlled by the same party (37 percent). Some 20 percent are unsure.
Most Disapprove of Congress
People are displeased with Congress. Voters are more than three times as likely to say they disapprove (69 percent) as approve (22 percent) of the job Congress is doing. These negative sentiments have been essentially unchanged for the last few months, though they are somewhat better than the record low of 13 percent approval in October 2008.
Eighty-seven percent of Republicans disapprove of Congress, as do 79 percent of independents and 51 percent of Democrats.