Fox News Poll: 61 percent agree with Holder contempt vote over Fast & Furious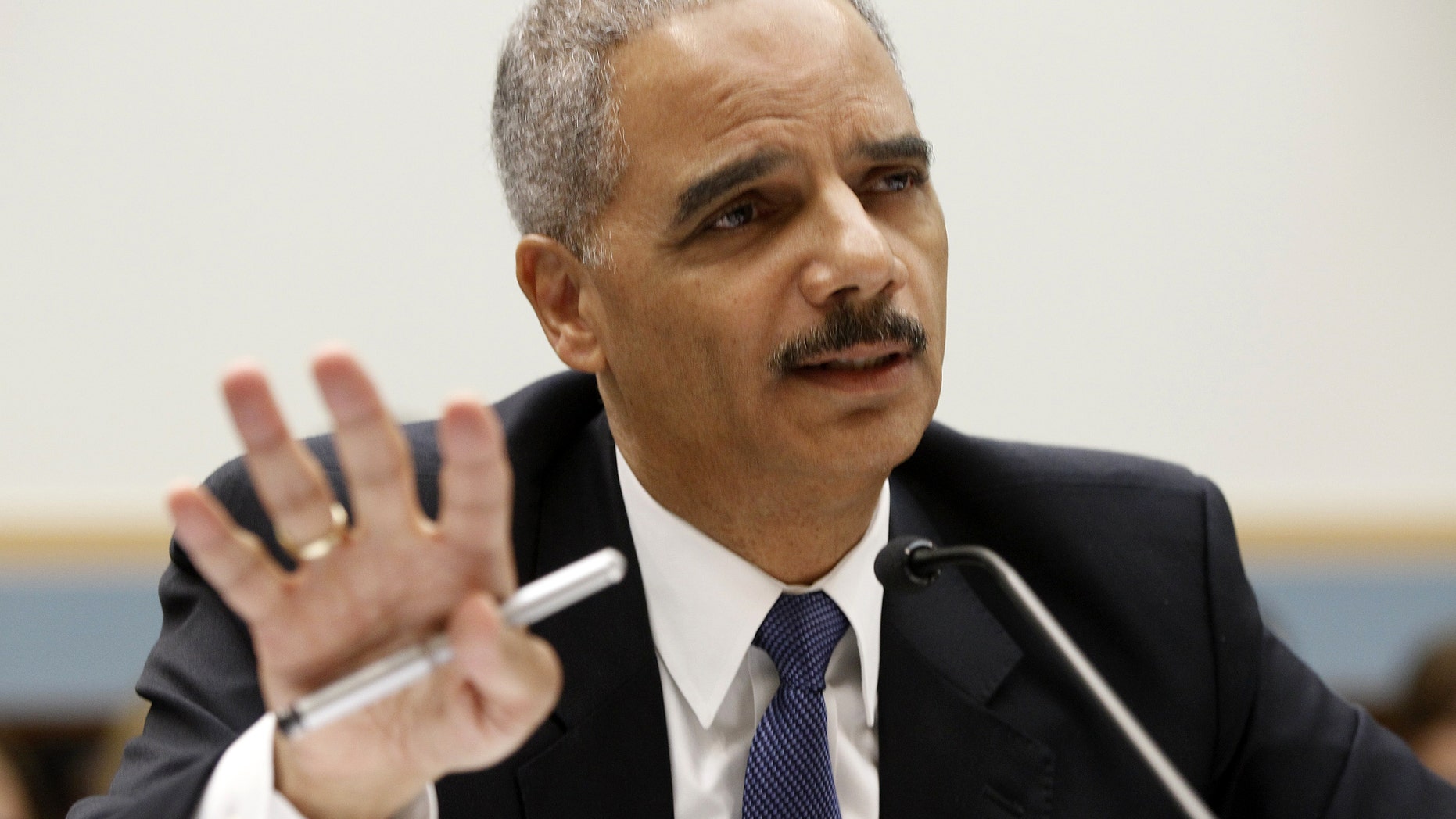 A majority of American voters would have voted to hold Attorney General Eric Holder in contempt of Congress for refusing to turn over documents about the Fast and Furious debacle.
The U.S. House of Representatives held Attorney General Holder in contempt on June 28 by a vote of 258-95.
A Fox News poll released Thursday shows 61 percent of voters nationally would have done the same thing if they were in Congress. That includes most Republicans (82 percent) and nearly half of independents (49 percent) and Democrats (48 percent).
Overall less than one in four voters (24 percent) would have voted no.
Congress is investigating the government operation that allowed thousands of guns to be smuggled to criminals in Mexico. One of the weapons is believed to have been used to kill a U.S. border agent. The attorney general has refused to turn over certain Fast and Furious documents, and President Obama has invoked executive privilege to withhold them from Congress.
While the Congressional investigation has been driven by Republicans, 21 House Democrats also voted Holder in contempt.
Despite the controversy, a lawmaker's position on this issue won't move many votes this fall. Twenty-eight percent of voters say they would be more likely to back a Congressional candidate who voted to yes on the contempt charge, while 21 percent say they would be less likely to do so. Nearly half -- 45 percent -- say it won't make much different in their vote.
Almost half of Republicans are more likely to back a candidate who voted yes on contempt, while a third of Democrats are less likely to do so.
Recent Fox News polling found that about half of voters are closely paying attention to the controversy surrounding Fast and Furious (June 24-26).  Groups significantly more likely than others to say they are closely following it include "very" conservative voters (69 percent) and those who are part of the Tea Party movement (71 percent).
The Fox News poll is based on landline and cell phone interviews with 901 randomly-chosen registered voters nationwide and is conducted under the joint direction of Anderson Robbins Research (D) and Shaw & Company Research (R) from July 15 to July 17.  For the total sample, it has a margin of sampling error of plus or minus three percentage points.