Fox News Latino poll: Hispanic running mate wouldn't have changed voters' minds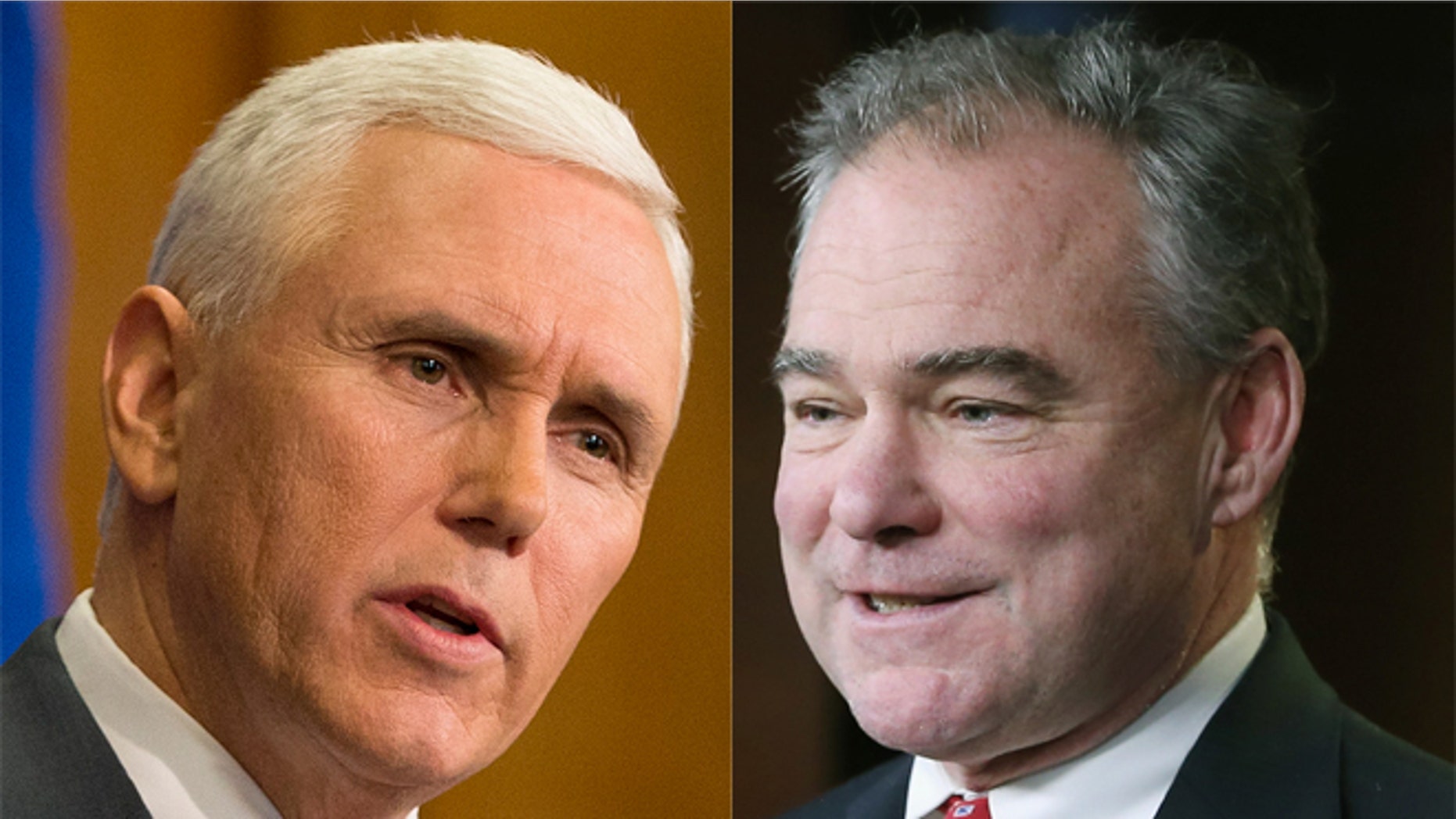 Earlier in the election cycle, there was much speculation about whether or not Democratic presidential nominee Hillary Clinton or her Republican rival Donald Trump would select a Latino as their running mate.
But it seems like that's all it was, talk. Not only did the candidates not pick Hispanic vice presidential candidates, a recent poll by Fox News Latino shows that Hispanics didn't really care if they did.
About 94 percent of Latino registered voters said choosing a Hispanic running mate would not have made them more likely to vote for Clinton. If Trump had chosen a Latino running mate, 95 percent of registered voters said that decision would not have made them more likely to vote for the billionaire businessman.
Clinton side-stepped Housing and Urban Development Secretary Julián Castro, Labor Secretary Thomas Perez and Rep. Xavier Becerra of California, opting instead for Sen. Tim Kaine of Virginia. Trump picked Indiana Gov. Mike Pence, apparently never seriously considering either New Mexico Gov. Susana Martinez or Nevada Gov. Bryan Sandoval.
"Were Latinos disappointed in the picks?" Eduardo Gamarra, a political scientist at Florida International University in Miami told Fox News Latino. "If we were going to vote for somebody just because of their last name, everyone would have voted for [Florida Sen. Marco] Rubio."
READ FULL RESULTS OF FOX NEWS LATINO POLL
While Latino voters may not be too concerned about the lack of a Latino on the major party's tickets, there have been numerous calls for a presidential cabinet with more Hispanic members.
President Barack Obama was slammed by numerous prominent Latinos during his first term on that front, something he made up for during his second term by appointing four  – including Castro and Perez.
Latino leaders say they would like to see the next president have at least four Latinos holding cabinet-level positions.
"That would be representative of the population overall," Kenneth Romero, co-chair of the National Hispanic Leadership Agenda's Government Accountability Committee and executive director of the National Hispanic Caucus of State Legislators, told FNL. "We want to make sure that there are people at the table who take our community seriously and who have similar experiences to ones we've had."
One of the assets that has frequently been touted about Clinton's selection of Kaine is the Virginia lawmaker's ability to speak Spanish.
But the announcement and his subsequent speeches in which he has peppered Spanish words and phrases – have met with mixed reaction. Some said the senator's language skills are an obvious advantage in helping drive Latinos to the polls, others took it as a sign that the Clinton campaign is taking the Hispanic vote for granted.
Overall, however, it appears that Kaine's fluency in Spanish does little to either help or hurt Clinton with the Latino vote.
The FNL poll, which surveyed 803 Latino registered voters between August 7 and 10, found that 86 percent of those surveyed said that Kaine's Spanish skills made no difference whether or not they would vote for Clinton. About 11 percent said his ability to speak Spanish made them more likely to vote for the Clinton-Kaine ticket.
But there were some who were turned off by his Spanish fluency – 3 percent said it made them less likely to vote for Clinton.
Experts say that part of the reason for these numbers is that Clinton has long had a secure hold on the Hispanic vote regardless of her vice-presidential choice, thanks in part to Trump's rhetoric on issues like immigration, which has angered many Latinos.
"Immigration has become a cultural issue," Gamarra said. "It's not just about comprehensive immigration reform, it's about an assault on our culture."