Former Trump campaign staffers Jason Miller and A.J. Delgado reveal love child after campaign affair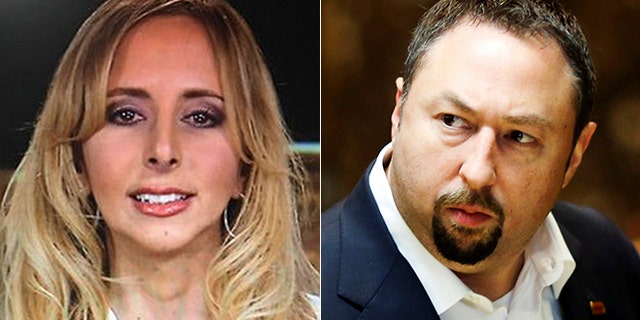 Former Trump communications director Jason Miller is the father of former Trump aide A.J. Delgado's child, born in July, it was revealed Wednesday.
Delgado tweeted: "Dear friends: Beyond thrilled to share with you that I'm now the proud mother of a beautiful son (!), William!!! Born 7/10."
Miller, who is married to another woman, confirmed the birth of his and Delgado's child to Page Six on Wednesday.
Miller said in a statement, "My wife and I, along with our two daughters, are excited to welcome William into the world and into our family, and we appreciate the well wishes we've received from so many."
It was reported that Miller and Delgado have not talked since she revealed the news of her pregnancy and are communicating only through lawyers. Delgado later said, in response to Miller's statement, that it is "news to me" that Miller and his wife are excited to welcome her son into their family.