Former Rep. Steve LaTourette dies of pancreatic cancer at 62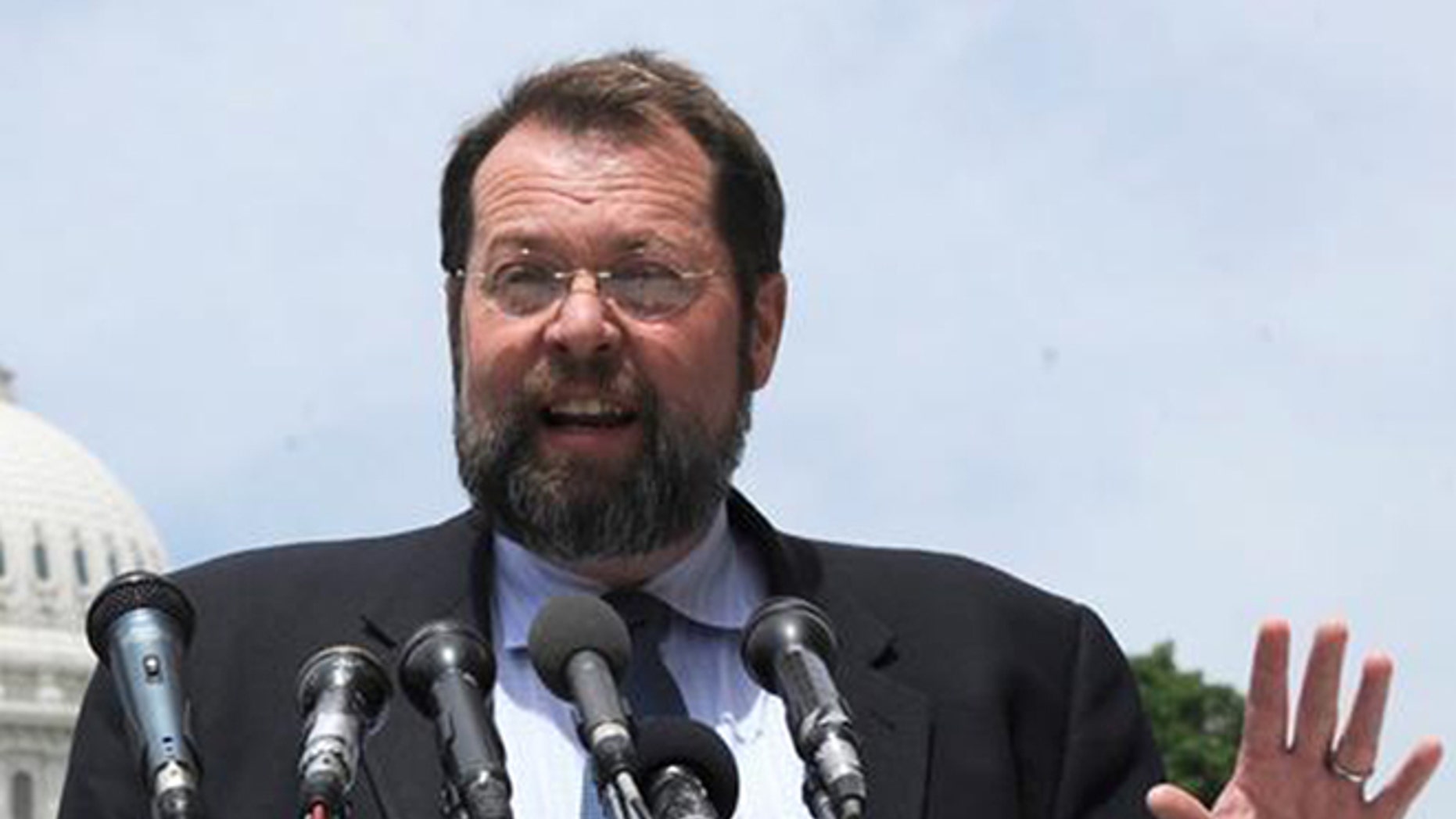 Former Rep. Steve LaTourette, R-Ohio, died Wednesday after a battle with pancreatic cancer. He was 62.
LaTourette was a moderate Republican who prosecuted mass murderer Jeffrey Lundgren in the late 1980s in northeast Ohio. LaTourette came to Congress in 1994 as part of the big GOP wave which flipped the House to Republican control for the first time in four decades.
LaTourette retired in 2012. Rep. David Joyce, R-Ohio, succeeded him. When LaTourette quit Congress, he said the job "sucks." Just days before his final term expired, LaTourette famously bestowed a moniker on the group of recalcitrant Republicans who were constantly a thorn in the side of the GOP brass. LaTourette deemed them "the chuckleheads."
Congress struggled with the "fiscal cliff" over Christmas and New Year's in late 2012 and early 2013. That prompted LaTourette to rail against the dissenters which forced lawmakers to linger in Washington over the holidays.
"It's the same 40 to 50 chuckleheads that have screwed this place up all year," complained the ever-frank LaTourette as a parting shot.
LaTourette was a close friend of former House Speaker John Boehner, R-Ohio. Thanks to his extensive knowledge of House rules and procedure, the GOP frequently tapped LaTourette to preside over contentious debates on the floor.
In 2005, LaTourette found himself in a pickle when he switched his vote on a controversial budget measure. Republicans lacked the votes to pass the plan during a middle-of-the-night roll call. LaTourette had already voted no. He argued the bill "wasn't right" for his district.
But Republican leaders successfully twisted LaTourette's arm to switch his vote just before they closed the tally. LaTourette's yes vote propelled the measure to victory. After the vote, LaTourette ignominiously explained how he could justify the last-second vote switch. When asked what he would say to constituents in the town of "Chardon," LaTourette replied "Chardon is under a foot of snow so they're not really concerned with what happened here tonight." The "let them eat cake" reply prompted a rebuke of LaTourette from the (Cleveland) Plain Dealer. In an opinion piece, the paper jeered LaTourette, claiming voters were capable of "shoveling driveways" and simultaneously thinking about "politics."
LaTourette was married twice. He divorced his first wife Susan and married Jennifer Laptook in 2005. Laptook had previously served as an aide in LaTourette's office. The Congressman's first wife took to the press to deride the incestuous culture of Washington.
"I think Washington corrupts people," said Susan LaTourette. "He was a wonderful husband and father. The best I ever saw, until he went there. I told him I was trying to get him out of the dark side — all that power and greed and people kissing up to them all the time. Now he's one of them. All they care about is getting reelected. I hate them all."
LaTourette contracted pancreatic cancer in 2014. Last year, LaTourette filed a medical malpractice claim against the Capitol's Attending Physician office, which treats lawmakers. LaTourette accused the office of negligence. Court documents associated with the case indicated that the Congressman's prognosis was "grave." LaTourette accused doctors in the office of the Attending Physician of not following up after he was told they discovered a lesion on his pancreas.