Former Congressman Lincoln Diaz-Balart speaks of son's suicide publicly for first time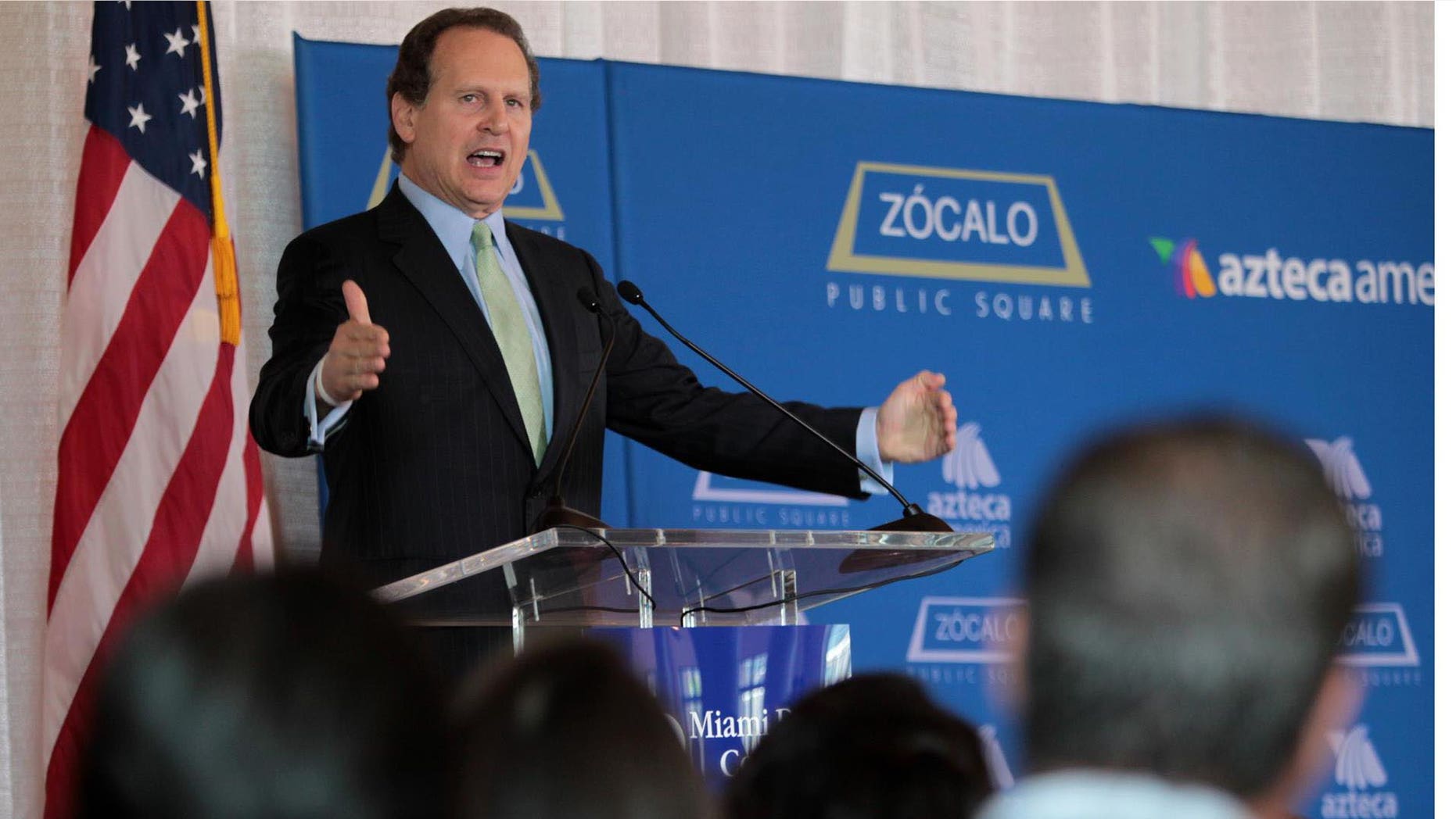 The congressional hearing was on suicide prevention.
But at this hearing, a former congressman was among those who testified – about his own painful experience with a son who ended his life.
Former Rep. Lincoln Diaz-Balart of Florida shared his story – the first time he's done so publicly – about losing his 29-year-old son, named after him, more than a year ago.
"I must admit, I believed that all you need is love," Diaz-Balart said at the Thursday hearing. "I never thought our tragedy of May 19, 2013, was possible. But it was possible. Sometimes, love is not enough."
The impetus for the hearing was the suicide of comedian Robin Williams recently, and how it was characterized in some media as a selfish act, among other things. According to The Miami Herald, "the hearing looked at policy changes to combat mental illness, as well as how to develop a dialogue about how the media covers the issue."
It was another son of Diaz-Balart, Daniel, who persuaded his father to speak about Lincoln Jr.'s suicide.
"Of course LG would want you to be there," Diaz-Balart recalled Daniel telling him. "If one person who might not otherwise get help is able to get treatment because of that hearing and its aftermath, L.G. would be happy."
The former congressman said his late son was selfless, and loving.
He urged Congress to overcome difference "to find common ground" in helping those with mental illness.
"My son was a blessing to all who got to know him," he said, adding that he had a "deep respect for all human beings."
"L.G. was ultimately generous, he was intelligent, courageous, and of profound religious faith," Diaz-Balart said.
He said his son took medication for his depression, which never got in the way of the compassion he had for others.
"He was all love," Diaz-Balart said.
He urged the lawmakers to do all they could to address mental illness.
"Assertive, proactive intervention is sometimes required to get needed treatment to those in a mental health crisis, and thorough discussion of their illness with those who are sick."
Rep. Tim Murphy, R-Pa., who oversaw the hearing as chairman of the House Oversight and Investigations Subcommittee, agreed.
"Denigrating the man who died or glorifying suicide as an escape sends the entirely wrong message, criminalizing the loss and the pain felt by both the deceased and his or her family," he said.
Follow us on twitter.com/foxnewslatino
Like us at facebook.com/foxnewslatino