Former Colorado Rep. Tom Tancredo is Forming Anti-Illegal Immigration PAC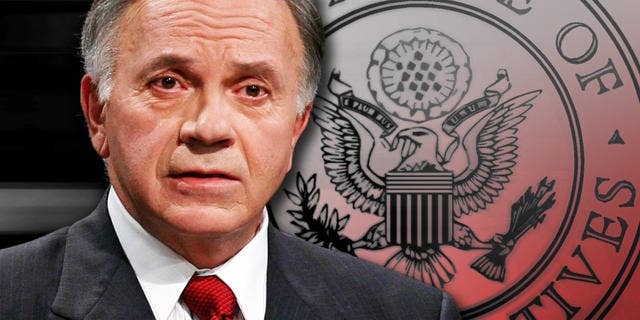 Former Colorado Rep. Tom Tancredo, who gained notoriety for his take-no-prisoners approach to undocumented immigrants, plans to form a political action committee focused on the issue, according to his website.
The PAC, called the American Legacy Alliance, filed the paperwork for the PAC last week, according to the Denver Post.
The paper said that the PAC will aim to "raise unlimited funds around the cause of illegal immigration."
The PAC will support candidates and groups that share Tancredo's views on taking a hard line on illegal immigration, including denying automatic citizenship to the U.S.-born babies of undocumented immigrants, the paper said.
The website Tancredo has set up for the PAC features pictures of children and describes a country in which "English will give way to the hodgepodge of languages spoken by those that chose to ignore what few immigration laws remain."
"The rule of law will only exist to protect the rights of those that break the law and exploit the system," it says.
Under the question "Why the ALA," it responds that ALA will have the role as "the uncompromising defender of America's values."
It says ALA will "ensure that you can pass to your descendants a country and culture that is still America."
Experts on political trends say the PAC will give Tancredo a new stage for his long-time views on immigration.
"Tancredo is the latest politician to join the super PAC club," said Michael Beckel, a spokesman for the Center for Responsive Politics, a non-partisan research organization.
"Thanks to its ability to collect unlimited contributions, this new super PAC will provide Tancredo with an even louder megaphone for his message about illegal immigration and aide his political allies."
Tancredo was a GOP candidate in the presidential primaries in 2008. His central theme was immigration.
While in Congress, he was among the vocal opponents of granting in-state tuition to undocumented students, and sponsored an immigration bill that focused on enforcement.
Groups that favor more lenient immigration policies long have assailed Tancredo, accusing him of inflaming ethnic tensions and unfairly demonizing immigrants.
Follow us on twitter.com/foxnewslatino
Like us at facebook.com/foxnewslatino