'Forced' to watch CNN, Trump remembers why he calls it 'fake news'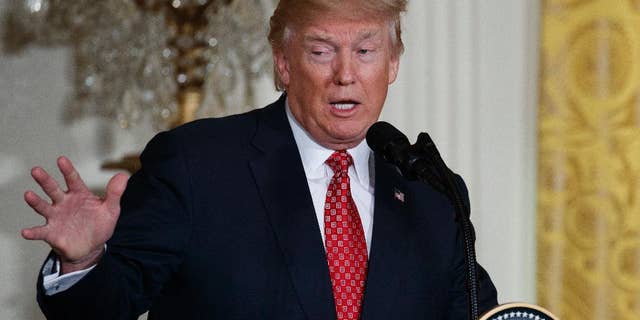 President Trump took to Twitter on Wednesday morning to slam CNN, the network he was "forced to watch" while overseas, and it apparently reminded him of why he considers the network to be "fake news."
"While in the Philippines I was forced to watch @CNN, which I have not done in months, and again realized how bad, and FAKE, it is," Trump wrote. "Loser!"
The anti-Trump host of CNN's morning show, "New Day," Chris Cuomo used Trump's tweet as an opportunity to finagle landing an interview with the president that will probably never occur. Cuomo regularly mocks Trump on social media and the newsman's older brother Andrew, the Democratic governor of New York, is known to harbor presidential aspirations. The "New Day" host has also been hostile toward Kellyanne Conway, a key member of the administration who has nonetheless appeared on his show.
Media Research Center Vice President Dan Gainor said the media is "obsessed with Trump's criticism of their work" and pointed out that former President Obama was handled differently.
"Obama started feuding with opposition press during the campaign, kicking off reporters from his campaign plane after their outlets endorsed his opponent. Obama then spent his whole presidency attacking media critics -- CNBC, Fox News and Drudge among them -- yet somehow the major media didn't mind," Gainor told Fox News.
"Obama then spent his whole presidency attacking media critics… yet somehow the major media didn't mind."
It's not 100 percent clear who the "loser" is that President Trump was referring to during his early morning tweet, but CNN Worldwide President Jeff Zucker was presumably on his mind. Zucker's programming strategy is essentially to attack Trump, and their rocky relationship goes way back.
Zucker was in charge of NBC when Trump's "The Apprentice" became a hit for the network. At one point, when NBC's prime time lineup was flailing, "The Apprentice" was NBC's most successful show and Trump its biggest star. Zucker has even acknowledged in the past that his decision to greenlight "The Apprentice" helped increase Trump's star power.
When Zucker was fired at NBC, he eventually landed at CNN where his anti-Trump game plan has helped both TV ratings and digital traffic at CNN – meaning Trump helped ratings at both of Zucker's gigs in some capacity. Meanwhile, Trump claims he's the reason Zucker got the top NBC job (something Zucker gently refutes) and the president has been clear that he resents CNN's constant attacks on him.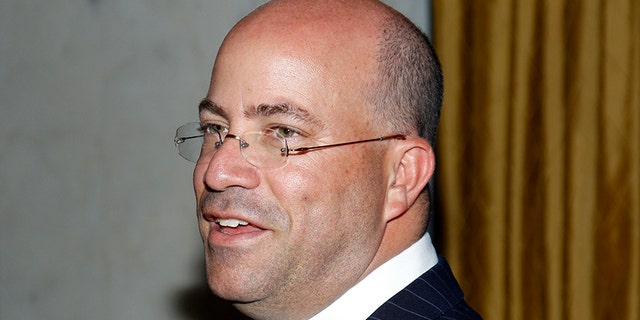 CNN, once famously known for Ted Turner's bare bones "just-the-facts" approach to journalism, has shifted hard left, with its vocal anchors and correspondents sometimes outdoing even MSNBC.
Trump calls CNN "fake news" on a regular basis and the network's senior White House correspondent, Jim Acosta, has emerged as one of the faces of anti-Trump liberal media, relentlessly interrupting press briefings with grandstanding and providing personal opinions about the administration on a regular basis. Trump has literally pointed at Acosta and said, "You're fake news," at various press conferences.
Zucker's anti-Trump programming strategy could end up killing an $84.5 billion deal between AT&T and Time Warner, as conflicting reports have comes out regarding whether or not the Department of Justice will tell AT&T that Time Warner must sell CNN in order to approve the $84.5 billion acquisition. There is widespread speculation within the media industry that Zucker will lose his job over the situation.
Trump had a busy day on Twitter, as he also attacked the "failing" New York Times and pondered if the UCLA basketball players who were arrested for shoplifting in China will thank him for helping with their release.