Florida Rep. Alan Grayson calls wife bigamist, asks court to annul 24-year marriage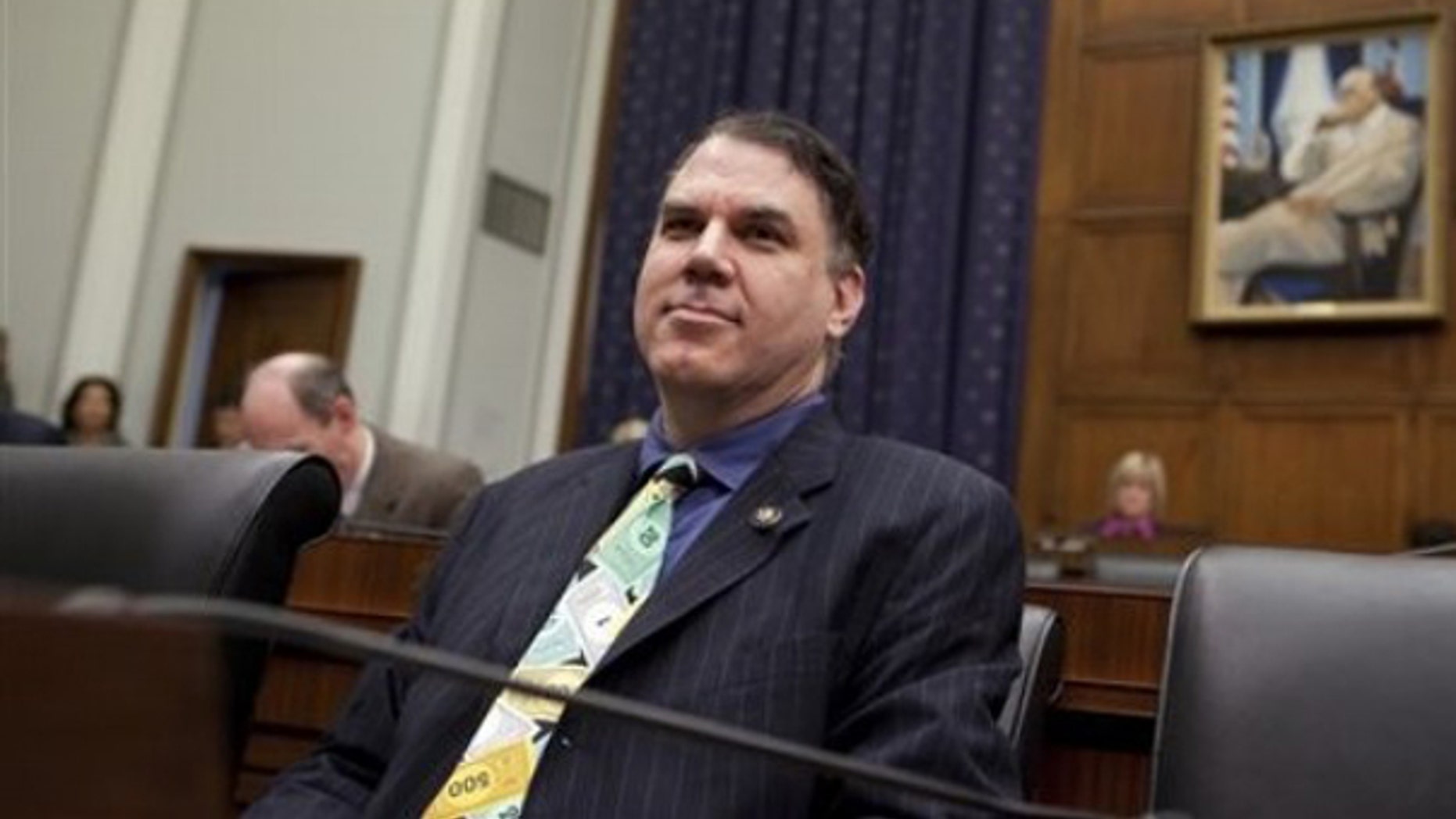 Life and love for Rep. Alan Grayson probably isn't turning out the way he'd hoped.
The Florida Democrat, who was accused by his estranged wife of assault, filed court documents last week asking that their 24-year marriage be annulled.
Grayson claimed in a countersuit that Lolita Grayson hoodwinked him into getting married even though she was secretly married to another man at the time.
The documents, filed in 9th Circuit Court in Orange County, Fla., refer to the couple's union as "a bigamous marriage."
"Unbeknownst to Mr. Grayson, Ms. Grayson was married and remained married to another man …up to and after the parties conducted an apparent marriage ceremony on April 28, 1990," according to the filing.
Grayson claimed his wife "secretly participated" in a divorce from her first husband, Robert Carson, four years after she married the Florida congressman.
The new court filing also accused Lolita Grayson of defamation, libel, slander and abuse of process stemming from a March 1 confrontation at the house the Graysons shared.
During that incident, Lolita Grayson claimed her husband pushed her "very hard" against the front door, according to a police report. It also stated that in order to protect herself, she pushed him back and kneed him in the stomach before calling authorities.
Soon after, Alan Grayson released a cellphone video of the altercation that he claimed shows it was his wife who escalated the fight.
In the new filing, Alan Grayson argued that he should be awarded custody of their five children and that his wife be ordered to pay him back for "all of the money and property she has received" during their "purported" marriage.
Among other things, he is also asking the court for $15,000 in damages as well as exclusive use of the family's home and their 1981 DeLorean.