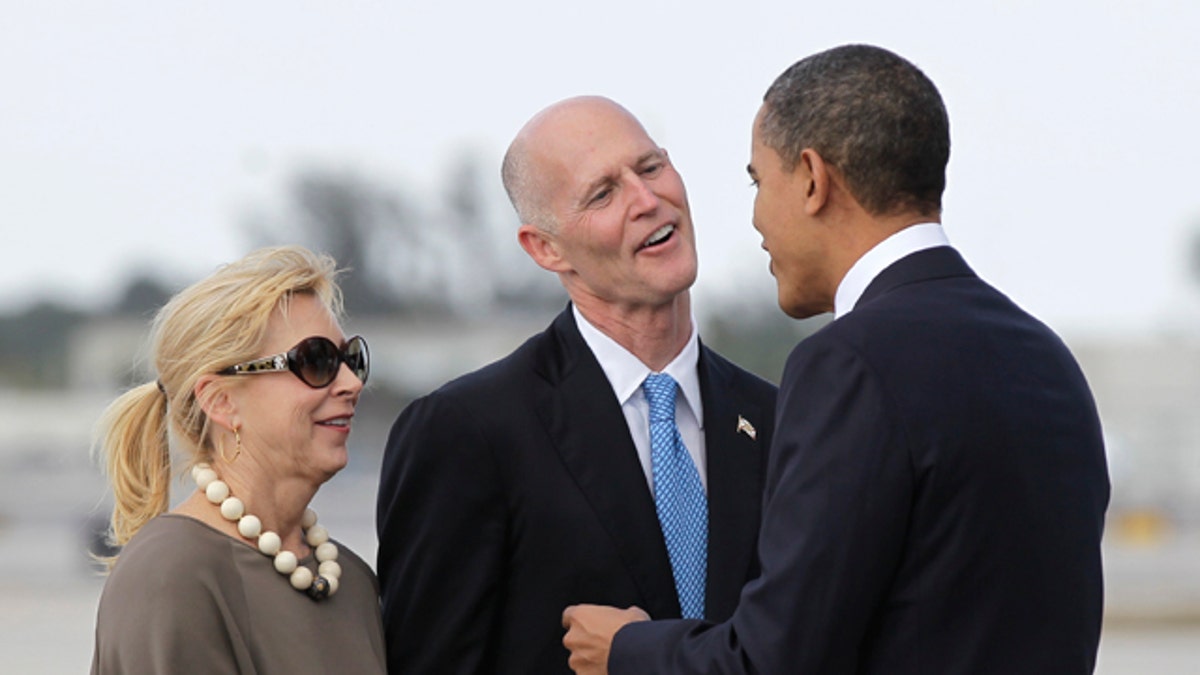 U.S. Transportation Secretary Ray LaHood announced Friday that $2.4 billion in high-speed rail funding intended for Florida will be sent to other states after the state Supreme Court upheld Gov. Rick Scott's decision to reject the money.
The Republican governor's decision effectively kills the Tampa-Orlando route.
Until Scott's election in November, it had been on track to become a leading example of how the Obama administration's stimulus plan is creating jobs and reviving the nation's passenger rail system.
Several states, including New York and Rhode Island, have asked LaHood for Florida's rail funds, but the only project that would achieve the high speeds associated with bullet trains in Asia and Europe would be California's.
"I know that states across America are enthusiastic about receiving additional support to help bring America's high-speed rail network to life and deliver all its economic benefits to their citizens," LaHood said in a statement.
Scott submitted a formal rejection of the funding shortly after a Friday morning telephone conversation with LaHood.
The U.S. Department of Transportation said in a statement that it now will evaluate its options for making the $2.4 billion available elsewhere.
The Florida Supreme Court had put the bipartisan lawsuit filed Tuesday on a fast track because LaHood had given Scott until Friday to accept the money.
Scott, an outspoken critic of the stimulus program, has said he believes the rail project would put Florida taxpayers on the hook for billions in cost overruns and operating subsidies.
State Sens. Arthenia Joyner, a Tampa Democrat, and Thad Altman, a Viera Republican, disagreed and sued Scott.
They said overruns and subsidies would be the responsibility of the private company contracted to build and operate the system and argued state law gave Scott no choice but to accept the money.
The Supreme Court issued a brief but unanimous decision siding with Scott less than 24 hours after hearing oral arguments. The unsigned opinion said the senators did not show they were entitled to an emergency court order that would have required Scott to accept the money.
Scott spokesman Brian Burgess said in a statement that Scott was pleased with the court's decision.
"He is now focused on moving forward with infrastructure projects that create long-term jobs and turn Florida's economy around," he said.