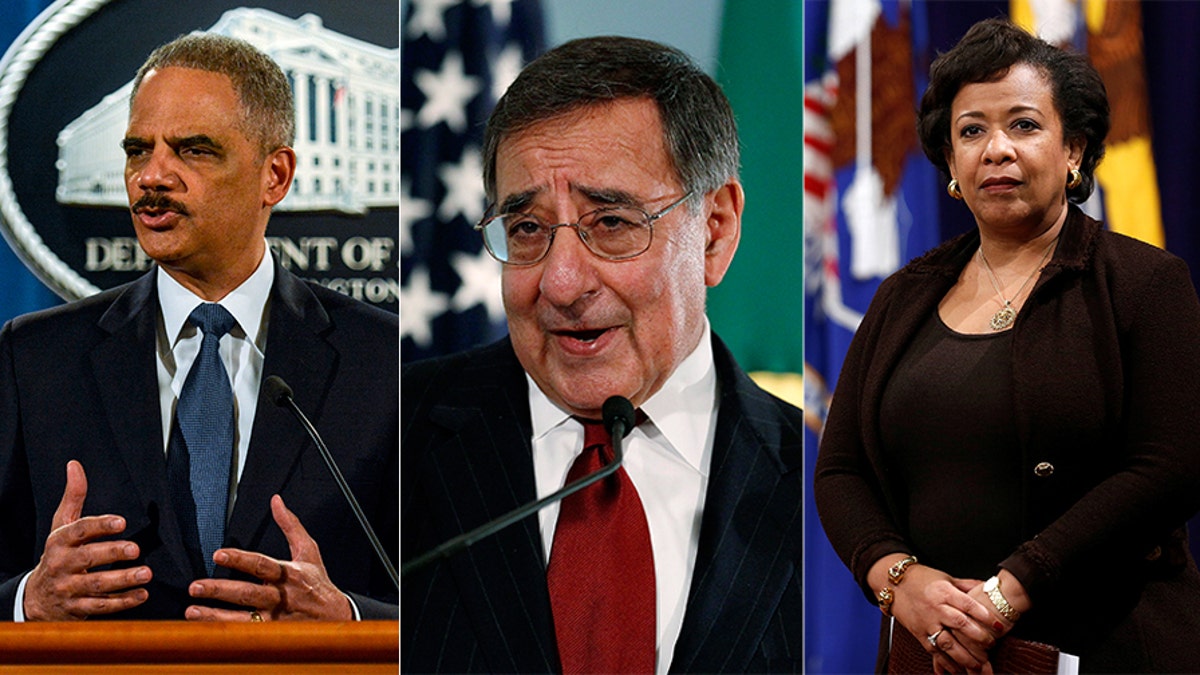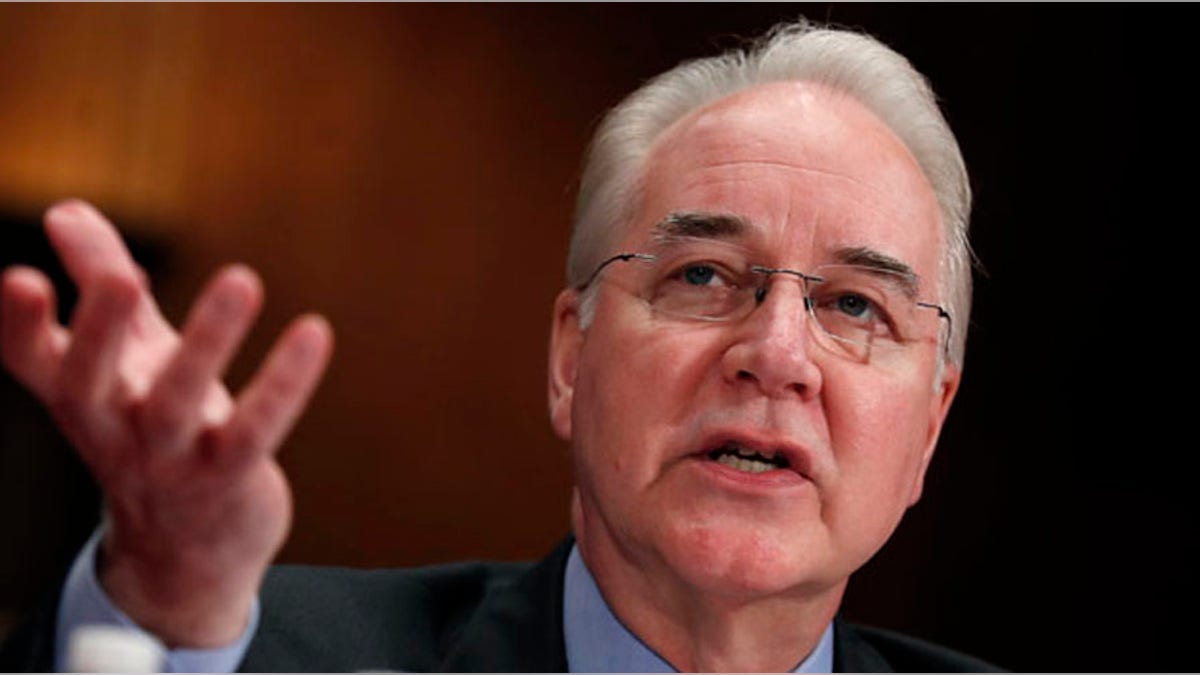 The use of private planes by President Trump's Cabinet has come under intense media scrutiny in recent days, but officials in the Obama administration also took pricey flights on the government's dime, including for personal trips.
Top figures during President Barack Obama's tenure who used non-commercial planes for travel included then-attorney generals Eric Holder and Loretta Lynch, then-FBI director Robert Mueller, and then-CIA director and defense secretary Leon Panetta.
Because of their jobs, these officials were required to take government planes for security and communications purposes. Still, critics questioned whether they could have found more cost-effective options and whether all the trips were necessary.
The issue of Cabinet officials using non-commercial planes resurfaced after the outcry over Health and Human Services Secretary Tom Price's repeated use of private planes and military flights for official business. Price resigned from the administration over the scandal Friday.
TOM PRICE RESIGNS OVER PRIVATE PLANE TRIPS

The HHS secretary, unlike the defense secretary and others, is not required to use non-commercial planes. The details of Price's frequent flights drew criticism from the media and the president himself. Before his resignation, Price pledged to repay the government more than $51,000 for his share of the flights (which covers a fraction of the cost) and vowed to not fly private any more on the job.
The flare-up over Price's travel has led to further examination of the travel practices of other Trump officials, including Interior Secretary Ryan Zinke, EPA Administrator Scott Pruitt and Treasury Secretary Steven Mnuchin.
Like these officials, top figures during the Obama administration raised eyebrows with some of their travel.
In 2014, Holder, while attorney general, boarded a government-owned Gulfstream and flew to the Belmont Stakes Thoroughbred horse race in New York with his daughters, their boyfriends and two security officers.
According to records obtained by The Daily Caller from the Department of Justice, that trip cost the government $14,440. But Holder only had to reimburse the government $955 for that flight -- the equivalent cost of a coach commercial airline ticket for each non-law enforcement passenger.
At the time, Sen. Charles Grassley, R-Iowa, the ranking member on the Senate Judiciary Committee, criticized Holder and Mueller for their use of expensive Gulfstream V jets for personal travel.
"Nobody disputes that the Attorney General and the FBI Director should have access to the secure communications, but, for instance, there's no reason they can't take a less expensive mode of transportation, or cut their personal travel," Grassley said.
GOVERNMENT REPORT SHOWS HOLDER, MUELLER USED LUXURY JETS FOR PERSONAL TRAVEL
According to statistics provided by a senior administration official, the Trump White House has authorized fewer trips on military planes for senior officials than the Obama administration did during the first eight months in office.
"If you look at the Obama administration, and you take a look at the amount of time that they spent in the air, they spent a lot of time in the air," Trump said Friday, before Price's resignation.
From Jan. 20 to Sept. 19, the Trump administration authorized 77 military flights, while the Obama administration allowed 94 flights during the same time period, according to the stats.
Leon Panetta, who served as both CIA director and defense secretary during the Obama years, frequently used a government airplane to commute back and forth from Washington to California nearly every weekend at taxpayer expense.
The Washington Times reported then that each flight cost about $32,000 but Panetta only had to pay $630 per trip, because that was the cost of an equivalent round-trip commercial flight. It noted that the government required defense secretaries to use a military plane for travel, and Panetta had the approval of Obama to fly home every weekend.
"The White House understood when Mr. Panetta took the job that he would return to Monterey to visit his family, as he did when he was director of the CIA," a senior Obama administration official told the newspaper at the time. "That's where his family lives, after all."
Perhaps the most famous example of an Obama official using a non-commercial plane came when then-Attorney General Loretta Lynch met with former President Bill Clinton on June 27, 2016 at Phoenix Sky Harbor International Airport during the presidential election.
The 45-minute encounter on her plane stirred up controversy because the FBI was still investigating Hillary Clinton emails during her tenure as secretary of state.
"I do regret sitting down and having a conversation with him because it did give people concern," Lynch later said of the tarmac meeting in a television interview.
Fox News' John Roberts contributed to this report.