FL Sen. Marco Rubio On Diplomatic Asian Tour, Calls For Beefed-Up U.S. Military Presence In The Region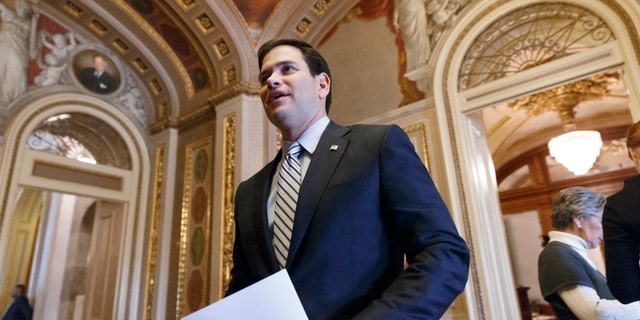 In his final stop in a weeklong visit to Asia that should enhance his diplomatic chops, U.S. Sen. Marco Rubio spoke in South Korea about the need for the United States to fortify its military presence in the region.
Rubio, a Florida Republican who is the ranking member of the Senate Foreign Relations Committee's East Asian and Pacific Affairs Subcommittee, said that oppressive regimes in China and North Korea and threats to regional and world peace by North Korea necessitated a formidable U.S. military role in the area.
"We are still waiting for liberty in both China and its ally, North Korea, even as those two countries have taken different paths economically," Rubio said in a speech delivered at the Asian Institute for Policy Studies. "Our first priority must be effectively dealing with the challenge of North Korea's ongoing provocations and its aggression."
Rubio spoke about North Korea's nuclear capabilities and missile programs, and its provocative moves against neighboring South Korea. He drew comparisons between his family's native Cuba, and the human rights violations there, and North Korea.
"Decades of attempts to deal with this [North Korea] rogue and murderous regime have failed to prove fruitful," he said. "Diplomatic attempts by the United States and our allies to improve relations with the North have not been met by reciprocal actions."
As for China, Rubio said it must contribute to the international community, and not gain from economic relationships that may "lead to conflict and instability."
"We…do not seek to 'contain' China, but rather to ensure that as it gains in military and economic power, its rise will be peaceful," he said.
Rubio, who is considered a possible contender for presidential candidate in 2016, met with U.S. troops that are based along the Demilitarized Zone between North Korea and South Korea.
He met with South Korea's foreign minister Friday, and is to meet with South Korean President Park Beun-hye on Saturday.
Follow us on twitter.com/foxnewslatino
Like us at facebook.com/foxnewslatino