First look at 8 prototypes of Trump's 'big, beautiful' border wall
As workers nearly complete the first prototypes of President Trump's border wall, next week the Department of Homeland Security will begin testing which designs best deter and prevent illegal immigrants from entering the U.S.
U.S. Customs and Border Protection awarded eight contracts to six companies to build the prototypes.  Four are made of reinforced concrete, the others involve alternate materials, mostly steel.
Each model is 18 to 30 feet high and 30 feet long. Contractors have until Oct. 26 to complete their design before testing begins. All of the construction is taking place a few miles east of San Diego.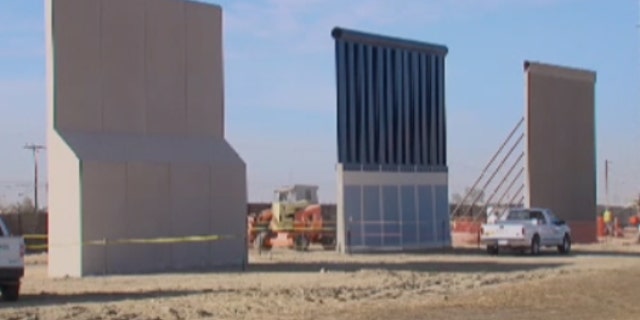 Testing will include how long it takes to scale the barrier, or breach it using a concrete saw or jackhammer. Do the designs contain sensors? If so, can the prototype alert agents when someone is trying to breach, scale or dig beneath the wall?
Why is that important? Border patrol agents say a fence, wall or barrier – call it what you want – only buys time. Every wall can be breached. Agents need appropriate roads to reach any area along the border in a matter of minutes to interdict or apprehend an individual.
The question for evaluators will be: one, what design works best for the money and, secondly, where is it to be located? What works in the desert, say solid precast concrete, will not work in canyons where there is flash flooding. In that terrain, a design utilizing steel bollards may work best.
Compared to existing fencing along the border, which ranges from 10 feet tall steel mat installed in the 1990s, to 16-foot-tall steel mesh erected in 2006, the new designs at 30 feet tall are imposing.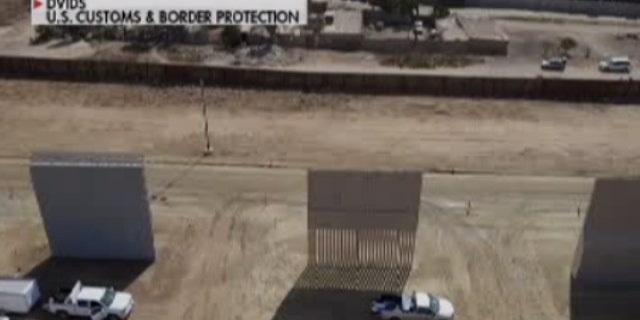 As for actually getting built, the politics is messy and some lawmakers purposely misinform the public as to what is being proposed.
One, the CBP is not proposing a 2,200-mile-wall from San Diego, Calif, to Brownsville, Texas. That is not realistic, necessary or affordable.
Two, existing law calls for 700 miles of "double fencing." The U.S. doesn't have that. Under the 2006 Secure Fence Act, the federal government only completed 350 miles of fence, and only in select areas are there two fences.
Many argue, Congress has already authorized another 300 miles of barrier. Whether it's called a fence or a wall, is politics.