First Lady Unveils State Dinner Tidbits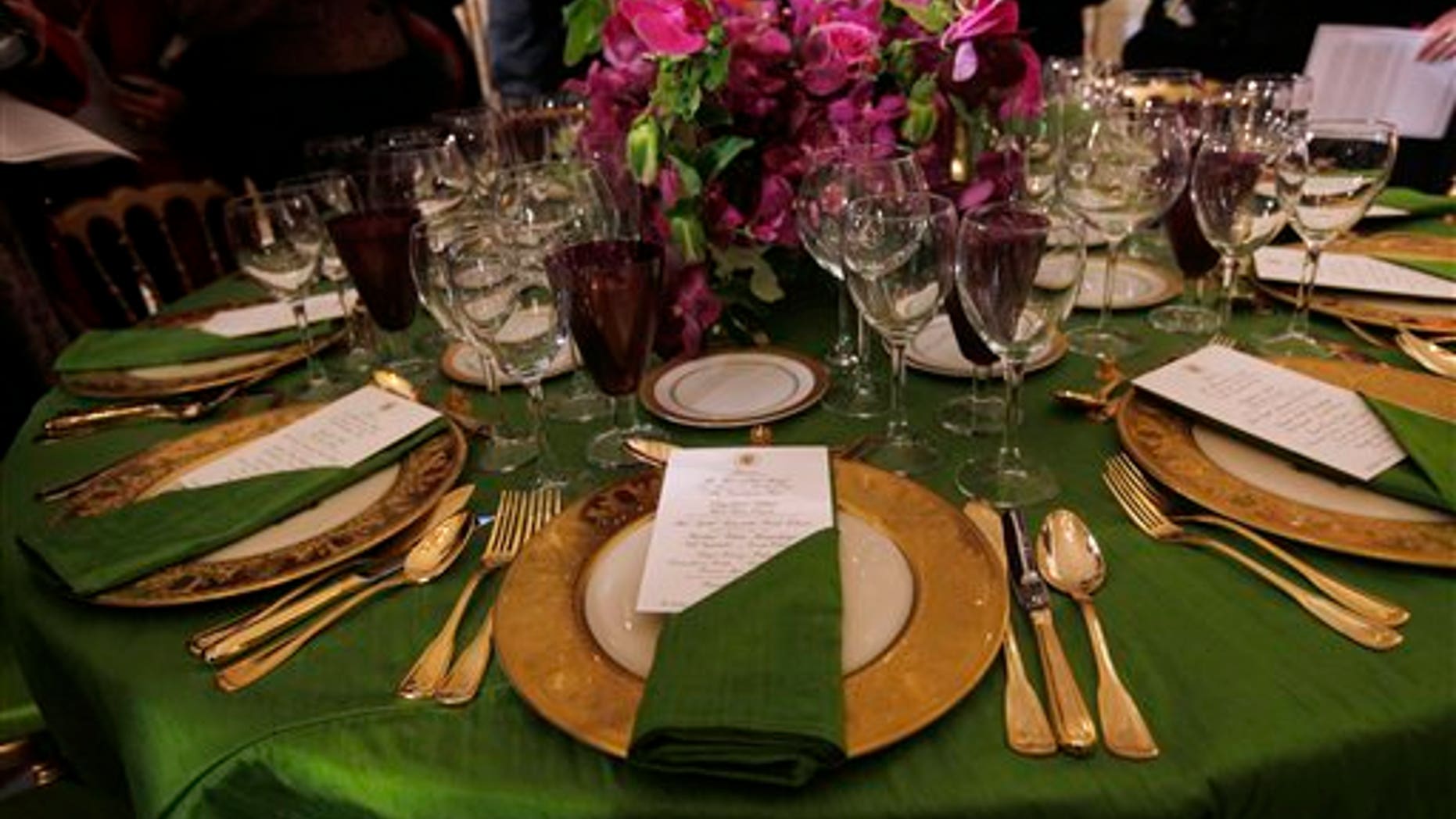 The table has been set and the White House china has been revealed.  Tonight's 320 guests will dine on china from the historic White House collections of the Dwight D. Eisenhower, Bill Clinton and George W. Bush administrations. 
The First Lady unveiled the State Dinner place settings Tuesday afternoon during an event for young women in the White House Leadership and Mentoring program.
The tables show off the vibrant colors the country of India is known for - bright green for the table cloths and red for water glasses.  India is a country of symbols and color is one of them.  For people in India, colors hold together lifestyles and expressions and traditions.  The Obama administration is showing it has done it's homework.
Even the flower centerpieces hold symbolism.  According to the First Lady's office the centerpieces "are composed of flowers that are evocative of the classic American garden: hyrdrangea, garden roses, and sweet peas in a rich palette of deep plum, purple, and fuchsia."
Guests will have time after the dinner to enjoy performances by jazz vocalist Kurt Elling, Academy Award winner actress and singer Jennifer Hudson, National Symphony Orchestra w/ Marvin Hamlisch as conductor and  A.R. Rahman, who won an Academy Award for the music in last year's big Oscar winner, "Slumdog Millionaire."  The US Marine Corps Band will also be performing.
###