First female Border Patrol chief says agents are empowered to 'enforce the laws' under Trump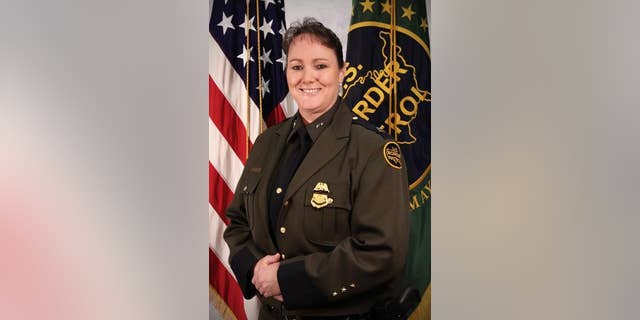 Border Patrol Chief Carla Provost said the Trump administration's rhetoric regarding protecting America's borders in the face of illegal immigration has a lot of agents "feeling empowered to actually enforce the laws that are on the books."
Provost, who's been with the agency for nearly 23 years, said "the men and women out there really just want to enforce those laws that they have been trained to enforce, that've been – and I think they feel empowered to do their jobs now."
"From the Border Patrol perspective right now, having that support and having the ability to go out and do the job that they were hired for is certainly bringing up their morale," Provost told Politico's "Women Rule" podcast recently.
Provost is the first woman to lead the U.S. Border Patrol in its 93-year history. She was named the agency's acting chief earlier this year after serving as deputy under Ronald Vitiello, who is now acting deputy commissioner of Customs and Border Protection, which oversees the Border Patrol.
While she acknowledges her role is a milestone for women in the agency, Provost said she's reluctant to wear it as a badge of honor for all to see. She said, instead, she sees no difference between male and female agents.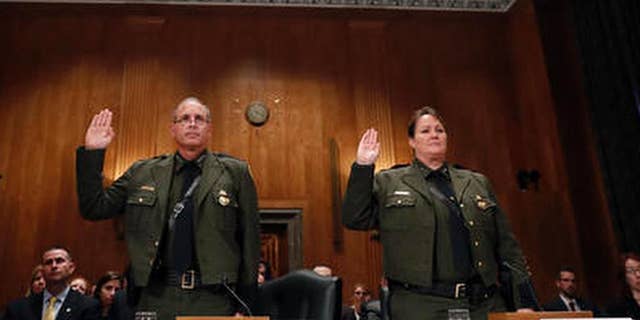 "We're all Border Patrol agents, and that was something I've always, I guess, aspired to throughout my career," Provost said in the interview. "The key in the Border Patrol is if you go out, you do a good job, [and] then you're recognized for it, whether you're male or female."
She added: "I think most women in the Border Patrol…they're very proud of the fact that they go through the exact same to become a Border Patrol agent, and I think there's a huge pride in that."
Currently, women account for only about five percent of positions in the Border Patrol, one of the lowest proportions among federal law enforcement agencies.
"We certainly bring a different perspective to the table, even in just the way we approach things," Provost said. "It's one of those things that it's hard to say what number is the right number, but diversity as a whole makes us all better."
Provost said more needs to be done to recruit women to the agency, but she also said she understands the difficulties that come with growing the agency's numbers.
"We're not in every major city across the country where you would work in an airport, confined places," she said, adding it takes a certain type of person to be a Border Patrol agent. "We're asking people to go out, work night shifts in the desert, by themselves, tracking up groups, not necessarily knowing what they're coming into."
She added: "It's not for everybody, but certainly, increasing our diversity in the Border Patrol is a positive thing for us, and that's not just necessarily speaking about women."
Provost, a former police officer in her native Kansas, joined the Border Patrol in 1995 and quickly rose through the ranks. She served as an agent in Douglas, Az. for several years before promotions led to a number of senior positions in Yuma and then El Paso, Tex.
"I was drawn to law enforcement, I think, in probably my teen years…It's the wanting to serve, wanting to do something that's great for the country. I was just raised that way. And the excitement that comes from knowing that you're doing something to help protect the country," she said.
At the time she started with Border Patrol, it was still part of the Justice Department and had fewer than 5,000 agent patrolling the north and south borders. Today, there are nearly 20,000 agents with about 18,000 of them patrolling the southwest border.