Fiorina's tweet for Iowa over alma mater Stanford in football matchup brings social media backlash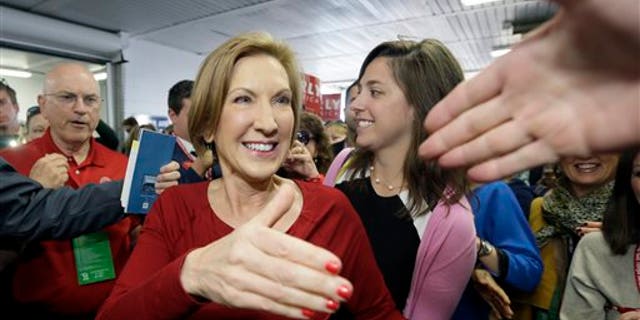 Carly Fiorina's tweet rooting for the University of Iowa in the Rose Bowl over alma mater Stanford University resulted in a flurry of online backlash about the GOP presidential candidate appearing to pander to voters in the first-in-the-nation balloting state.
"Love my alma mater, but rooting for a Hawkeyes win today #RoseBowl," Fiorina tweeted hours before the start of Iowa's 41-16 loss to Stanford.
The Iowa vote is on February 1, with Fiorina polling at roughly 2 percent and not expected to have a top-three finish behind leader Donald Trump and Texas Sen. Ted Cruz.
As of Saturday afternoon, Fiornia's post was retweeted 923 times and had 982 "likes," thought the overwhelming majority of response tweets essentially disliked her post.
"You threw your alma mater under the bus and they made you look foolish. Think it'll get you 10 votes in Iowa?" posted @stevepond.
Even Republicans called out Fiorina, who in 1976 earned an undergraduate degree from Stanford.
"Why would you root for the Hawkeyes? This is insulting to voters in Iowa (and everywhere.)" Michigan GOP Rep. Justin Amash tweeted on Friday.
Amash at the same time tweeted support for alma mater University of Michigan in its Citrus Bowl matchup with the University of Florida. The Michigan Wolverines won 41-7.
"#GoBlue! Congrats, @umichfootball and @CoachJim4UM, on an awesome season!" he tweeted.