Filner leaves therapy earlier than announced amid growing calls to resign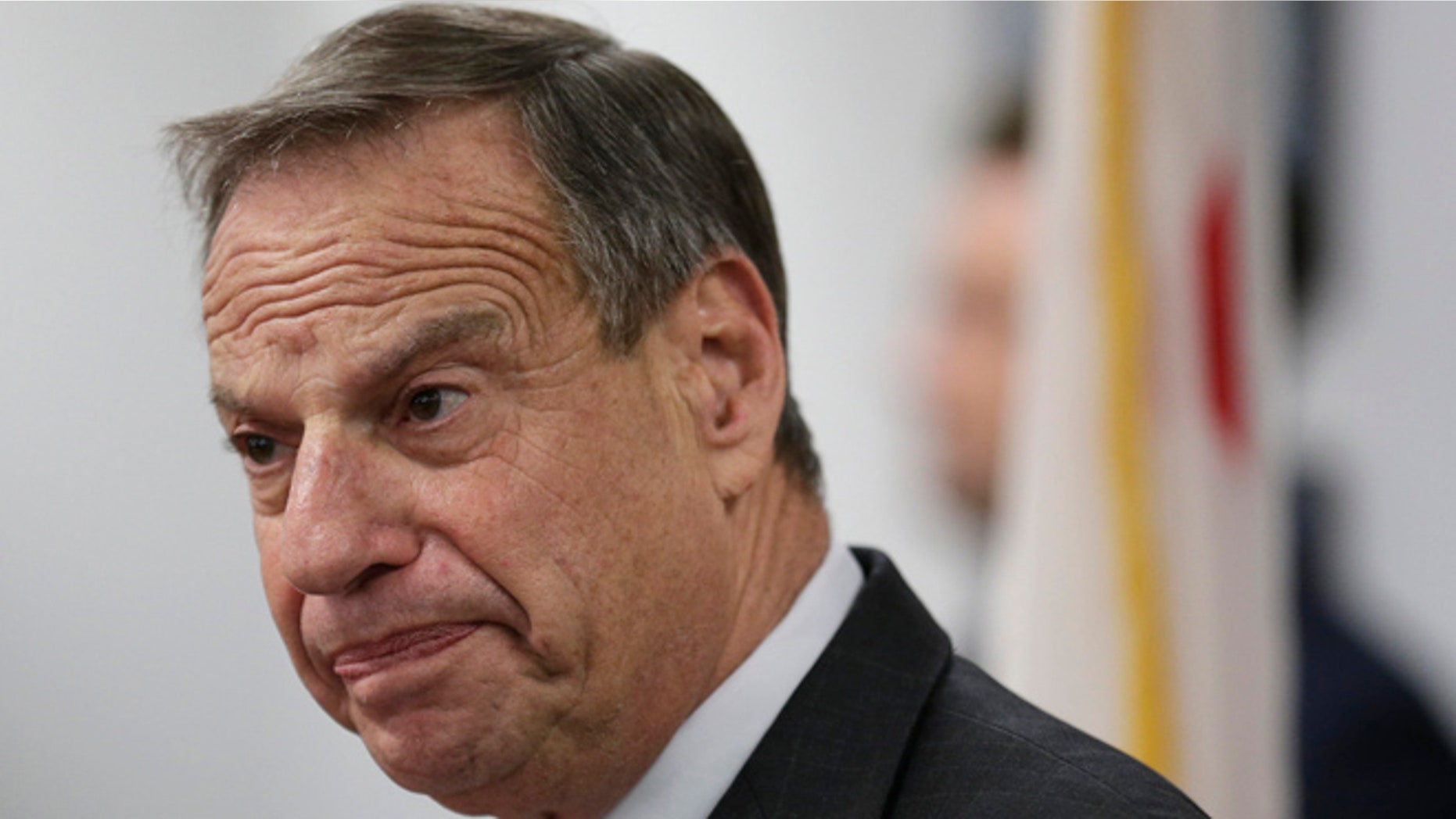 San Diego Mayor Bob Filner -- facing growing pressure to resign amid sexual-harassment allegations –-- has left intensive therapy earlier than announced, his attorneys said Friday.
The most recent pressure comes from California Sen. Barbara Boxer, who is again asking Filner to resign, following new allegations about him harassing women in the military that Boxer said have "shaken her to the core."
"As we fight in the Senate to stand up for the men and women in our military who are survivors of sexual assault, I have … listened to them talk about the pain that will always be with them," Boxer wrote in an open letter to Filner, a fellow Democrat. "The latest revelations regarding your behavior toward women recovering from sexual assault … have shaken me to my core. ... You should step down immediately."
Earlier this week, two survivors of military sexual assault alleged Filner, a former 10-term congressman, made unwanted advances.
Boxer is among several Capitol Hill lawmakers calling for zero tolerance on sexual assault in the military and is part of bipartisan effort to reform the military justice system to help end what she calls an "epidemic."
Thirteen women have so far come forward publicly with allegations, from inappropriate touching to Filner purportedly insisting on dates in exchange for help from his office.
The Payne & Fears law firm said Filner will end intensive therapy Saturday and continue counseling on an outpatient basis. The firm also said he will take off next week and will not be available to comment.
In a nationally televised news conference last month, Filner said he planned to begin a two-week program Aug. 5 and return to work Aug. 19.
It is unclear if Filner began therapy earlier than he announced. The law firm said only that he completed the two-week program.
In addition, City Attorney Jan Goldsmith says the locks have been changed on Filner's City Hall mayoral office but won't say why, according to the San Diego Union-Tribune newspaper.
The Associated Press contributed to this report.