Feds Warn of Possible Revenge Attacks After American Cleric's Death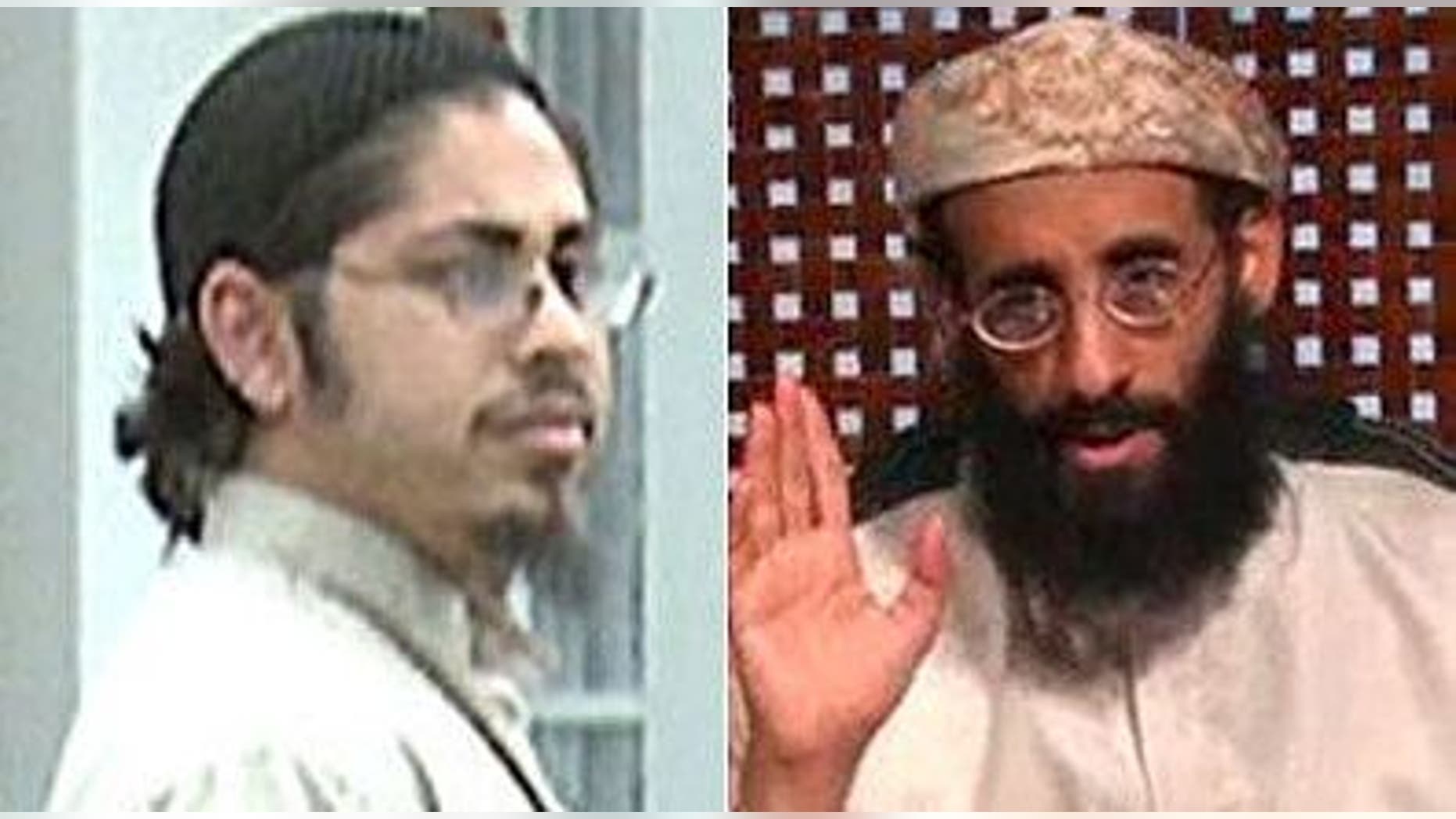 Federal authorities are warning that the killing of American-born cleric Anwar al-Awlaki in a CIA-led strike on his hideout in Yemen early Friday may trigger revenge attacks inside the United States and against U.S. citizens traveling overseas.
The death of the cleric, a digital jihadist, who inspired countless plots in the U.S., Canada, Europe and Australia "could provide motivation for homeland attacks," a joint FBI and Department of Homeland Security bulletin issued late Friday said.
And the State Department on Saturday put U.S. citizens across the globe on alert for potential retaliation.
"The death of Awlaki, in the near term, could provide motivation for anti-American attacks worldwide from individuals or groups seeking to retaliate against U.S. citizens or interests because of this action," the State Department said in the travel alert.
"In the past Awlaki and other members of AQPA have called for attacks against the United States, U.S. citizens and U.S. interests," the alert reads. "Awlaki's standing as a preeminent English-language advocate of violence could potentially trigger anti-American acts worldwide to avenge his death."
The air strike also killed Samir Khan of North Carolina, who edited a Jihadi Internet magainze.
Justice Department background documents -- shared with the Fox News Specials Unit as part of its ongoing investigation of the cleric -- show a documented case of homegrown terrorism with ties to an international terrorist group every two to three weeks, since January 2009. In many of those cases, the suspects were avid followers of the cleric's online lectures and videos.
U.S. officials are concerned that the new generation of recruits – al Qaeda 2.0 – will seek to immortalize al-Awlaki who was born in Las Cruces New Mexico in 1971, educated in Colorado in the 90's and was an Imam in San Diego, CA. and Falls Church, Va.
In May after U.S. Navy seals killed Usama bin Laden at his compound in Pakistan, FBI and Homeland Security issued a similar joint bulletin to federal, state and local law enforcement.
The chairman of the House Homeland Security Committee, Rep. Peter King, R-N.Y., warned in an interview with Fox News Radio on Friday that the cleric's death was bigger than that of the Al Qaeda network's leader.
"This is as significant as any kill we can imagine. Believe it or not, this is more significant than the killing of Bin Laden," King said, adding that there could be fallout.
"It's a great victory for the U.S. in the long run. In the short term though, we have to realize he had a strong following in this country so we have to be very much on our guard as far as a revenge killing," he said.
And King seemed to hint the warning from the FBI and the Homeland Security Department was being drafted as he spoke.
"They're going to be coming after us probably more than ever but for me that's a price worth paying because in the long run they've (al Qaeda in Yemen) have really been hurt by this."
While the death of al-Awlaki is a body blow to the Al Qaeda affiliate, current and former intelligence officials who tracked the American cleric for nearly a decade say the demise of the terror networks most active and lethal affiliate is not imminent.
"Its international arm, its propagandist is gone--that's a big setback," former CIA veteran and Department of Homeland Security Intelligence chief Charlie Allen told Fox News exclusively. Allen was the first U.S. official to publicly identify al-Awlaki as a threat to US national security.
"We shouldn't get too ebullient right now. We should take this very seriously that we still have a major problem," he said. "This Al Qaeda affiliated network remains strong and remains dangerous."
What sets Al Qaeda in Yemen, behind the last two major plots against the U.S. using aircraft, apart from other terror groups is its bomb maker. Ibrahim al-Asiri, a Saudi, perfected a non-metallic explosive that evades traditional airport security. He was behind the failed underwear bomb in 2009 and the cargo printer bombs a year later.
A Yemeni government source confirmed to Fox News that al-Asiri's fingerprints were found either in al-Awlaki's vehicle; the target of the CIA led strike, or in al-Awlaki's hide out. And while the forensics are being shared with the FBI and other U.S. government entities, neither Yemeni nor U.S. officials familiar with the strike would confirm reports the bomb maker was also dead.
The leader of Al Qaeda in Yemen was not the American cleric, as has been often misreported, but rather a former personal aide to Bin Laden. It was the escape of Nasir al-Wuhayshi along with other al Qaeda operatives from a Yemeni prison in 2006 that laid the foundation for al Qaeda in Yemen, also known as al Qaeda in the Arabian Peninsula (AQAP).
Correspondence found in Bin Laden's compound revealed that al-Wuhayshi wanted al-Awlaki to replace him as leader of the group, but bin Laden told his long time aide that he wanted to deal with someone he already knew.
"There are some hardened groups," Allen said referring to al-Wuhayshi and others. The 47-year veteran of the CIA added that the number of extremists in Yemen "probably numbered between 500 and 1000 fighters" and now eclipsed those in Pakistan's tribal region. It is the base for the remaining Al Qaeda senior leadership.
As Allen notes, Al Qaeda has metastasized since 9/11. It is no longer a Fortune 500 Company with a Bin Laden or an al-Zawahiri as CEO. It is a franchise operation in Yemen, Somalia and North Africa. It now includes a homegrown component, the Americans of al Qaeda 2.0; a development that was unthinkable a decade ago.
"The answer is not finally a kinetic answer," Allen said. "Until we really combat the ideology, we will not be successful in diluting and overcoming this virulence that has spread and metastasized globally."

National Correspondent Catherine Herridge's bestselling book "The Next Wave: On the Hunt for Al Qaeda's American Recruits" draws on her reporting for Fox News. Published by Crown in June, it is the first book to investigate the American cleric, Anwar al-Awlaki and al Qaeda 2.0 - the new generation of American recruits. It presents compelling evidence that al-Awlaki was an overlooked key player in 9/11 who double-crossed the FBI.