Feds Arrest 20, Including 3 Doctors, in $200M Medicare Fraud Case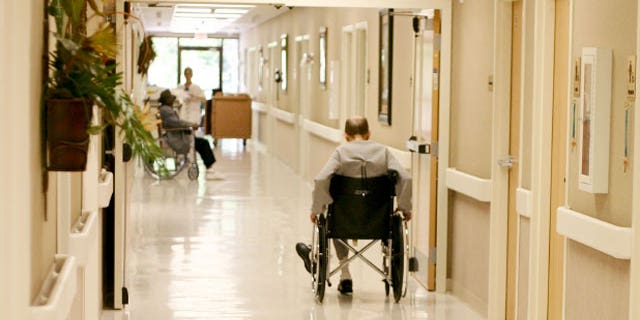 Authorities this week charged three doctors in Florida, along with 17 others, in an alleged Medicare fraud scam that involved authorizing psychotherapy for Alzheimer patients and other phony mental health treatments in a scheme to steal $200 million.
Justice Department prosecutors allege that American Therapeutic Corp., the nation's largest chain of community mental health centers, and its sister companies, faked medication and care charts for therapy sessions that were never held.
The charges also claim that the group paid the owners of assisted living facilities and halfway houses to bring patients to their seven mental health centers in south and central Florida.
Some patients also allegedly cashed in on the scheme by providing their Medicare numbers, while others were "not coherent enough" to demand kickbacks, according to the investigation by the departments of Justice and Health and Human Services.
Four of the company's owners and top managers -- Lawrence Duran, Marianella Valera, Judith Negron and Margarita Acevedo -- were indicted in October as federal authorities served search warrants at several of the centers in an investigation that began after an employee contacted them.
Duran, the company's one-time owner, and Valera, the former chief executive, are reportedly being detained at the Miami Federal Detention Center as the FBI and IRS try to account for the $83 million that Medicare, the federal health care program for the elderly, has paid their company since 2003.
The indictment unsealed Tuesday alleges that the 20 suspects worked with and for American Therapeutic.
"As today's charges reflect, defrauding the Medicare system was not an aberration at ATC, but instead part and parcel of its business operations," said Assistant Attorney General Lanny A. Breuer. "The alleged scheme was brazen in scope, and carried out by the company's owners, doctors, marketers and others."
"By exploiting positions of trust, these defendants masked their fraudulent operation as a legitimate mental health business," he added. "These charges are evidence that we will pursue Medicare cheats no matter their position."
Officials said more arrests are expected in coming days. American Therapeutic did not answer calls Wednesday.
According to the indictment, Duran and Valera orchestrated the fraud, kickback and money laundering schemes. The company allegedly routinely billed Medicare for therapy and other services for patients suffering from Alzheimer's and severe dementia even though they weren't eligible because their mental capacity was so impaired they couldn't benefit from therapy.
The three doctors -- Mark Wilner, Alan Gumer and Alberto Ayala -- were medical directors for American Therapeutic who not only signed off on falsified patient charts authorizing unnecessary treatments but also altered diagnoses and medication types and levels to make it appear that patients needed medication and therapy, the indictment reads.
The therapy was supposed to be intensive counseling for patients suffering acute mental illness and are on the verge of hospitalization, but federal officials said American Therapeutic didn't give any counseling. Instead, patients were bused in and sat in rooms watching TV and playing games.
Many of the suspects allegedly paid kickbacks to patient brokers and owners and operators of halfway houses and assisted living facilities in exchange for delivering patients to American Therapeutic facilities.
Mental health care is just the latest Medicare service to be hit by scammers, officials said.
They say crooks have moved from medical equipment and HIV infusion scams to home health care services as federal authorities have cracked down on the estimated $60 billion to $90 billion a year problem. Miami, a bastion of senior citizens, has long been the epicenter of Medicare fraud, responsible for roughly $3 billion a year.
"Community mental health centers are an essential element of the nation's health care system and serve vulnerable populations," said Daniel Levinson, HHS inspector general. "Today's arrests by (Office of Inspector General) agents and our law enforcement partners show that we will not tolerate criminals who pay kickbacks for referrals of Medicare business or who bill for services that were either medically unnecessary or never provided."
President Obama has made cleaning up Medicare fraud key to paying for his health care overhaul. Federal officials have allocated more money and personnel to fight fraud, setting up strike forces in several cities. So far, the operations are responsible for more than 850 indictments that collectively billed the Medicare program more than $2.1 billion, according to the Justice Department.