Federal Judge Upholds Same-Sex Marriage Ruling in California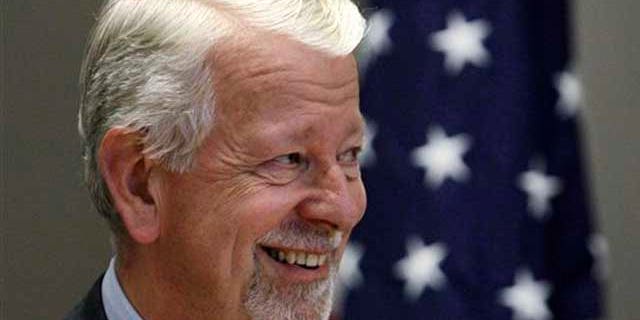 NEWYou can now listen to Fox News articles!
A federal judge on Tuesday dealt a blow to opponents of same-sex marriage by upholding an earlier ruling in favor of such unions -- despite the revelation that the judge behind the earlier ruling is gay and in a relationship.
Chief U.S. District Judge James Ware said former Chief Judge Vaughn Walker did not have to divulge whether he wanted to marry his own gay partner before he declared last year that voter-approved Proposition 8 was unconstitutional.
Lawyers for backers of the ban argued at a hearing Monday that Walker should have recused himself or disclosed his relationship because he and his partner stood to personally benefit from the verdict.
Walker publicly revealed after he retired in February that he is in a 10-year relationship with a man. Rumors that he was gay had circulated before and after he presided over the trial in early 2010.
Ware said the ruling by Walker, who did not attend Monday's hearing, raised important questions and called it the first case in which a judge's same-sex relationship had led to calls for disqualification.
He said there probably were similar struggles when race and gender were the issues.
Many legal scholars did not expect Ware to overturn Walker's decision. They said having a judge's impartiality questioned because he is gay is new territory, but efforts to get female judges thrown off gender discrimination cases or Hispanic judges removed from immigration cases have failed.
Theodore Boutrous Jr., part of the legal team representing the two gay couples who filed the lawsuit against Proposition 8, called Cooper's arguments frivolous, offensive and unfortunate. He said Walker was being targeted because he is gay.
The Associated Press contributed to this report.