Federal judge rules Ohio must extend 3 early-voting days to all, not just military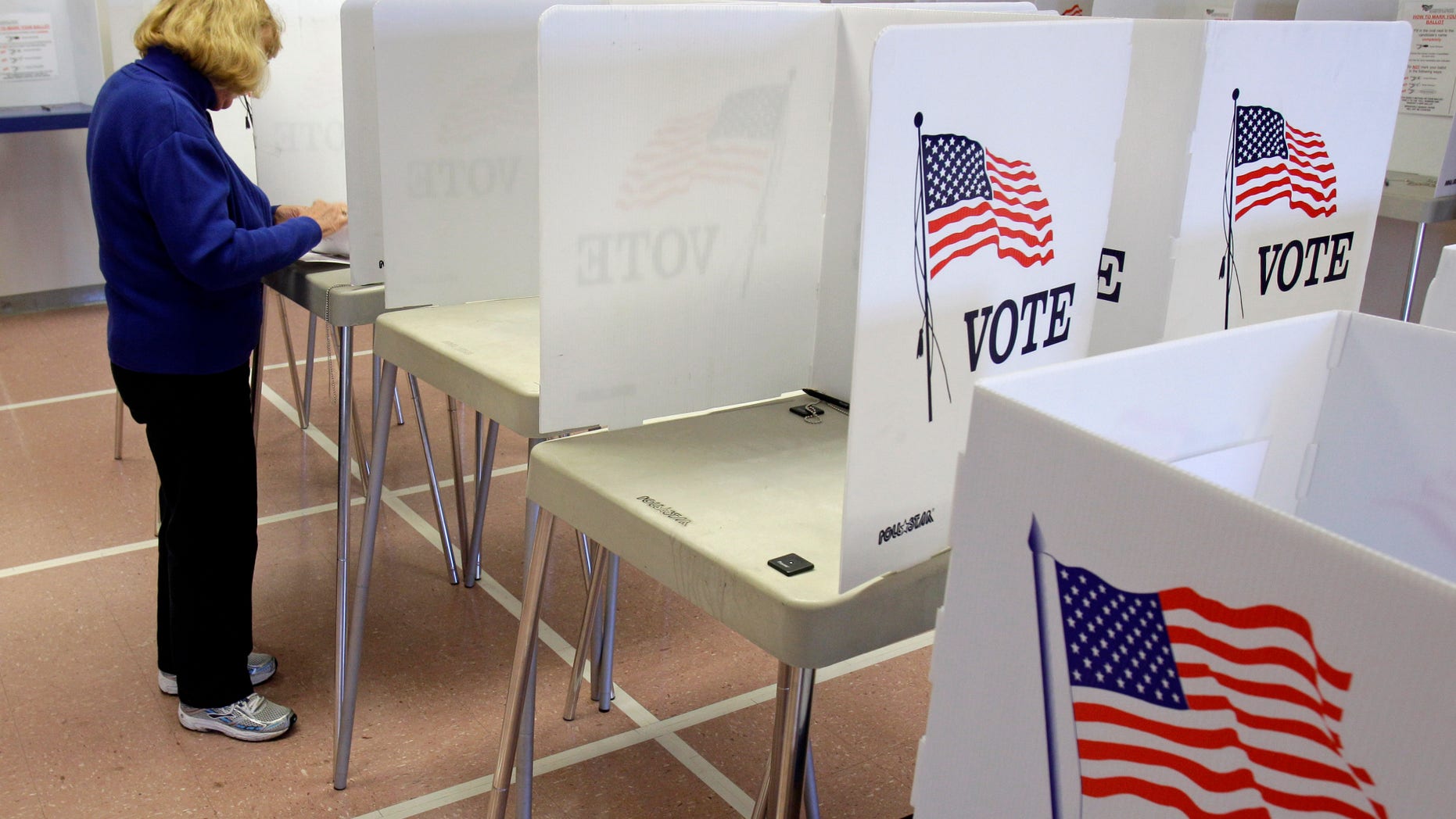 COLUMBUS, Ohio – A federal judge in Ohio on Friday granted a request from President Barack Obama's campaign to give all voters in the swing state the option of casting their ballot in person during the three days before Election Day.
U.S. District Judge Peter Economus in Columbus issued a preliminary injunction in the case involving state law that cuts off early voting for most residents on the Friday evening before a Tuesday election. The law makes an exception for military personnel and Ohio voters living overseas.
Economus concluded that the law was unconstitutional in changing the in-person early voting deadline and that the state was wrongly valuing certain votes above others.
Attorney General Mike DeWine quickly announced he would appeal the decision.
The judge's ruling said he expects Ohio's elections chief, Republican Secretary of State Jon Husted, to direct all county elections boards to maintain a specific, consistent schedule on those three days "in keeping with his earlier directive that only by doing so can he ensure that Ohio's election process is `uniform, accessible for all, fair, and secure."'
A spokesman said Husted's office was reviewing the decision and declined to comment further. A message left with the Obama campaign in Ohio was not immediately returned.
Obama's campaign and Democrats sued Husted and DeWine over the legality of the law. They argued everyone should have the chance to vote on those three days before the election.
The Obama campaign and Democrats said a series of legislative changes by state lawmakers arbitrarily eliminated the opportunity for most Ohioans to vote in person on those days, while giving military or overseas voters the chance to do so.
Attorneys for the state have said many laws already grant military personnel special voting accommodations, such as requirements for states to send absentee ballots to them 45 days before the election. And they contend local boards need those three days to prepare for the election.
But the judge said the voters' right to cast ballots in person on those days outweighs the state's reasons for limiting that opportunity.
Economus found that the Obama campaign was likely to succeed on the merits of its claim, and he granted the preliminary injunction blocking Husted from enforcing the law.
Ohio is among 32 states, plus the District of Columbia, that allow voters to cast an early ballot by mail or in person without having to give a reason.
Economus had pointed out during an early hearing that Ohioans can cast ballots by other methods -- in person on Election Day or by mail beginning 35 days before the election. Lawyers for the state also noted the multiple ways voters can cast a ballot this fall, including casting an early ballot in person on other days.
Before the law, local boards of elections previously set early voting hours on those three final days, and weekday hours and weekend voting varied among the state's 88 counties.
Democrats estimated in their lawsuit that 93,000 people voted during the final three-day window before the 2008 election.
Democratic lawmakers praised the judge's ruling.
"Today's decision reinstates fairness for Ohio's busy working voters," said Ohio House Democratic Leader Armond Budish of Beachwood.
Following the ruling, the American Civil Liberties Union of Ohio called on Husted to restore in-person voting opportunities during every weekend in the early voting period, not only the weekend before the election.