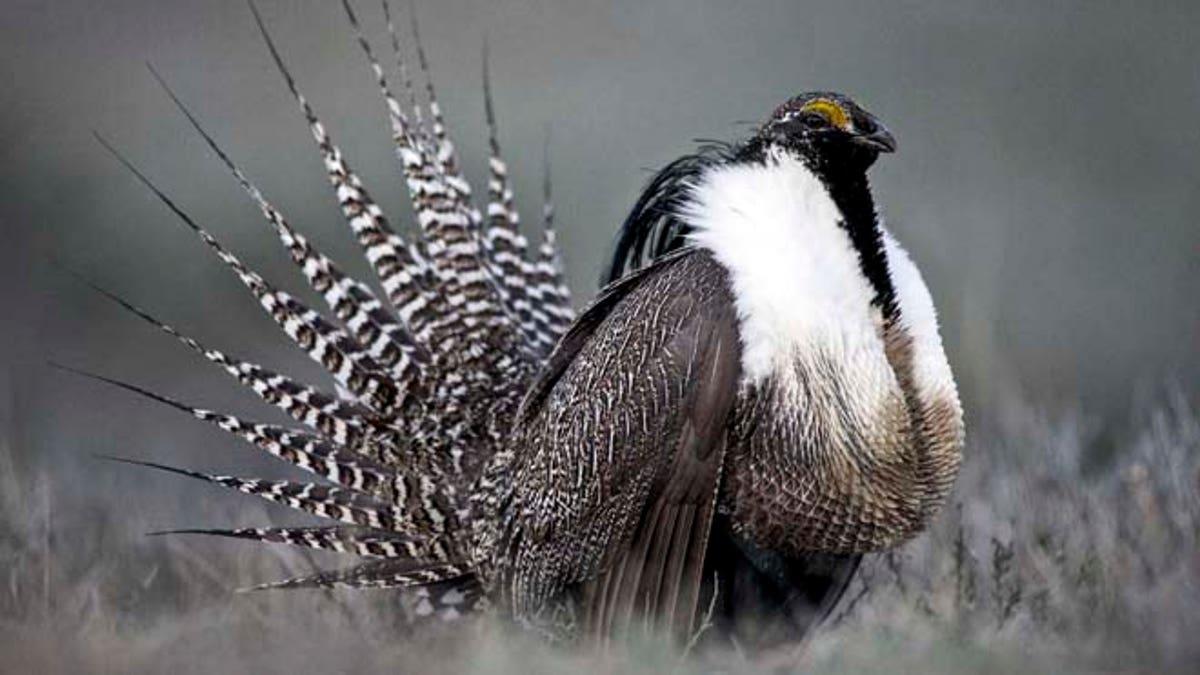 Federal wildlife officials have granted protection to the Gunnison sage grouse, a move that could bring restrictions on oil and gas drilling and other land uses to preserve the bird's habitat in Colorado and Utah.
The U.S. Fish and Wildlife Service said Wednesday the bird is a threatened species under the Endangered Species Act.
"We believe the best science available points to the conclusion that the bird, while not facing extinction ... is still likely to face extinction in the future," said Dan Ashe, the agency's director.
About 1.4 million acres will be designated as the species' critical habitat, Ashe said. About 5,000 Gunnison sage grouse remain in southwestern Colorado and southeastern Utah.
The extent of restrictions on oil and gas drilling and other land use was not immediately known.
But Ashe indicated he believes at least some oil and gas development can continue.
"I think the industry knows how to develop with minimal surface disturbance," he said. But Ashe said, "We will be looking closely" at any activity that could affect the Gunnison grouse.
The Gunnison sage grouse are related to the greater sage grouse, which is at the center of a separate and larger debate over federal protection across 11 Western states. The Fish and Wildlife Service has a September 2015 court-ordered deadline to make a ruling on the greater sage grouse.
The issue how to treat the greater sage grouse is a separate matter, Ashe said. "These are separate species and a much different fact pattern. I think the Fish and Wildlife Service makes decisions on the facts and the science as we see it in each case," he said.
State and local officials in Colorado sought to delay a decision on the Gunnison sage grouse, saying voluntary steps could help save the bird.
Colorado has threatened to sue the federal government if the Gunnison grouse is protected.
WildEarth Guardians, an environmental group that filed suit to force a decision, called the protection inadequate and said the bird should have been granted more stringent endangered status.
"We can't gamble on the survival of this bird with the voluntary or scientifically inadequate protections that could be allowed under a `threatened species' designation," said Erik Molvar, a wildlife biologist with the group.