FBI probe of 'Antifa ideology' underway, Wray tells House panel
The FBI is investigating people inspired by "kind of an Antifa ideology," bureau Director Christopher Wray said Thursday.
Wray told members of the House Homeland Security Committee that people associated with the so-called anti-fascist or Antifa movement were subject to the FBI probe amid possible violent criminal activity.
"While we're not investigating Antifa as Antifa — that's an ideology and we don't investigate ideologies — we are investigating a number of what we would call anarchist-extremist investigations, where we have properly predicated subjects of people who are motivated to commit violent criminal activity on kind of an Antifa ideology," he told the House panel.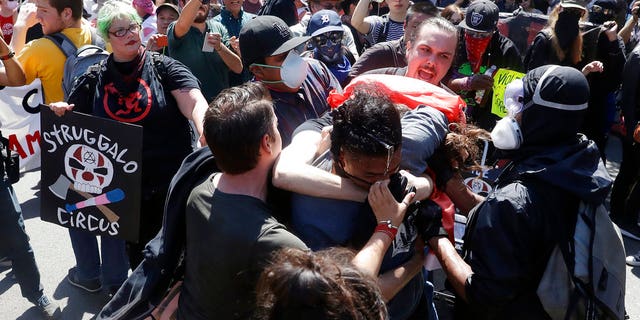 Wray said the FBI was investigating about 1,000 domestic terror cases and all were based on threats rather than "ideology, opinion or rhetoric." He added that out of about 1,000 open domestic terror investigations, all are focused on actual physical threats.
Coordinated violence
Antifa has gained prominence since last year following the violent clashes across the U.S. on university campuses and other gatherings. The loosely connected left-wing group of Antifa supporters has been criticized for using coordinated violence against people they deem to be espousing far-right ideology.
Federal agencies reportedly warned in 2016 about the possible outbreak of violent clashes or "domestic terrorist violence" perpetrated by the anarchists.
The FBI and Department of Homeland Security said that "anarchist extremists" and Antifa groups were the leading instigators of violence in public spaces, where they attack police, government and political institutions, racists, fascists and "symbols of capitalism," Fox News reported.
'Specific rules'
Wray stressed on Thursday that the FBI was not pursuing members of the far-left group because of their association with the group, saying there must be credible evidence before the bureau can open an investigation.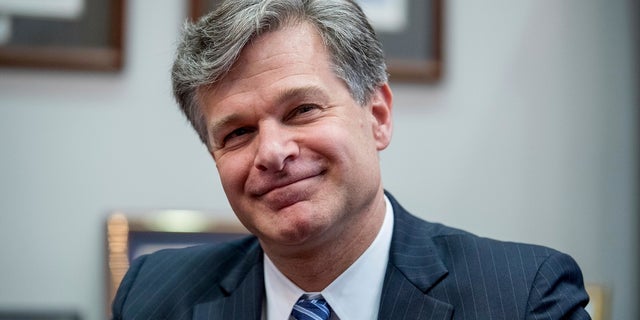 "Because of the First Amendment issues and the freedom of expression issues and the somewhat ugly history that the FBI has had in the past, we have very specific rules on the domestic terrorism front," he said.
"In order to open an investigation there has to be credible evidence of federal crime, [and] threat of force or violence to further a political or social goal. And if we have all of those three things then we open a very aggressive investigation."
In October, the FBI warned that "black identity extremists" were a potential domestic terror threat, Fox News reported.
Wray became FBI director in August, following U.S. Senate confirmation. President Donald Trump had nominated Wray to replace James Comey, who was fired May 9.
Fox News' Elizabeth Llorente contributed to this story.