Fast food exec Puzder is Trump's pick for Labor secretary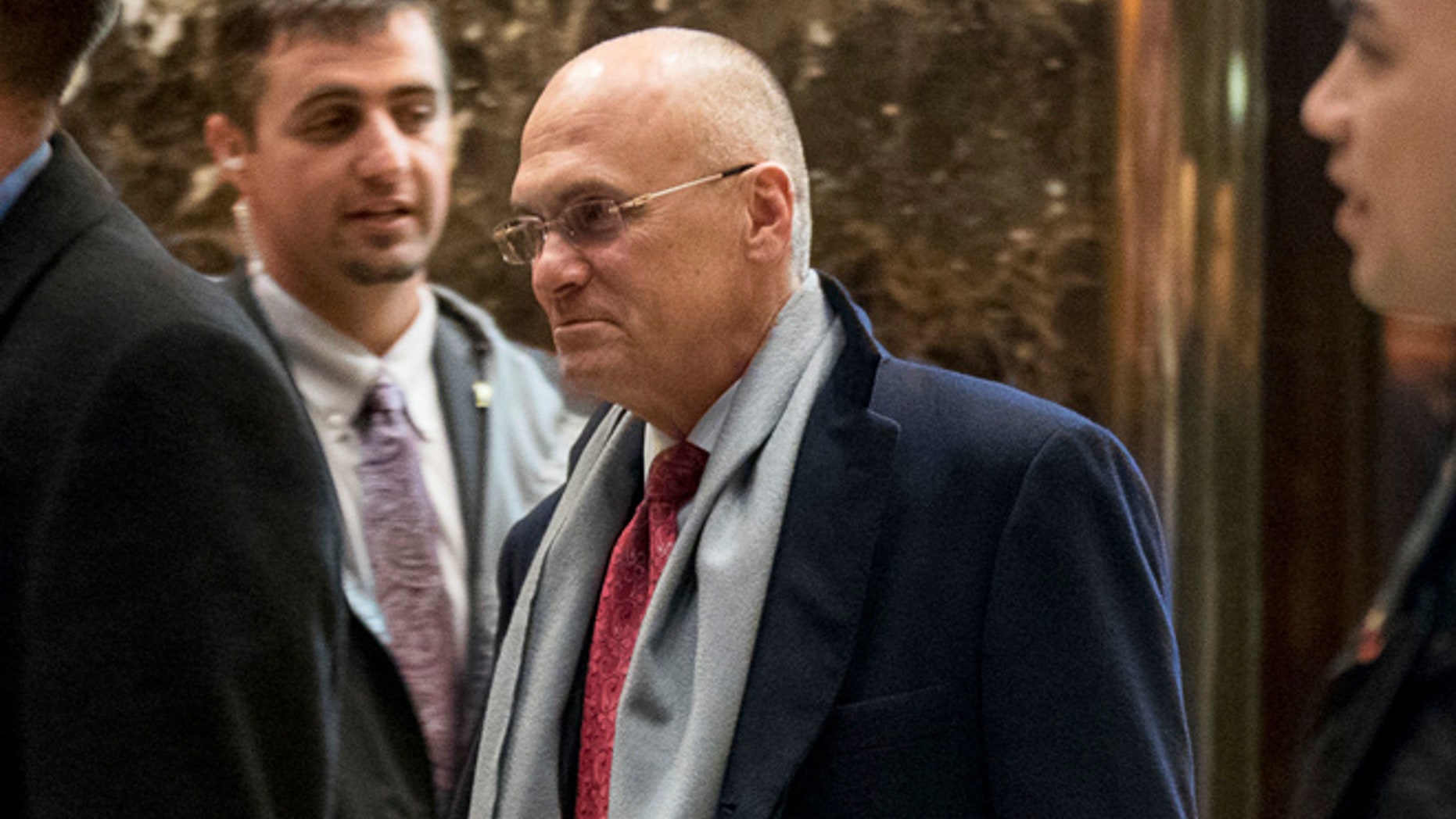 President-elect Donald Trump announced Thursday his intention to nominate fast food executive Andrew Puzder to lead the Department of Labor.
Puzder is CEO of CKE Restaurants Inc., which owns Carl's Jr. and Hardee's.
He is a Trump adviser who has been critical of the Affordable Care Act's impact on full-time employment. He's also opposed steep increases in the minimum wage and has warned about the damaging effects of overregulation.
Puzder would represent the latest Trump pick sharply at odds with the Obama administration on domestic policy.
"Andy Puzder has created and boosted the careers of thousands of Americans, and his extensive record fighting for workers makes him the ideal candidate to lead the Department of Labor," Trump said in a statement.
 
"I am honored to be nominated by President-elect Trump for Secretary of Labor. I look forward to the opportunity to help President-elect Trump restore America's global economic leadership," Puzder said.
Trump also announced Thursday he intends to nominate Oklahoma Attorney General Scott Pruitt – an outspoken critic of the EPA – to lead the environmental agency.
Representing his state as attorney general since 2011, Pruitt has repeatedly sued the EPA to roll back environmental regulations and other health protections.
The president-elect also has named Iowa Gov. Terry Branstad as his pick for ambassador to China and asked retired Gen. John Kelly to lead the Department of Homeland Security. Trump announced late Wednesday as well that he'll nominate Linda McMahon, former chief executive of World Wrestling Entertainment, as administrator of the Small Business Administration.
As with Pruitt at the EPA, Puzder could portend significant changes at the Labor Department if nominated and confirmed. The Obama Labor Department, for instance, has pushed for an expansion of overtime eligibility – one area where Puzder could seek a rollback.
The Californian was one of Trump's earliest campaign financiers. Puzder was a co-chairman of Trump's California finance team, and he was organizing fundraisers well before most major donors got on board with the Republican presidential nominee.
Puzder, before entering the Trump orbit, was an adviser and spokesman for Mitt Romney in 2012.
Fox News' John Roberts and The Associated Press contributed to this report.