Failed congressional candidate says Oklahoma rep was killed years ago, replaced with lookalike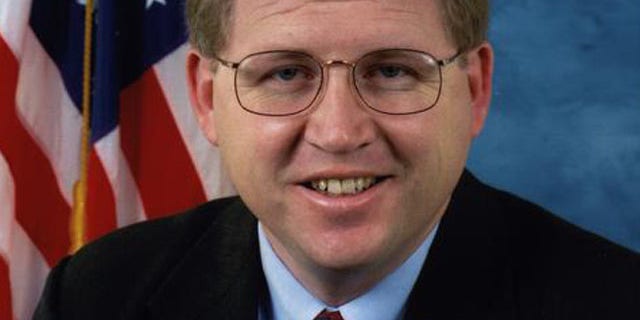 A failed Oklahoma congressional candidate says his Tuesday primary race against a sitting congressman was a sham---because it is common knowledge the lawmaker is dead and has been replaced with a body double.
Tulsa World reports that Rep. Frank Lucas soundly defeated Timothy Ray Murray and one other opponent in the Republican primary for his House seat Tuesday.
However Murray, who garnered 5.2 percent of the vote, announced Wednesday he is not giving up without a fight and will contest the race.
His reason? He says Lucas, who has served in Congress since 1994, was killed in Ukraine in 2011 and replaced with a lookalike, which he suggests could be some kind of robot.
"It is widely known Rep. Frank D. Lucas is no longer alive and has been displayed by a look alike (sic)," he said on his website, adding that "we know that it is possible to use look alike artificial or manmade replacements."
In response, Lucas' office told the Tulsa World the congressman is alive and has never been to Ukraine. Lucas himself told KFOR that although he has seen and heard lot during his political career, this is a first.
"Many things have been said about me, said to me during course of my campaigns. This is the first time I've ever been accused of being a body double or a robot," he said.