Facebook demands DEA stop using fake profile pages to conduct investigations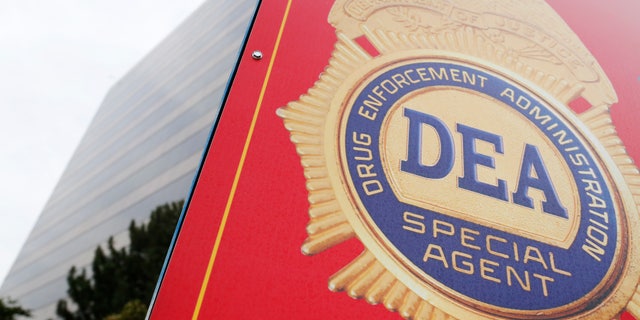 Facebook has a message for the Drug Enforcement Administration: we don't like what you're doing on our website.
The social networking giant said in a letter Friday it wants assurances that the federal agency is no longer using fake profile pages to conduct investigations. The letter was in response to a New York woman's federal lawsuit that claims that a DEA agent created a fake Facebook profile using her name and photographs to lure criminals.
In the letter, Facebook's chief security officer Joe Sullivan told DEA Administrator Michele Leonhart that law enforcement agencies need to follow the same rules about being truthful on Facebook as civilian users, which include a ban on lying about who you are.
"Facebook has long made clear that law enforcement authorities are subject to these policies," Sullivan wrote. "We regard DEA's conduct to be a knowing and serious breach of Facebook's terms and policies."
Facebook wants the DEA to confirm that it has stopped using any other fake profile pages it may have created.
The Justice Department has opened a review of the case after New York resident Sondra Arquiett sued the DEA agent, Timothy Sinnigen, and the U.S. government for allegedly creating the Facebook page without her knowledge or permission.
The Justice Department initially defended the practice, arguing in an August court filing that while Arquiett didn't directly authorize Sinnigen to create the fake account, she "implicitly consented by granting access to the information stored in her cellphone and by consenting to the use of that information to aid in ... ongoing criminal investigations." However, last week the agency announced it would review whether the Facebook guise went too far.
According to court documents, Arquiett was arrested in July 2010 as part of an investigation by the DEA, the Department of Homeland Security and a county drug task force. Investigators seized personal property from Arquiett, including her cell phone.
The next month, according to court documents, Sinnigen set up a fake Facebook page using images of Arquiett without her knowledge or consent. Sinnigen allegedly made the profile, which was available to the public, by taking pictures off of Arquiett's cell phone.
These photos allegedly included "revealing" and "suggestive" images of Arquiett, and in some she was only wearing her underwear. Pictures of Arquiett's child and other minor relatives were also used.
Sinnigen then allegedly used the fake profile to initiate contact with people Arquiett knew.
He also contacted "dangerous individuals" he was investigating as part of a probe into a drug trafficking ring. He allegedly used the profile for at least three months.
The court documents say that Arquiett became frightened and suffered "great emotional distress" when she discovered the profile, and worried she would be in danger because of her association with it.
The case was scheduled to go to trial this week, but court records show it has been sent to mediation.
The Associated Press contributed to this report.