Extending Federal Benefits to Same-Sex Couples Will Cost $898M, CBO Says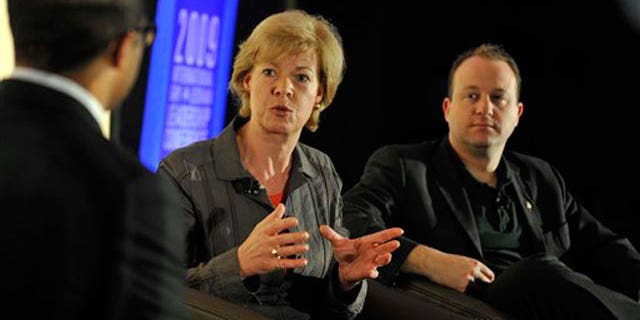 Extending federal benefits to same-sex couples will cost taxpayers $898 million over the next nine years, according to an analysis of "domestic partnership" legislation released last by the Congressional Budget Office.
The CBO said in its Dec. 17 report that the House version of the Domestic Partnership Benefits and Obligations Act -- H.R. 2517 -- would cost $596 million in direct spending and $302 million in discretionary spending through 2019.
The independent nonpartisan agency found that "providing additional health insurance benefits through the Federal Employee Health Benefits (FEHB) program" -- for active and retired gay federal workers with spouses -- "causes the largest increase in both mandatory and discretionary spending -- $590 million and $266 million, respectively."
The analysis notes, however, that enacting the legislation "would not have any direct impact on federal revenues."
A 2004 analysis by CBO projected that federal outlays for domestic partners receiving federal benefits would cost about $100 million per year in 2010-2014 if the federal government approved same-sex marriage. Of the total, coverage for same-sex spouses of retired enrollees in the FEHB program would cost the government less than $50 million a year through 2014.
The 2004 report was written at the request of then-Rep. Steve Chabot, R-Ohio, an opponent of same sex marriage.
This year's legislation, sponsored by Rep. Tammy Baldwin, D-Wis., an openly gay lawmaker, and with 138 cosponsors, would allow for homosexual partners of federal employees to receive the same benefits as married spouses, which include health insurance, survivor annuities, compensation for work-related injuries and travel and relocation benefits.
President Obama has indicated his support for the measure, which is still awaiting a vote in both the House and Senate. The Senate Homeland Security and Government Affairs Committee voted Dec. 16 to forward the legislation on to the full Senate. The House Oversight and Government Reform Committee approved it in November.
Click here to read the CBO report.