Ex-wife claims Gingrich sought 'open marriage,' Gingrich calls allegation false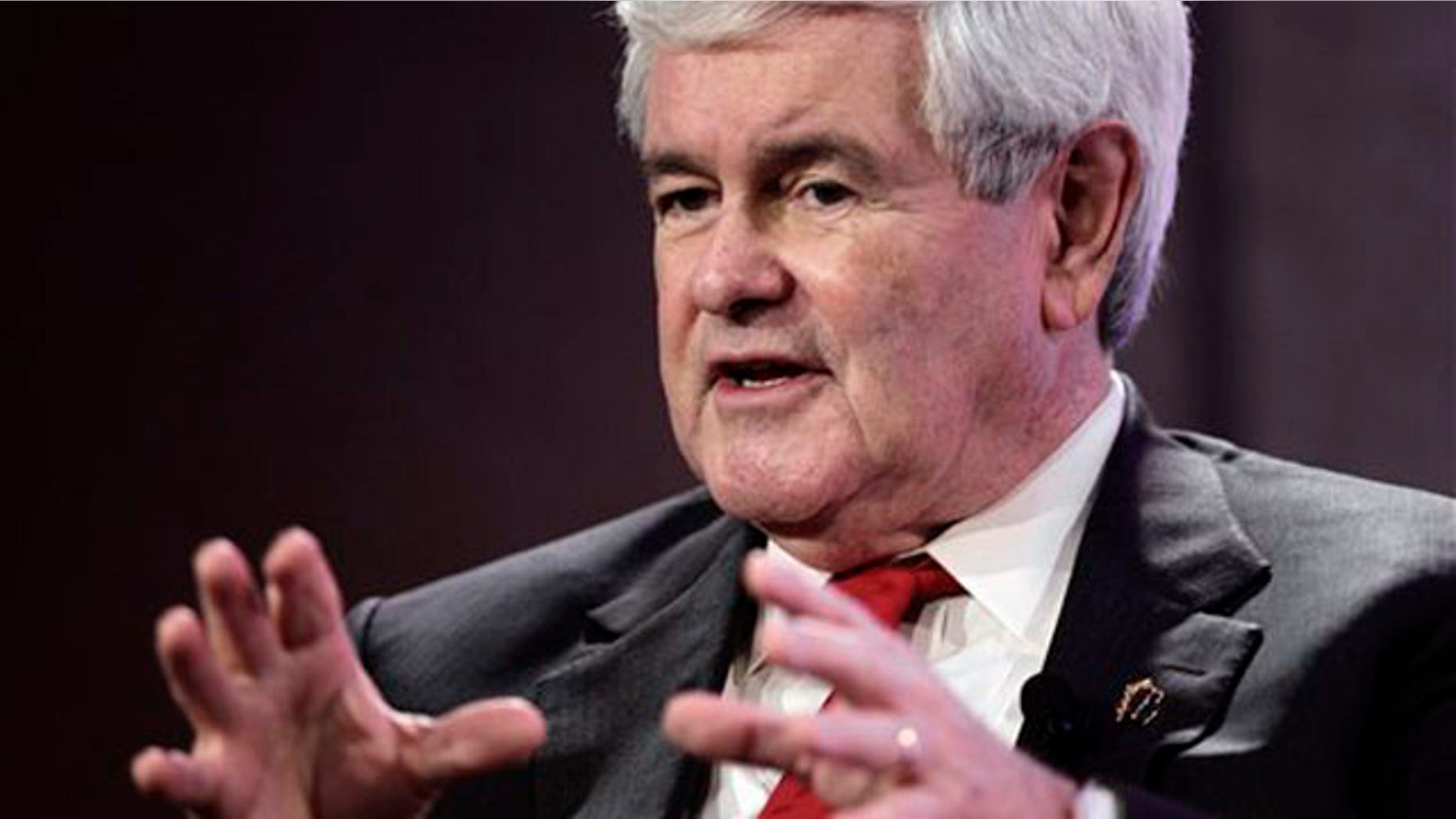 Newt Gingrich's second ex-wife told ABC News that the Republican presidential candidate sought an "open marriage" and that his campaign positions do not coincide with what she saw during their 18 years of marriage.
Marianne Gingrich, in her first television interview since the couple's 1999 divorce, told ABC News that when Gingrich admitted to a six-year affair with a congressional aide, he asked her if she would share him with the other woman, Callista, who is now married to Gingrich.
"And I just stared at him and he said, 'Callista doesn't care what I do,'" Marianne Gingrich told ABC News. "He was asking to have an open marriage and I refused...that is not a marriage."
Marianne Gingrich detailed her "shock" regarding the former House speaker's behavior and said she learned he conducted his affair with Callista "in my bedroom in our apartment in Washington."
"He always called me at night," she told ABC News, "and always ended with 'I love you.' Well, she was listening."
This occurred, according to Marianne Gingrich, during the same time Gingrich condemned President Bill Clinton for his lack of moral leadership.
At a debate Thursday night, Newt Gingrich said his ex-wife claims were "false." Gingrich said earlier he would not comment on ABC News' plans to air the interview Thursday night, describing it as an intrusion into family affairs from more than a decade ago.
Gingrich said he has "nothing negative to say" about his ex-wife Marianne, deferring to comments made by his two daughters in a letter to ABC executives. He said they think the interview is "wrong."
Meanwhile, in a letter released to members of the media, Kathy Lubbers and Jackie Cushman wrote: "ABC News or other campaigns may want to talk about the past, just days before an important primary election. But Newt is going to talk to the people of South Carolina about the future- about job creation, lower taxes, and about who can defeat Barack Obama by providing the sharpest contrast to his damaging, extreme liberalism. We are confident this is the conversation the people of South Carolina are interested in having."
Marianne Gingrich, in a separate interview with The Washington Post, said Newt Gingrich initially asked for a divorce. He later asked to pursue an open marriage, she said, again claiming she rejected the idea. Gingrich told the Post that granting an interview on their marriage was "unavoidable," since she had so many requests from the media.
Lubbers and Cushmann, daughters from Gingrich's first marriage, called the failure of a marriage "a terrible and emotional experience for everyone involved" and said that anyone who has undergone it understands "it is a personal tragedy filled with regrets, and sometimes differing memories of events."
The letter did not request that ABC reconsider the airing or timing of the interview, which comes just as the candidate is experiencing a last-minute uptick in South Carolina polls.
Lubbers and Cushman often join their father on the campaign trail, as have his grandchildren and sisters in recent weeks. They have defended their father as a family man who has since sought forgiveness. His third wife, Callista, often stands at Gingrich's side during his speeches.
Marianne Gingrich's account of her husband's infidelity was detailed in an interview with Esquire Magazine in 2010, in which she had scathing words for her former husband, who conducted an extramarital affair with then-congressional aide Callista Bisek during Bill Clinton's impeachment proceedings.
In that account, Marianne said Gingrich proposed to Callista before he asked her for a divorce and an end to their 18-year marriage. "He believes that what he says in public and how he lives don't have to be connected," she said in the interview.
The Associated Press contributed to this report.
Click here for more on this report from ABC News.com.